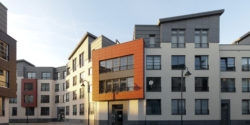 Project details
In the context of the public/private partnership Cityline sa (citydev.brussels and ImmoBAM - C.E.I. De Meyer), the site of the former depot of the De Lijn public transport company in Anderlecht was repurposed.
The existing building on this 2-hectare site was renovated, and the rest of the site was occupied by buildings for mixed use, consisting of 15 000 m² of affordable housing, 9 400 m² of business premises and 9 000 m² of underground car parking.
The implementation of the project illustrates the links between town planning and architecture both in the management of the mix of functions and via its architectural integration into the neighbourhood and the recreation of a dialogue between the buildings, the green open spaces and the surroundings, opening the way to new social practices.
Technical information
Location

Brussels (Anderlecht), Belgium

Typology

Residential, Equipment

Client

Cityline (BAM), citydev.brussels

Size

33.500 m²

Status

Completed

Timing

2014

Expertises

Competition, New construction, New district
Download technical sheet
Images
© Marc Detiffe

1/12

© Marc Detiffe

2/12

© Marc Detiffe

3/12

© Marc Detiffe

4/12

© Gilles Raynaldy

5/12

© Gilles Raynaldy

6/12

© Gilles Raynaldy

7/12

Site plan

8/12

Facades

9/12

Facades

10/12

Facades

11/12

Facades

12/12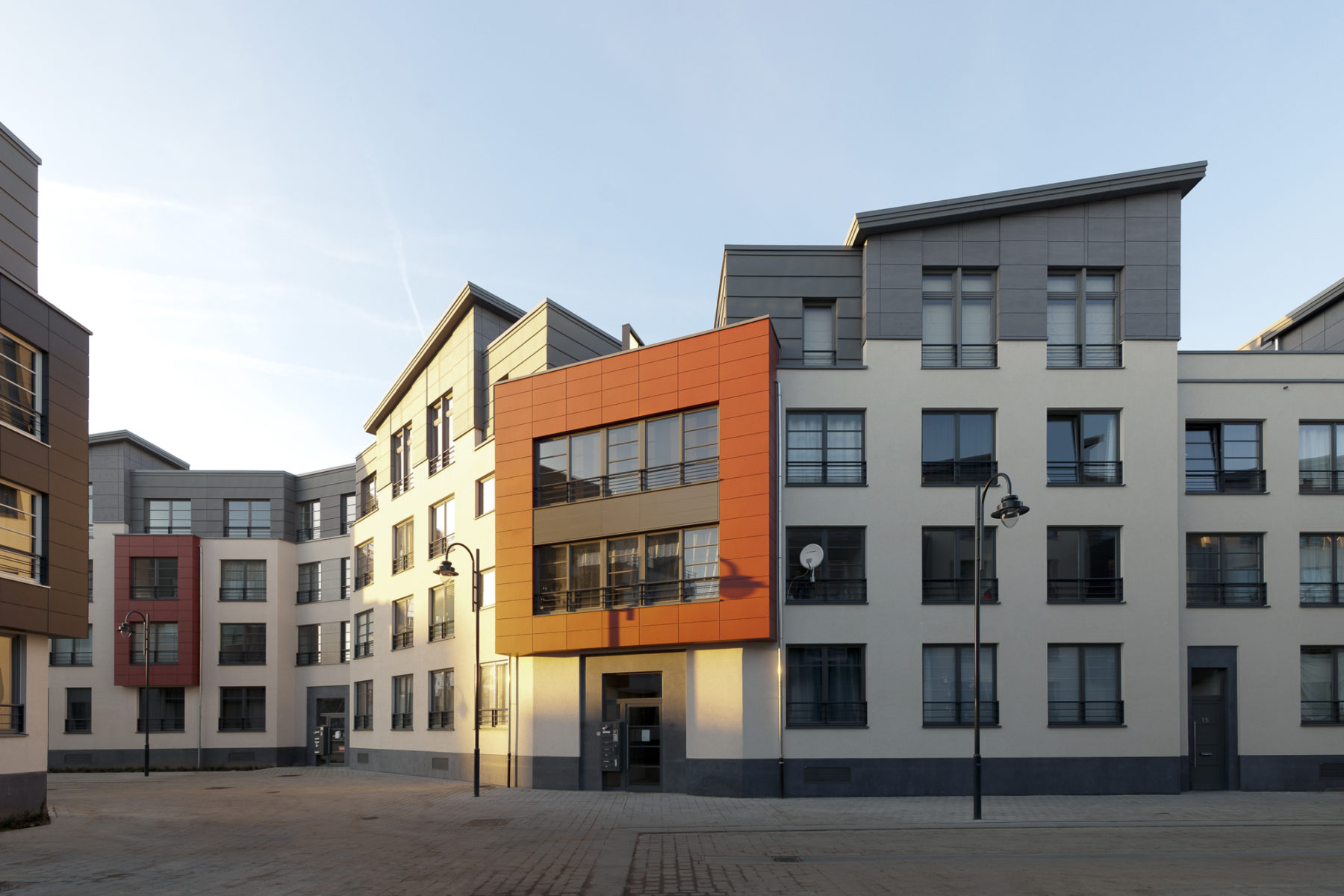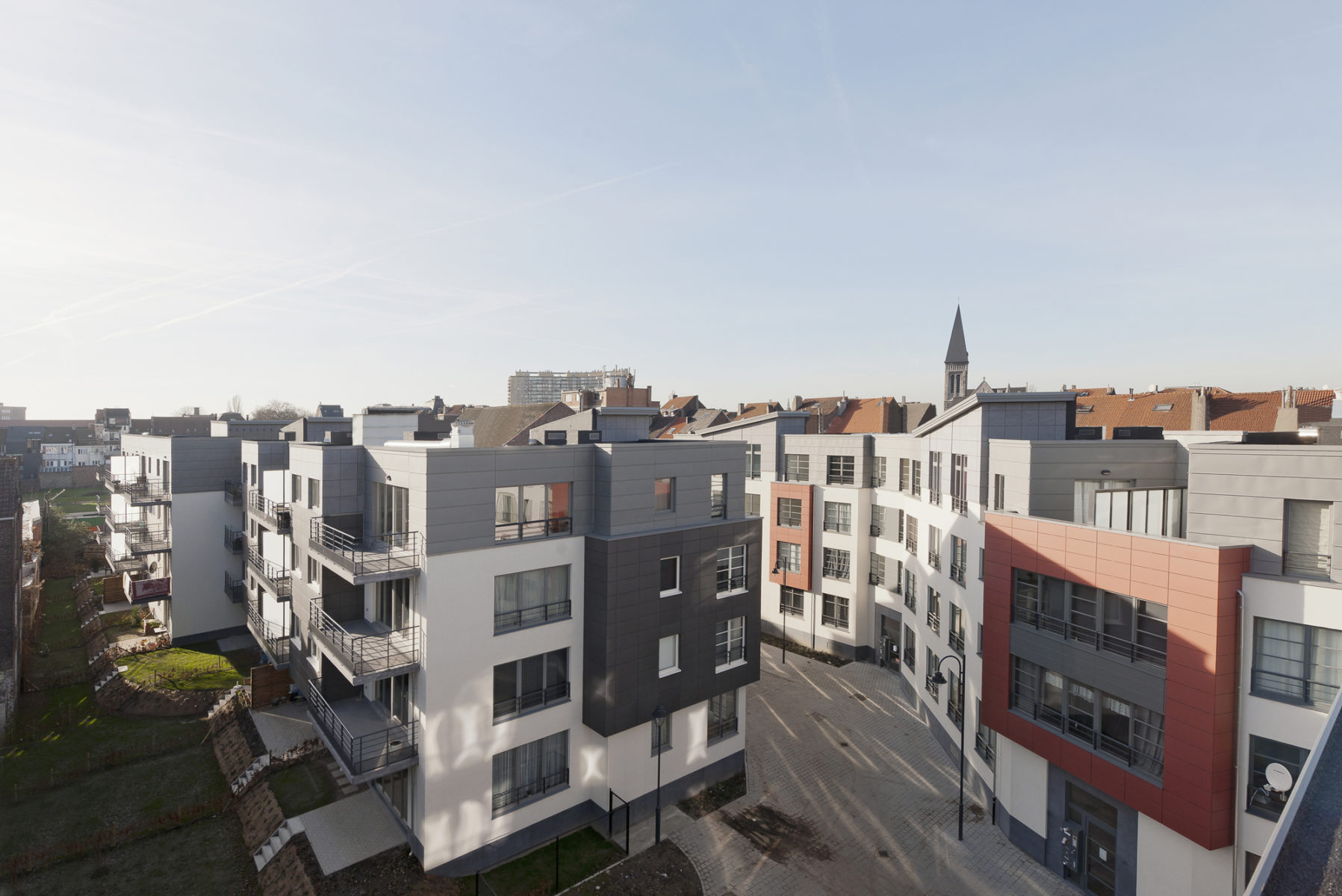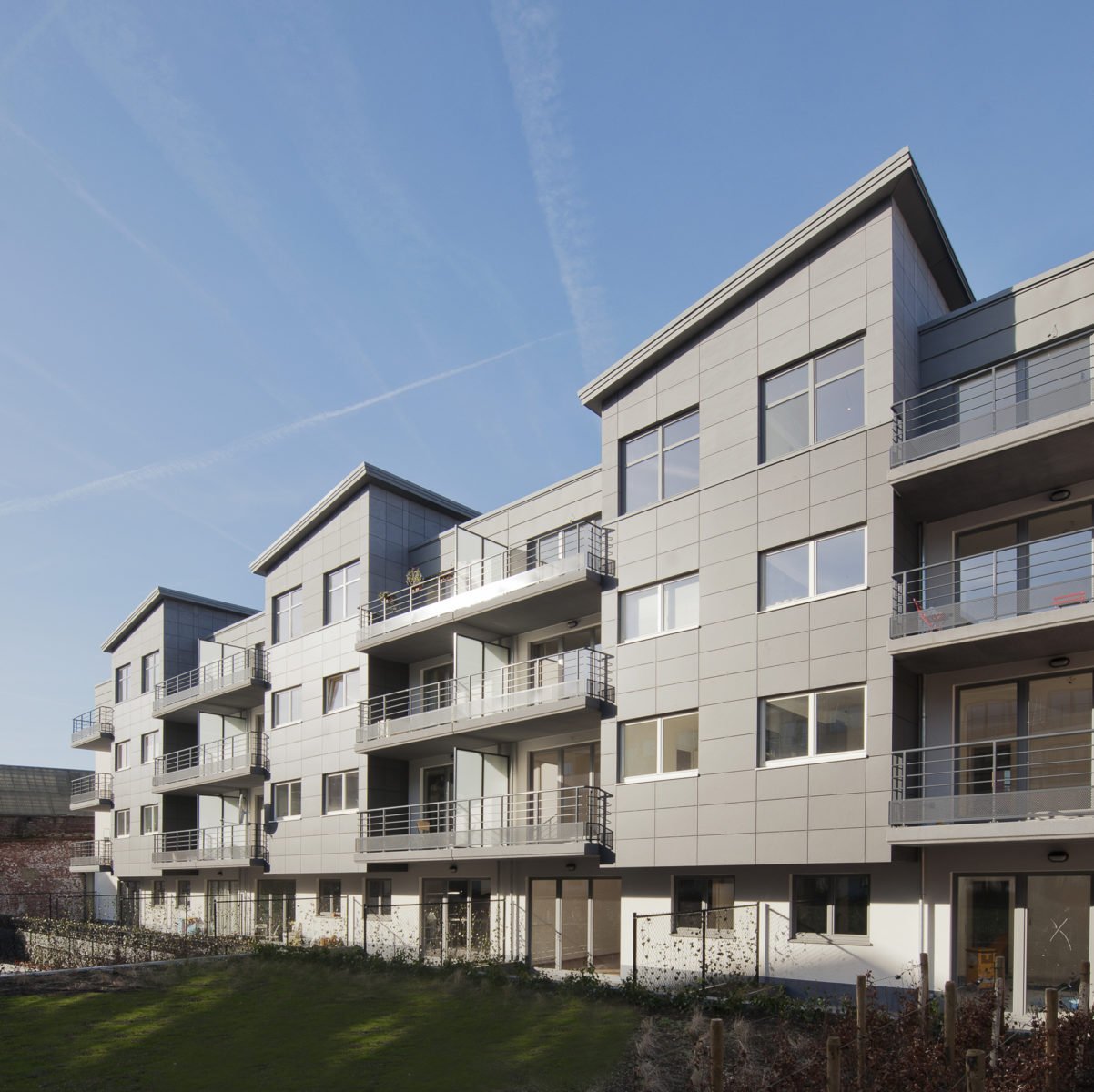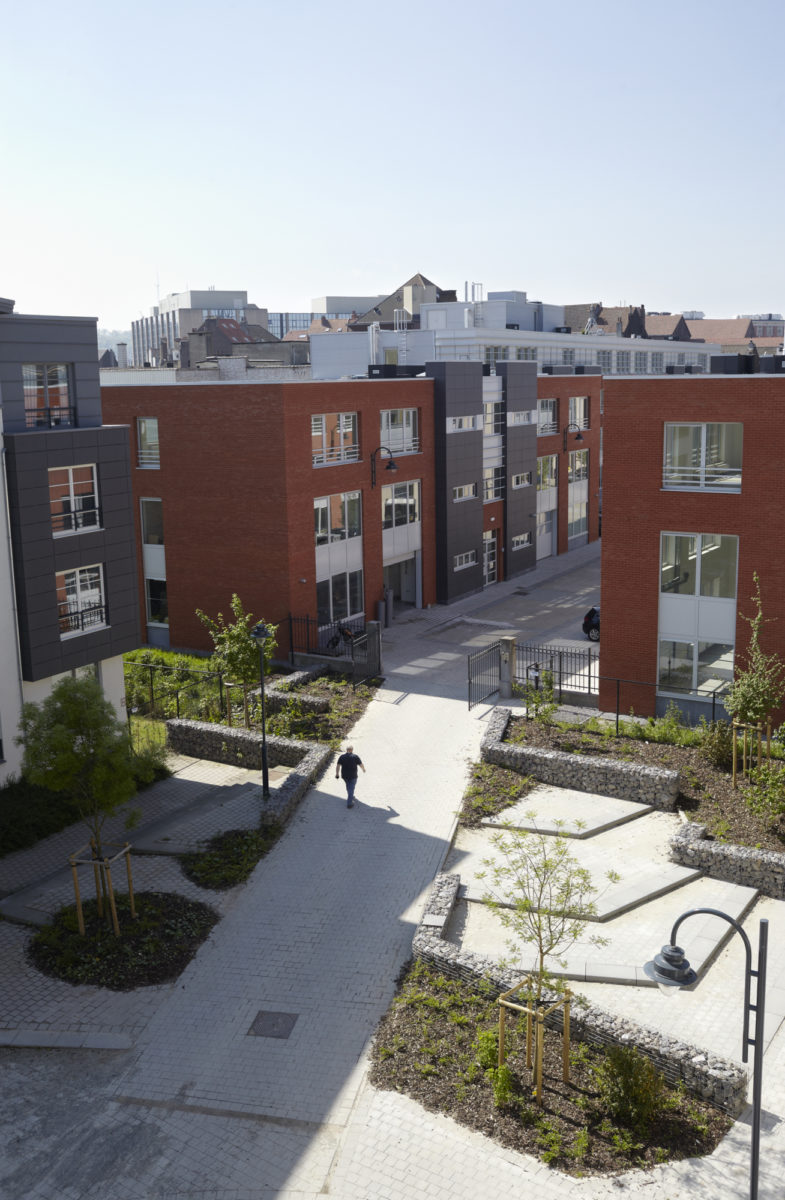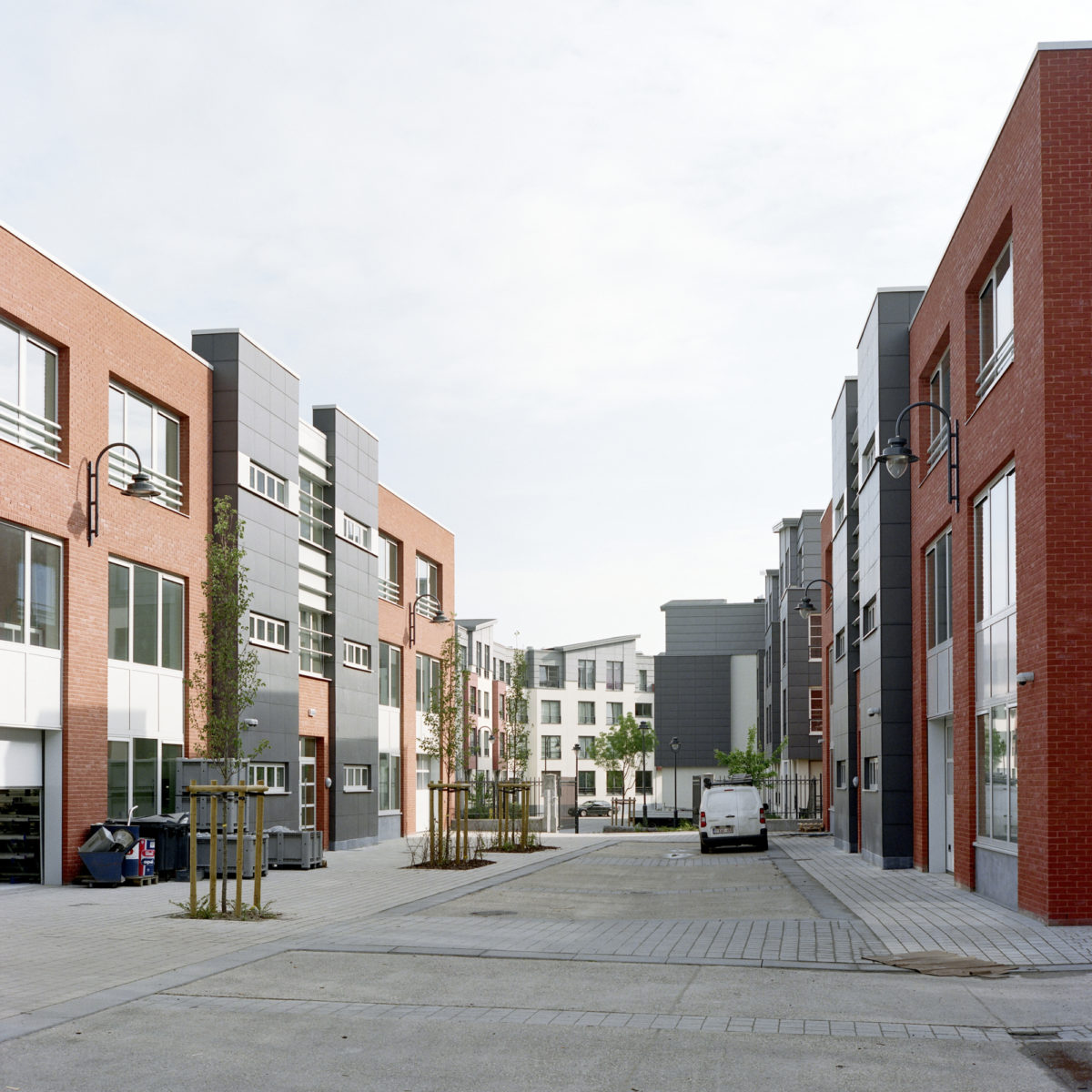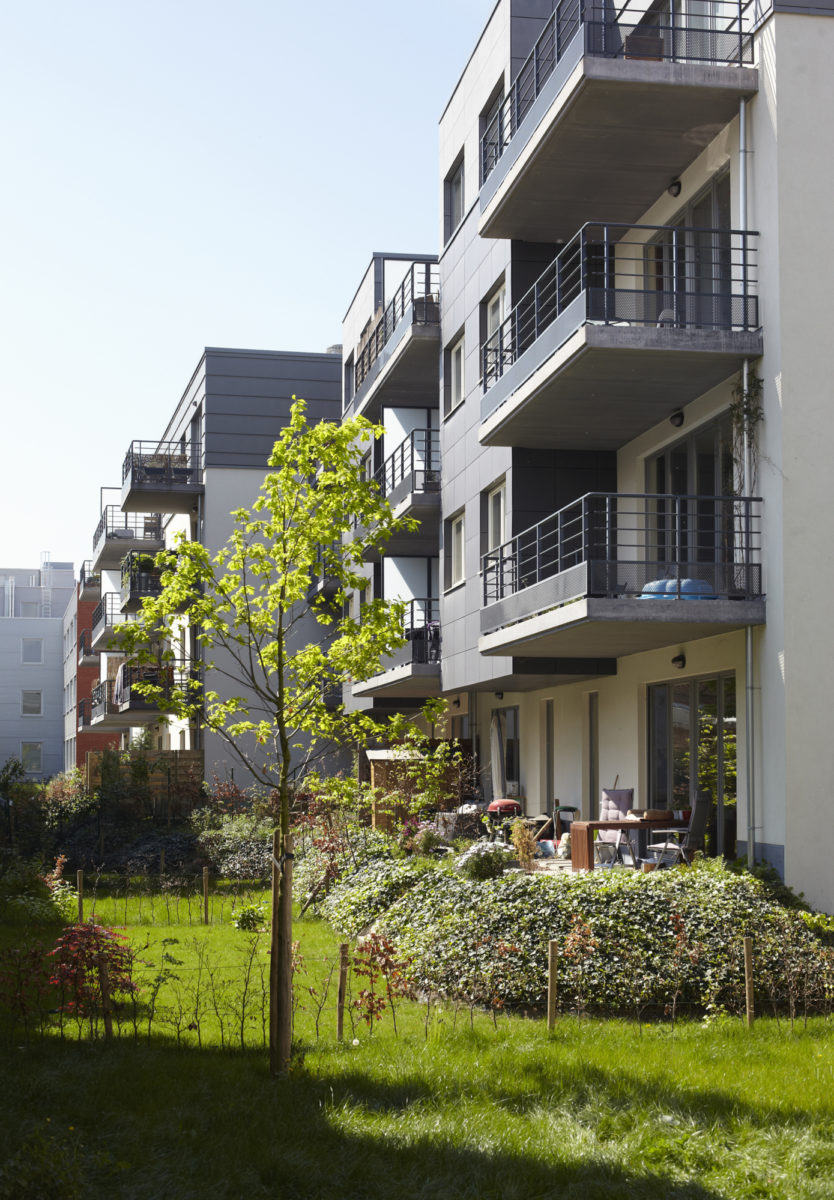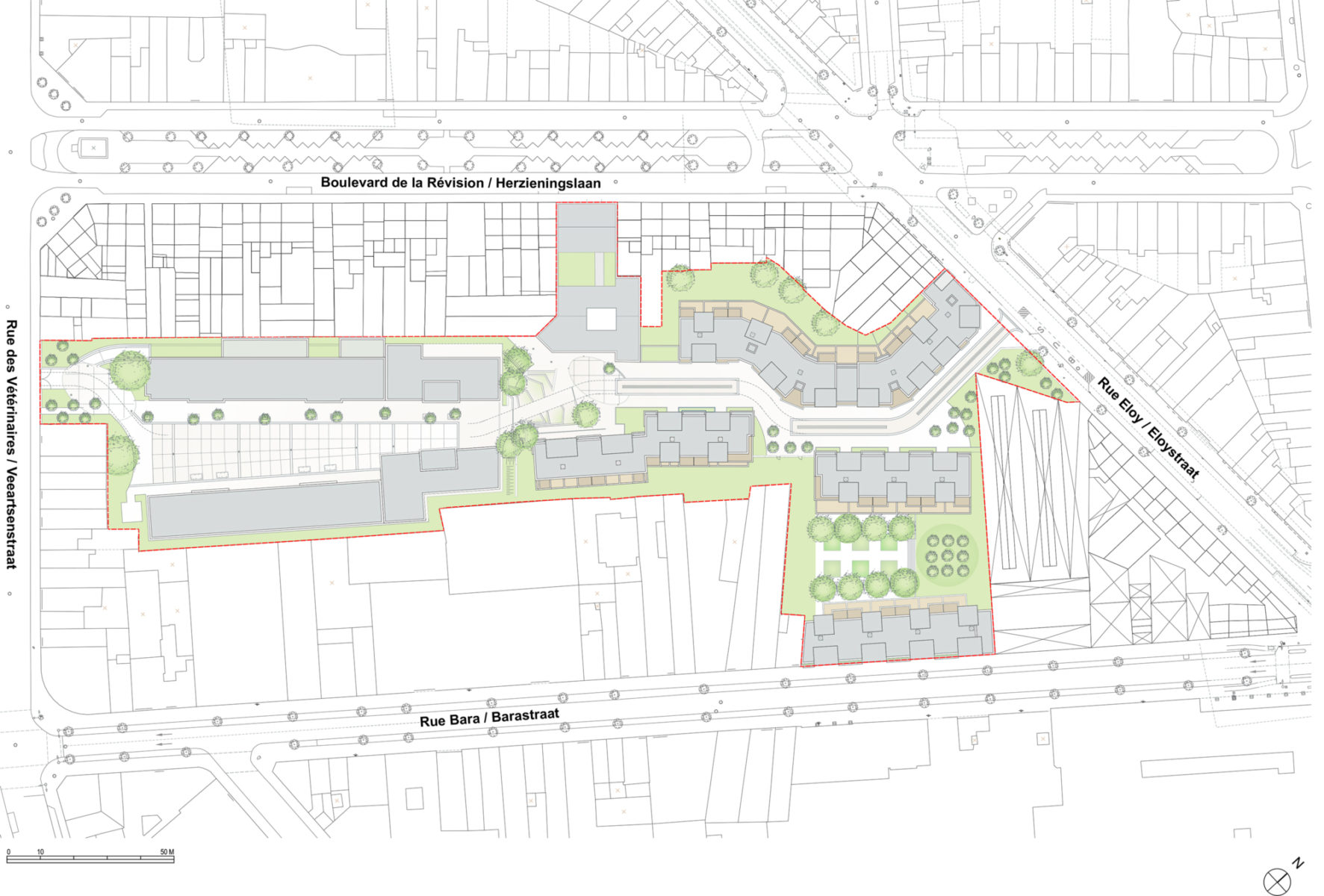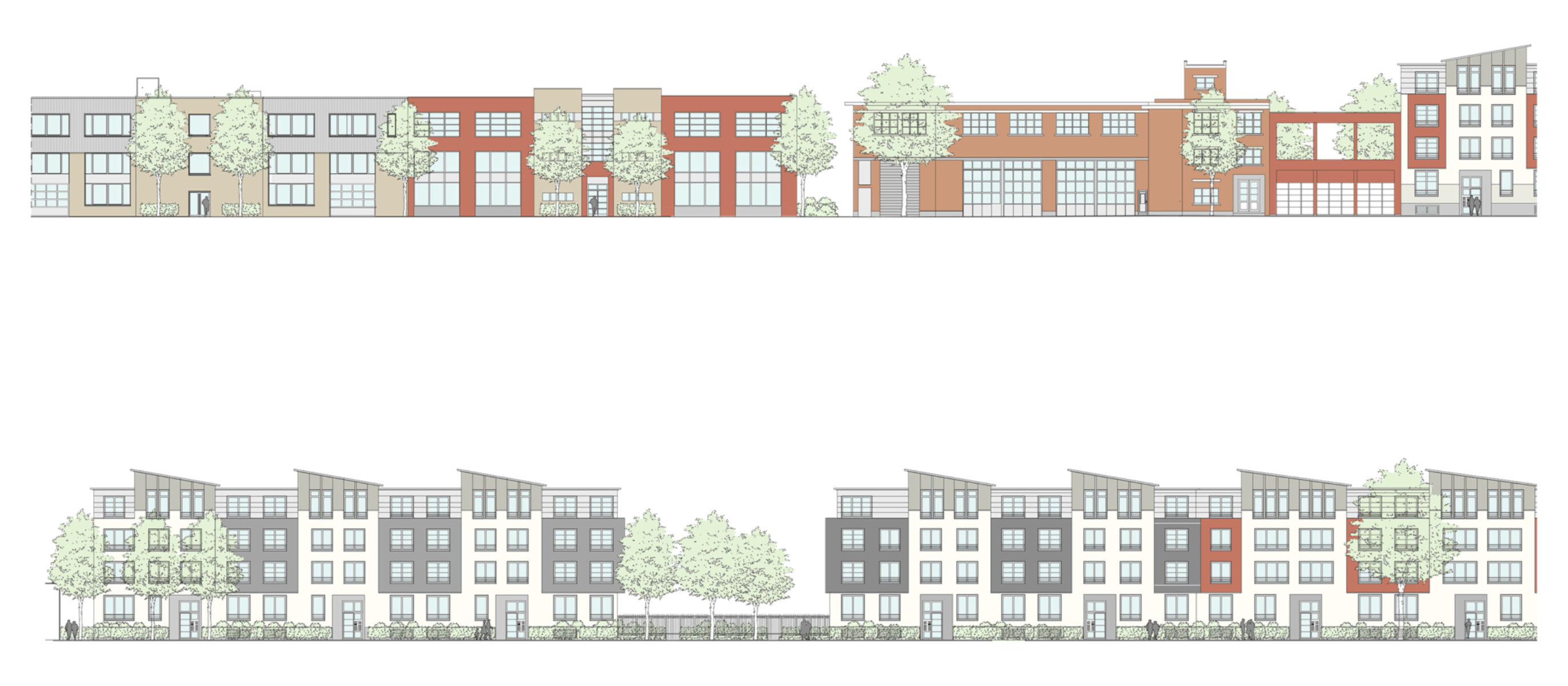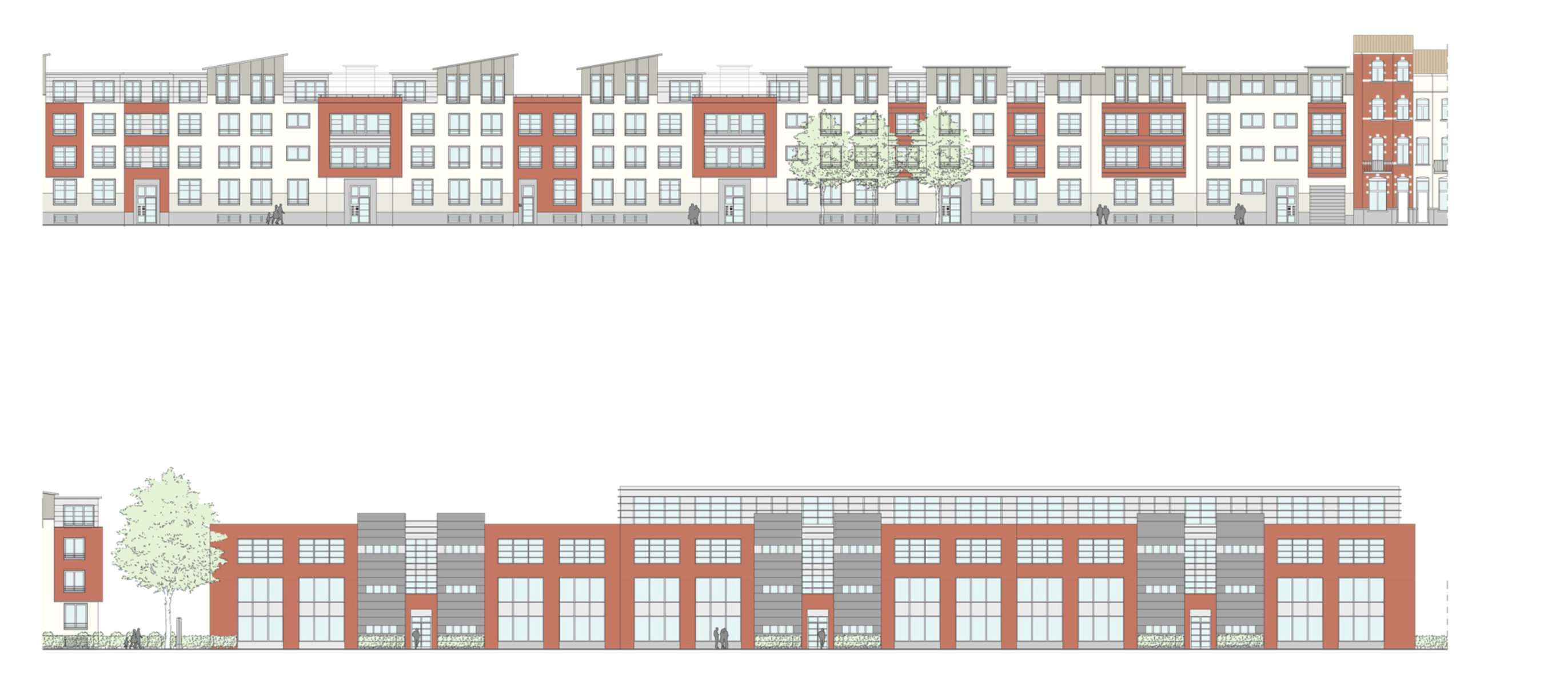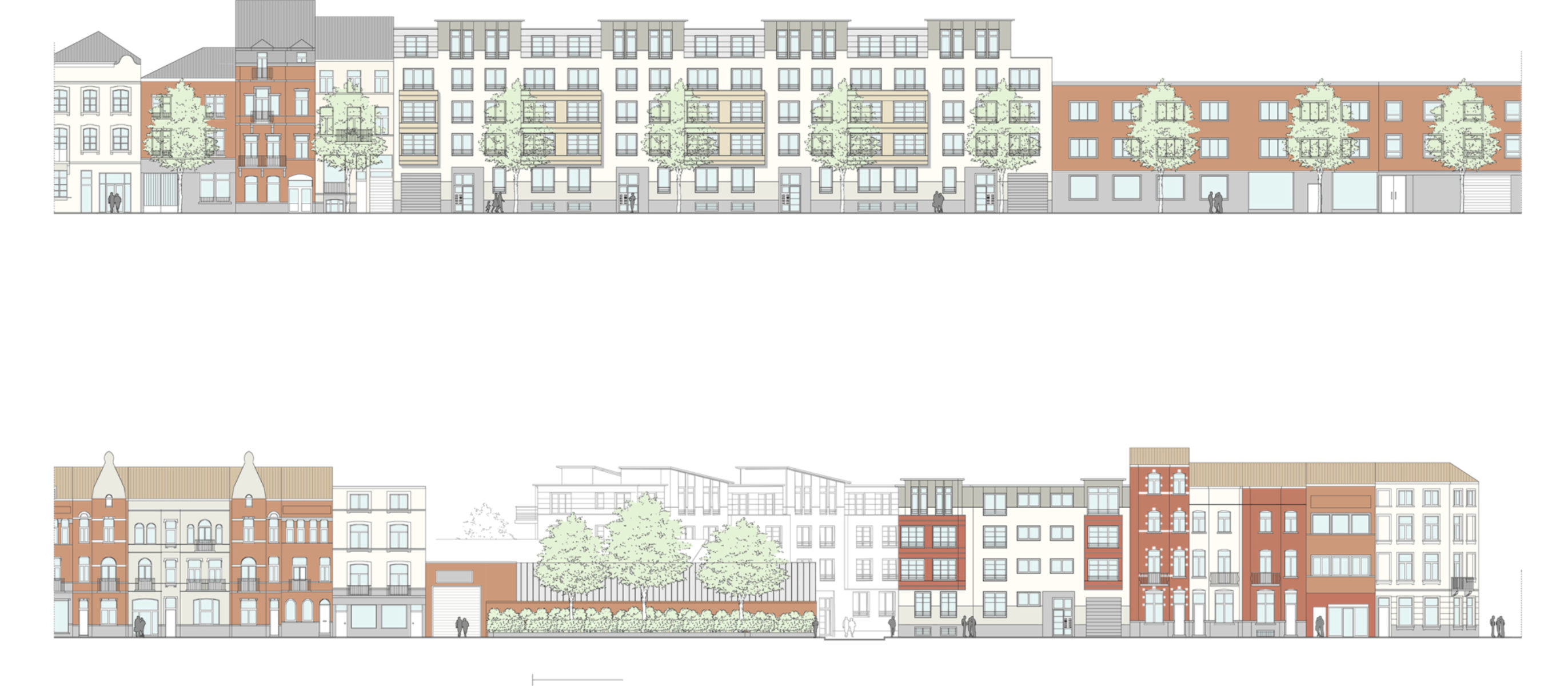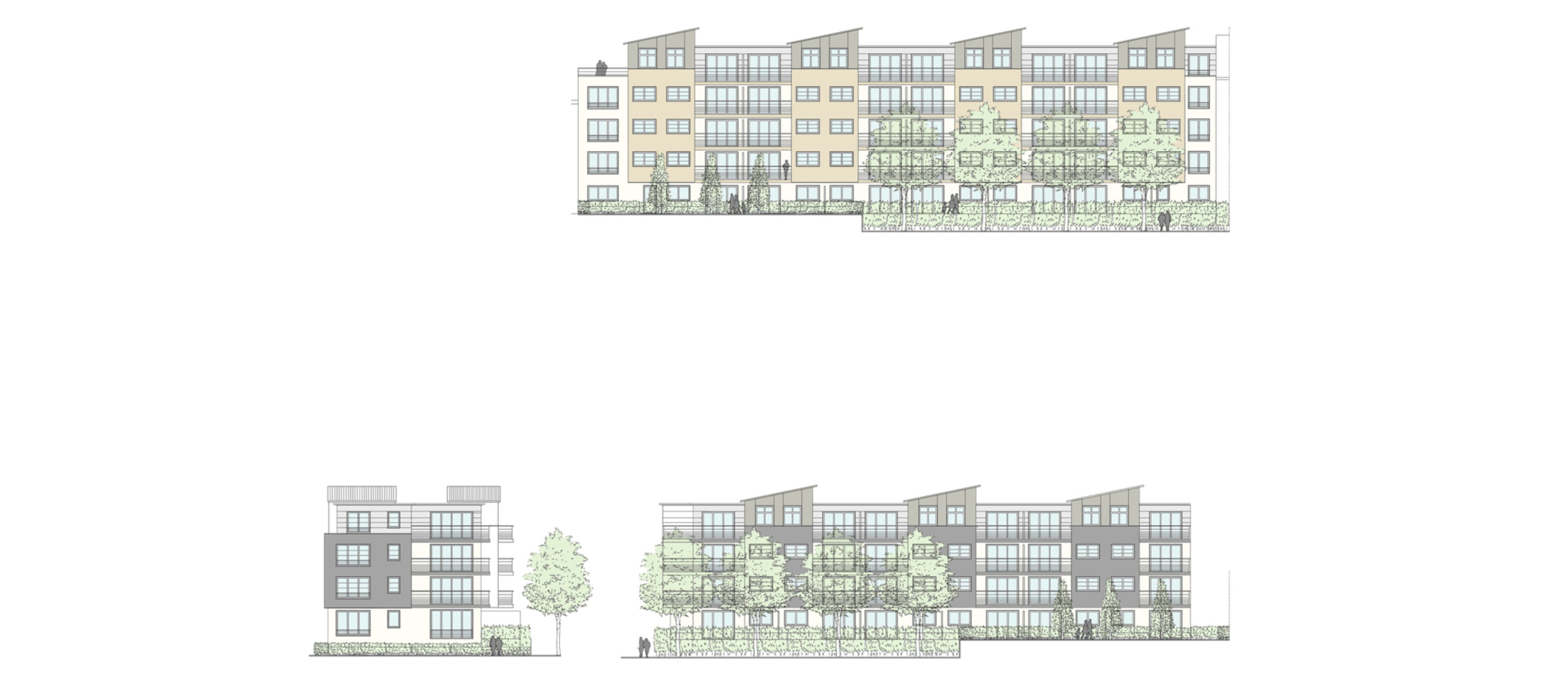 Contact
Interested in this project? Contact the project partner to get more information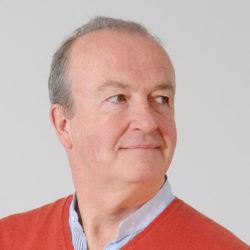 Dirk Bigaré
Architect - Partner