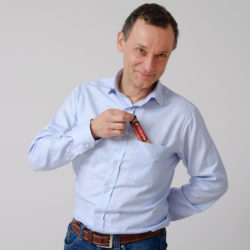 Biography
Based on his five years of experience at the Atelier d'Art Urbain and five years in another large practice, Olivier has been part of the DDS+ team since it was founded. He is completely bilingual, he manages (from feasibility to implementation) or participates in various complex and very different projects (Verviers Retail Park – Leuze Prison, Extension of the RSC Anderlecht football stadium, CERIA car park). His versatility and his lively, critical mind mean that he can easily join an ongoing project (even ad hoc as an expert or manager).
He particularly likes a challenge and complicated projects, and this is the context where he can best use his skills. The practice recognises the added value he can bring and gives him assignments as an expert. Olivier loves passing on his expertise to colleagues, who have no hesitation in asking him for an informed opinion on specific subjects (fire safety and evacuation standards, management of shopping centres, car parks, etc.).
He was involved in the writing of the DDS+ guide, and is very keen to continue developing this tool that is so useful for newcomers. It was Olivier who initiated the Friday breakfast at DDS+, and he relishes these moments of sharing a meal in good company as they enjoy specialities prepared by colleagues.