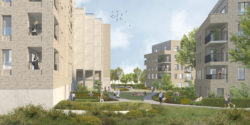 Project details
Located in the heart of the Reyers zone in Schaerbeek, The Commodore is at the crossroads of 2 masterplans: Mediapark and Parkway. The project takes into account the pedestrian routes drawn by the two surrounding developments and is established in the logical extension of both masterplans.
By connecting Colonel Bourg street and the pedestrian path at the back of the block, the parcel offers a new porosity to the neighborhood. This connection is made along a common garden around which three buildings are spread out.
On the Colonel Bourg street side, a first building extends across the width of the plot. Designed in the continuity of two distinct built fronts, this building plays the role of a hinge as it materializes the transition between the two alignments through a succession of three orthogonal plans.
Essentially residential, the groundfloor of the building on the Colonel Bourg street side offers a commercial area of 250 m² as well as collective facilities. Directly linked to the vegetable garden, a multi-purpose space of 66 m² is also available to future residents.
Inside the site, two buildings are located obliquely to the limits of the plot. Creating a splayed effect that widens the interior garden, the tilted orientation of the buildings increases the depth of the perspectives and offers a comfortable viewing distance onto the neighboring buildings.
Mostly bi-oriented, the 115 apartments offer a space with optimized comfort and privacy namely thanks to private terraces with few (or no) facing views. These terraces are contained within the building envelope and maintain the volume of the building without reducing the perception of the garden.
With a clearly defined envelope, sharp geometric limits and clear-cut ground footprint, these architectures enhance the perception of the green spaces in which they are nestled. Thanks to its 3.507 m² of permeable surfaces, including a common vegetated area, The Commodore offers a generous area for conviviality, a precious breathing space in the middle of an urban area and a privileged setting for meeting and bonding.
Technical information
Location

Brussels (Evere), Belgium

Typology

Residential, Retail

Client

Colonel Stone (Immobel)

Size

12.300 m²

Status

Conception

Timing

Building permit obtained in 2022

Expertises

New construction
Images
© DDS+

1/8

© DDS+

2/8

© DDS+

3/8

© DDS+

4/8

© DDS+

5/8

© DDS+

6/8

© DDS+

7/8

8/8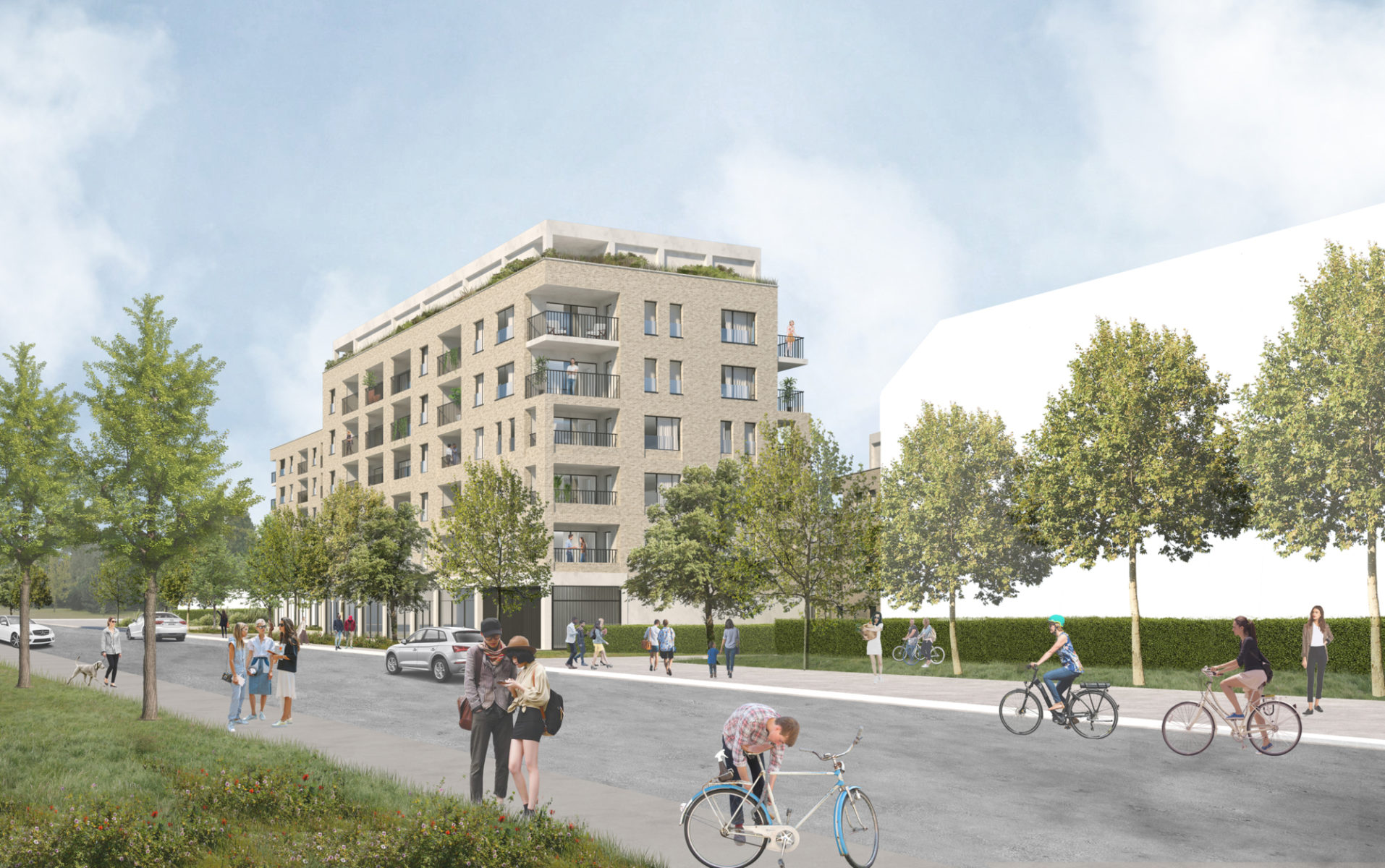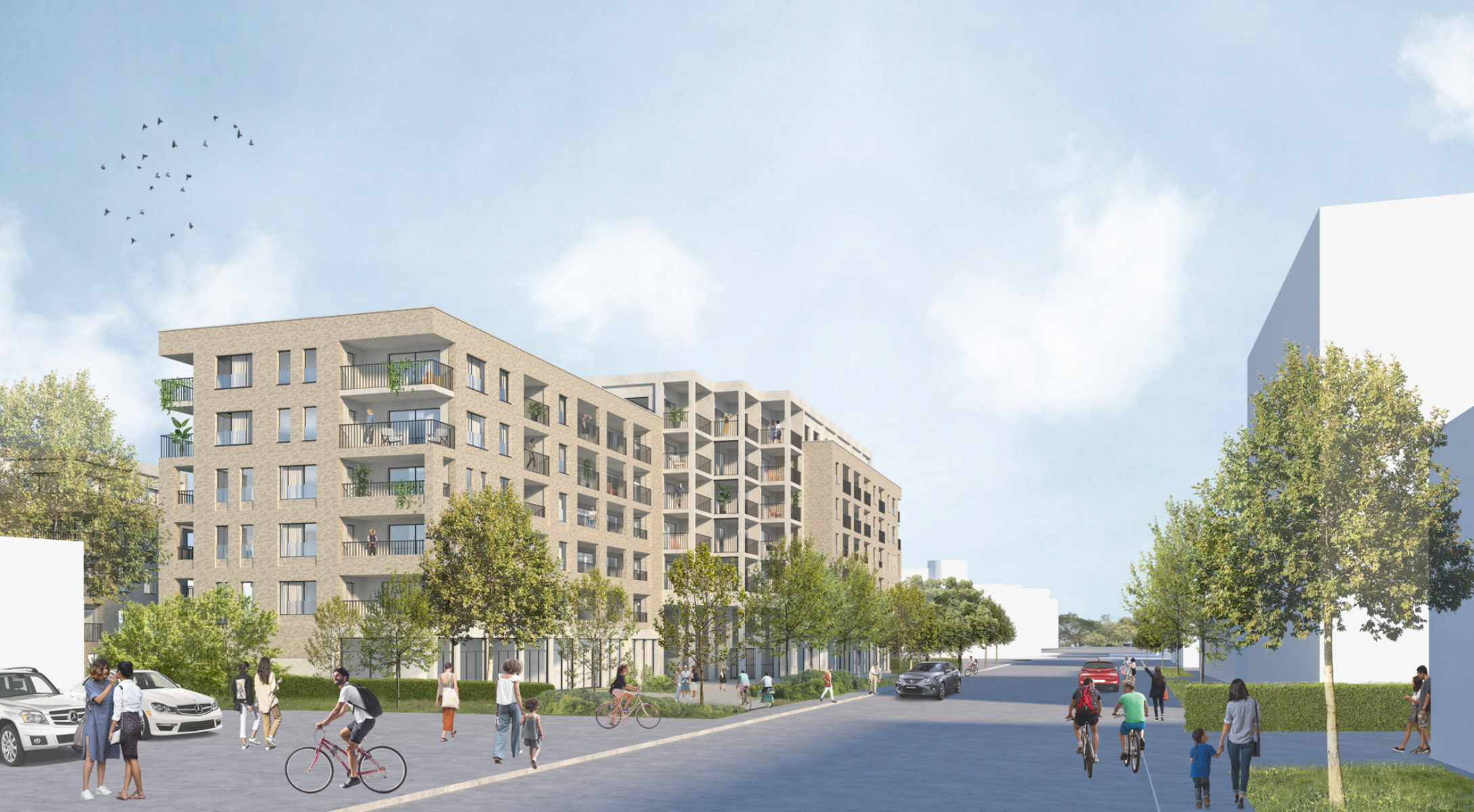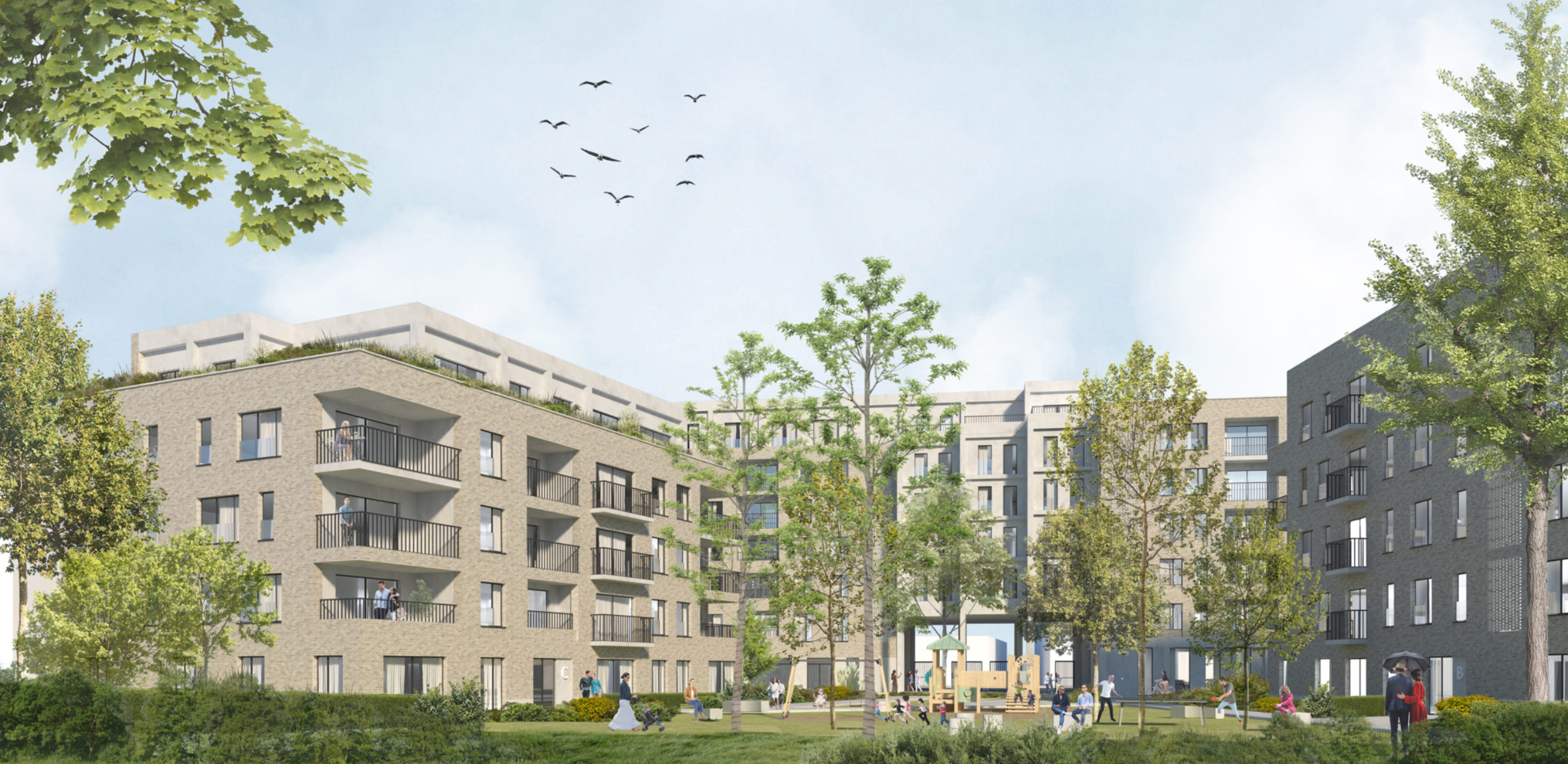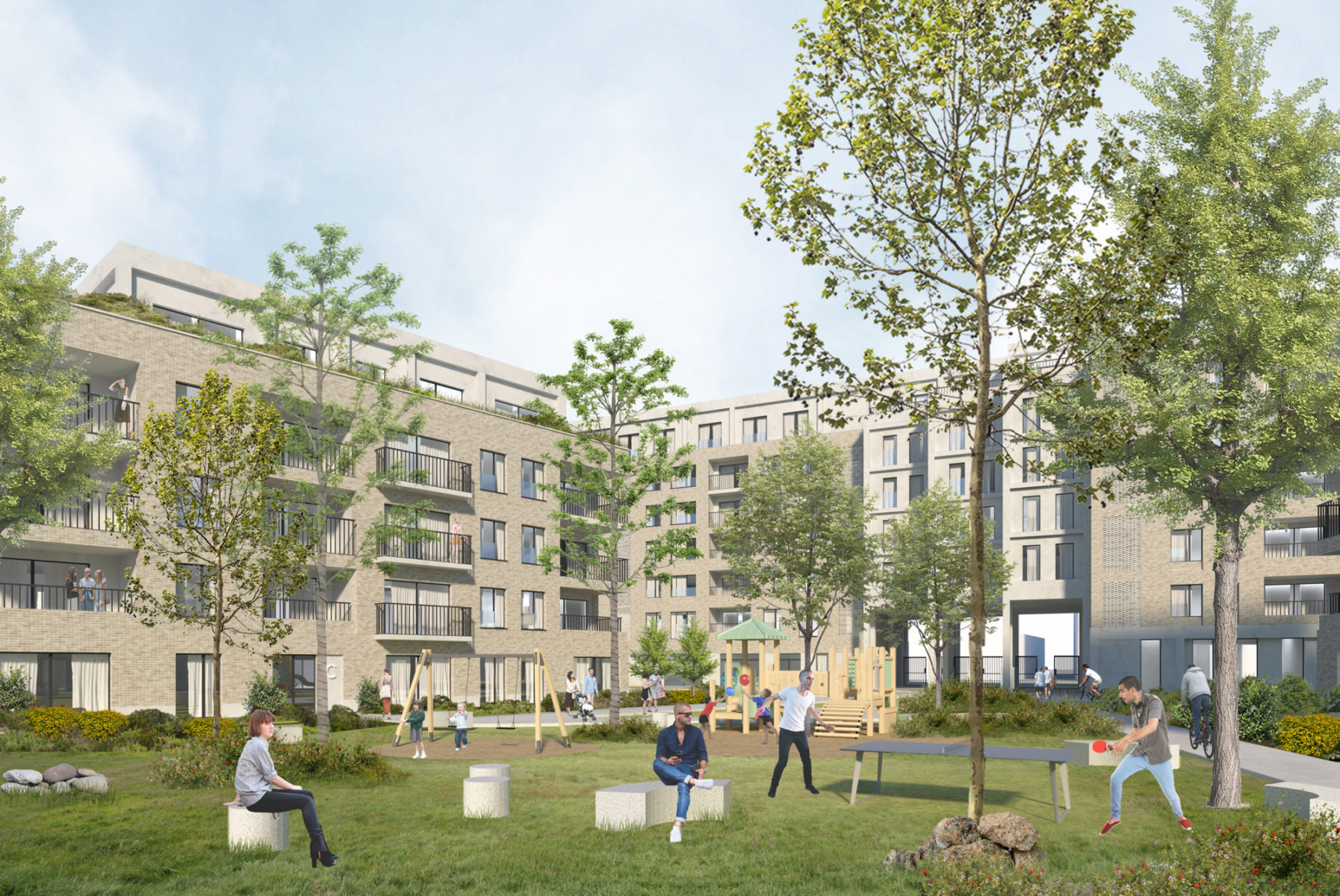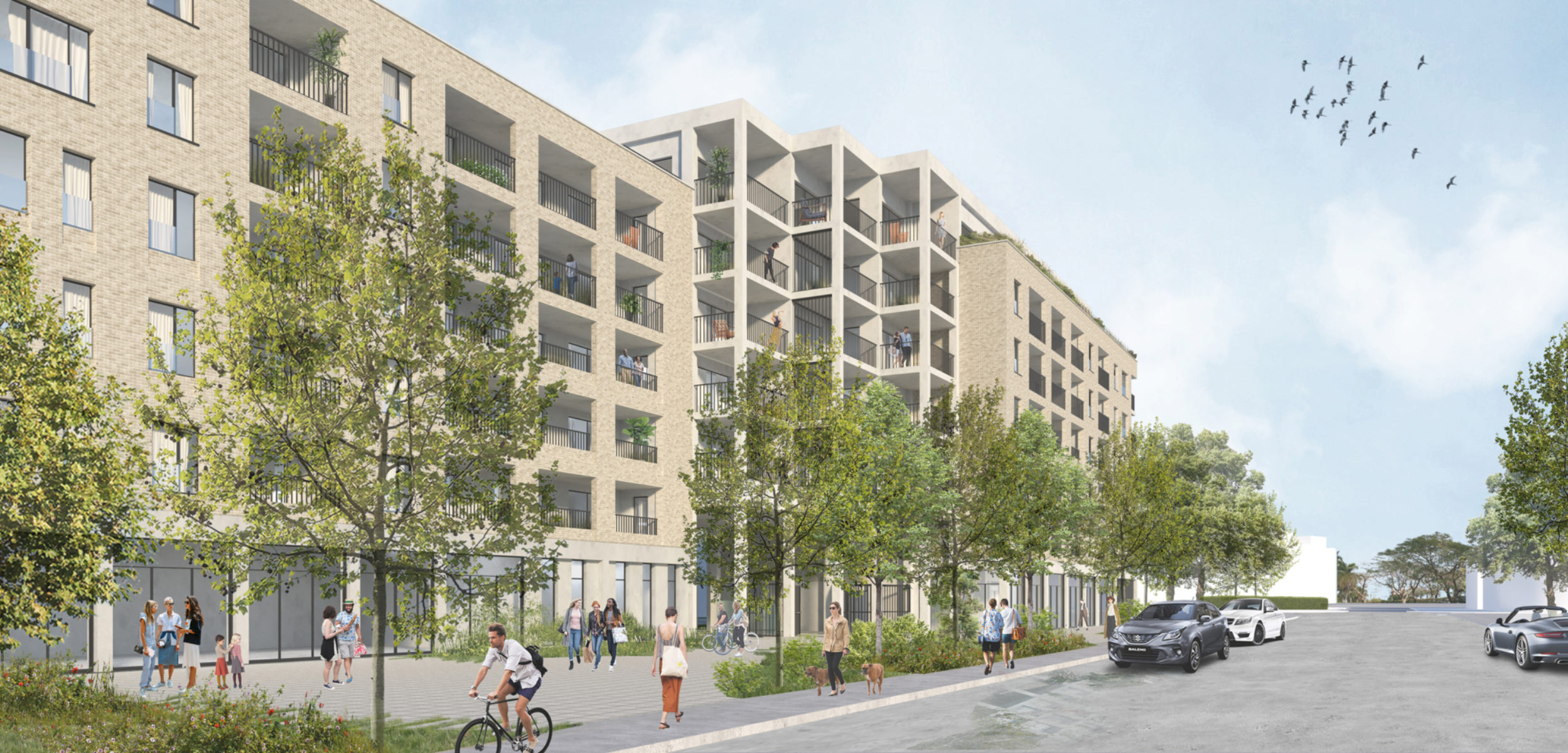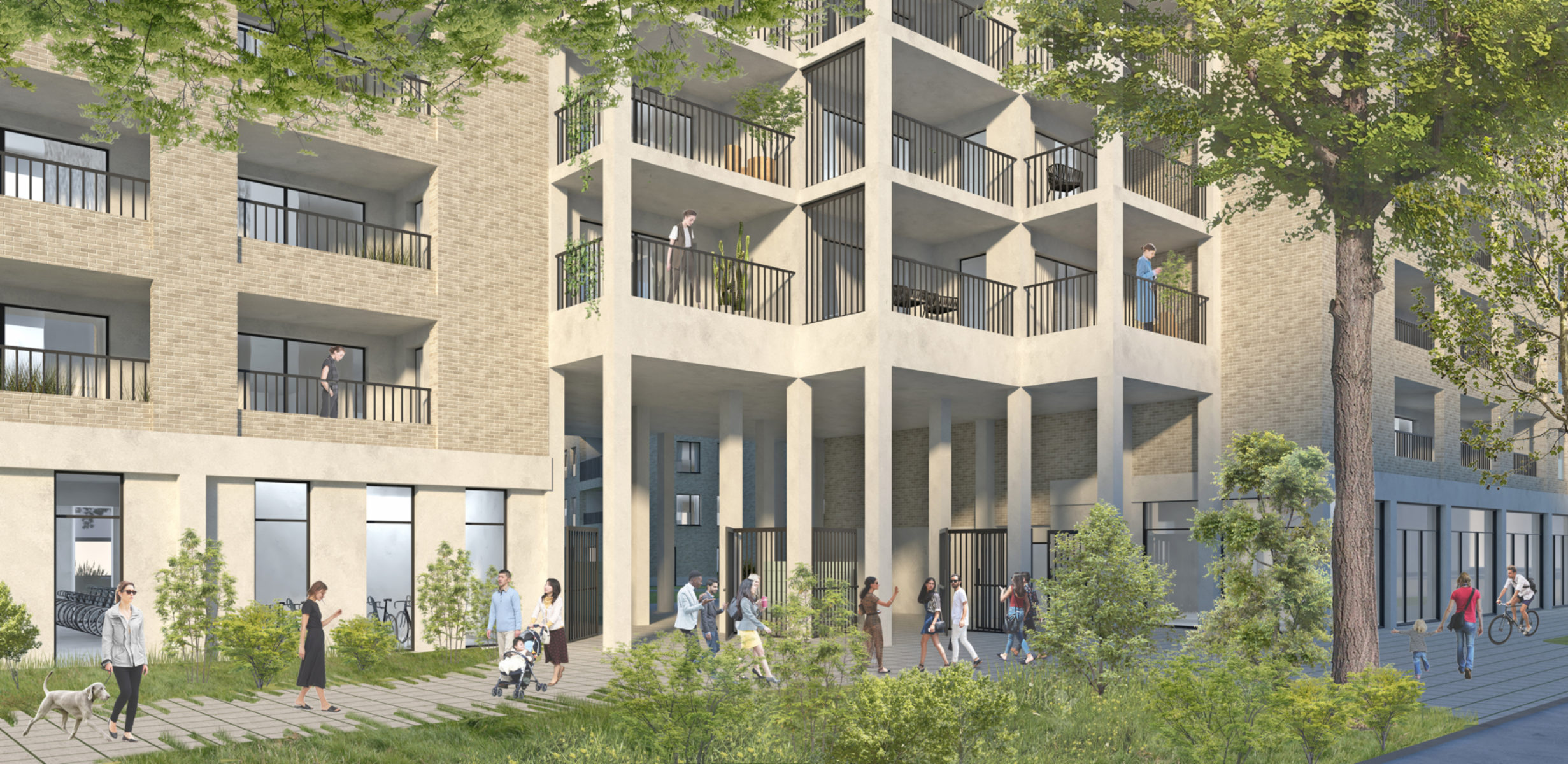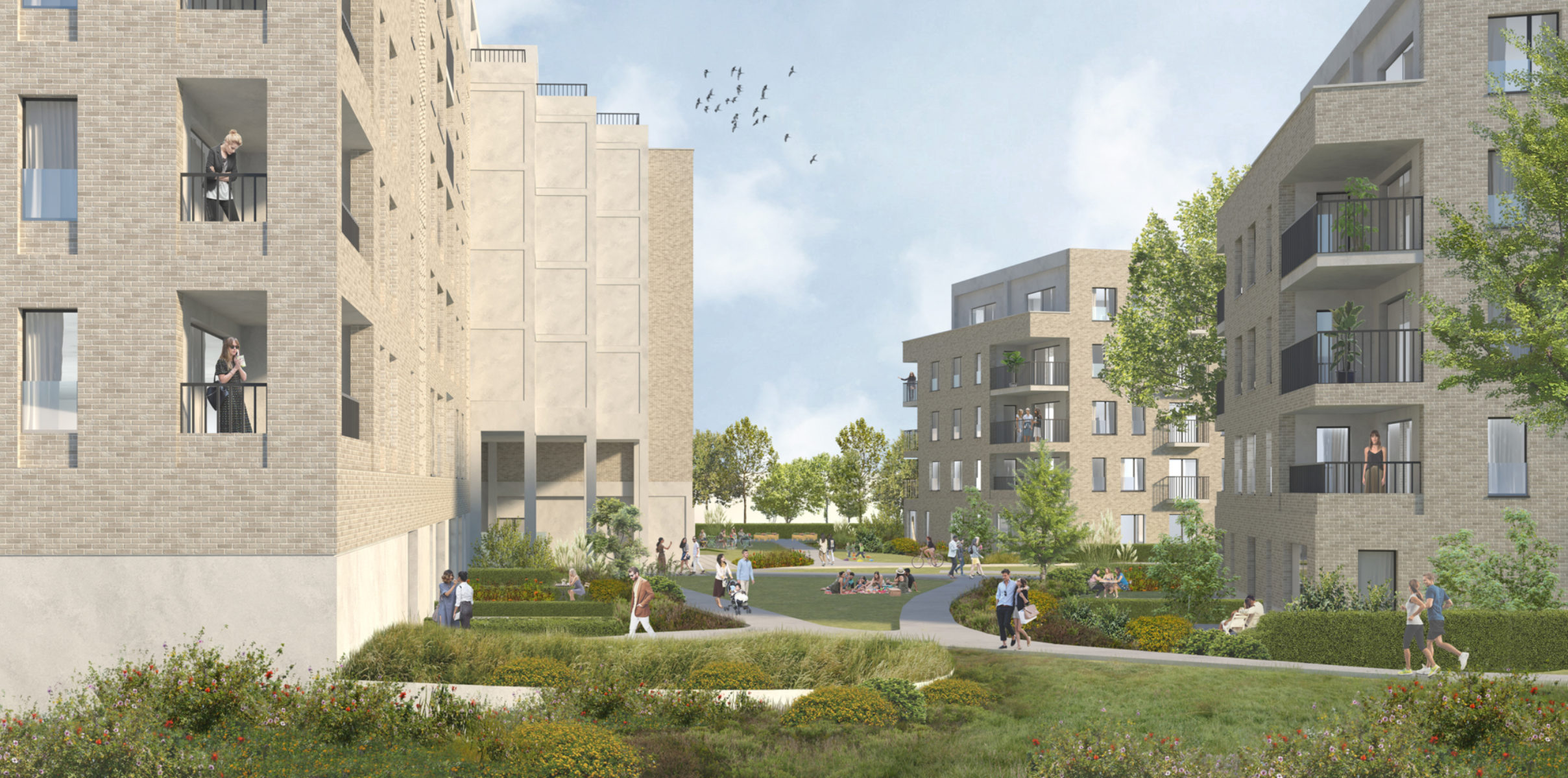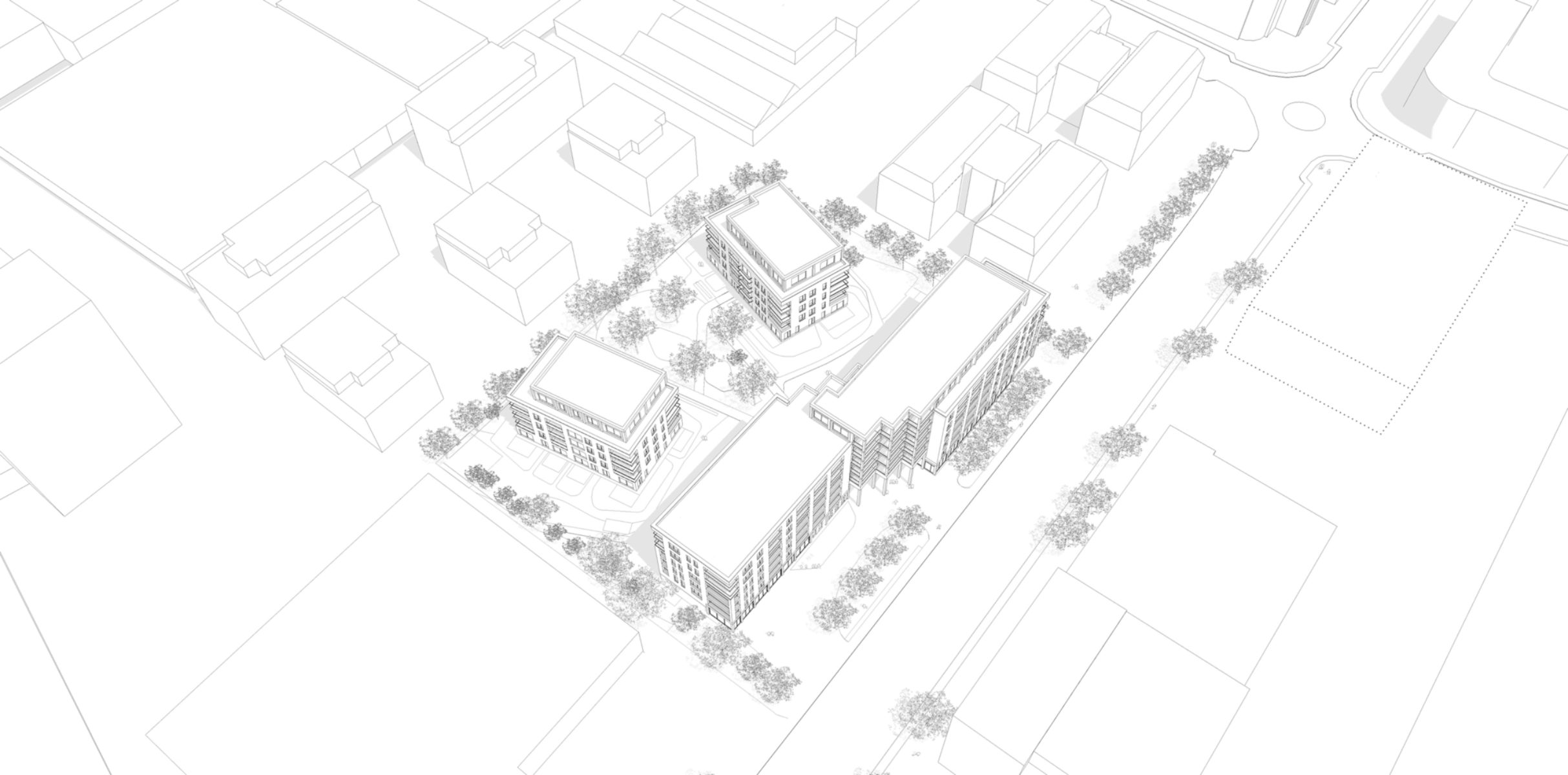 Contact
Interested in this project? Contact the project partner to get more information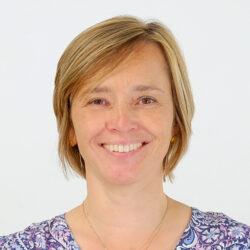 Bulle Leroy
Architect - Partner