DDS+ creates buildings that respond to what they need to be within their specific context. Specialized in diversification.
A studio with a strong background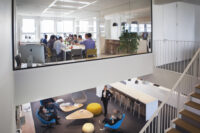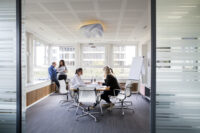 A tight-knit, motivated and dynamic team
Rich in ideas, the architecture studio has 83 collaborators of different nationalities and personalities, combining creativity with practical concerns. Focused on people first and foremost, DDS+ has designed a working environment that promotes team spirit, where everyone is an active participant in the creative process and contributes to the quality of the architecture produced. DDS+ has developed a company culture that promotes the freedom and responsibility of its staff, and a feeling of collaboration by involving the team in decision-making and being open to new ideas.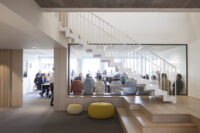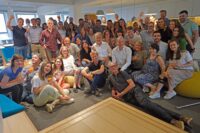 A reflexion on architecture, an urban vision
DDS+ focuses on projects that face architectural and urban-planning challenges, requiring an innovative and sustainable approach. This is included right from the conception phase, according to the scale of the building and of the surrounding area. Supported by its Research & Development team, DDS+ explores new ways of living and working in its projects, as a response to the specifics of the local context and with the ambition to provide a better experience to future occupants. DDS+ has proven its ability to imagine, manage and monitor the development of complex urban spaces, and stands for an ethical approach to architecture, which is crucial for the creation of an inspiring urban environment.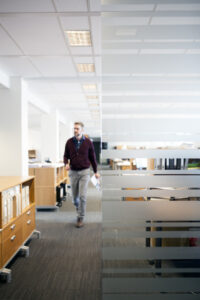 Smart addition makes +
Creativity and co-construction – create, integrate, distinguish
DDS+ advocates a culture promoting reflection and collective spirit. Each feasibility study, each competition and each project is an opportunity to conceive and to build 'together' – with project owners, authorities and consultancies – the projects of the future. This makes DDS+ a key coordinator between all project participants. This means sharing, with all those involved, the pride of making a collective contribution to the quality of life in a town or city. At DDS+, each architectural project tells its own story, and its identity results from this unpredictable exchange of energies, mix of different personalities, expertise and resources. This is our hallmark, our signature.