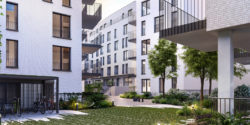 Project details
Nestled in the city's historical area, Trianon weaves new connections through the urban fabric of Liège. The project consists of five residential buildings based on a 200 years old former ice house and a retaining wall, just a stone's throw from the Place de l'Opéra, Place Saint-Lambert and the Saint-Michel block.
Designed on the traces of a historical road, the project is articulated around a central esplanade that links the upper and lower parts of the city. Arranged with gardens, benches and numerous covered bicycle parking spaces, this esplanade creates a precious breathing space within a dense urban environment. Its controlled accesses create a semi-public space that offers a green and pleasant passage between the Boulevard de la Sauvenière and the Rue Basse Sauvenière during the day. To accentuate the connection between the upper and lower parts of the city, a visual breakthrough has been defined in the alignment of the new buildings on Boulevard de la Sauvenière, offering a view of the bell tower of the Saint-Martin basilica in the background.
From studios to three-bedroom flats, all 68 units of various typologies are equipped with an outdoor space. Be it a balcony, a terrace or a garden, each space type is chosen depending on its location: on the boulevard, interior and semi-interior loggias are preferred in order to promote the privacy of future residents. On the esplanade, outdoor spaces are developed in the form of balconies and small gardens.
A shared roof terrace, accessible to the owners, is also planned on top of one of the buildings and is fitted with large planters. The other roofs, green with rainwater storage, are equipped with photovoltaic panels that supply the common areas with energy.
The exceptional location of the project, between the Opera on one side and the Saint-Martin Basilica on the other, anchors Trianon further in the city's historical continuity. After housing the Crosly cinema and the headquarters of the newspaper La Meuse more than a century ago, this plot steeped in history is now fully involved in the district's reactivation.
Technical information
Location

Liège, Belgium

Typology

Residential, Retail

Client

Espace Trianon SA (Kairos + Galère)

Size

6.779 m²

Status

Under construction

Timing

2021—2023

Expertises

New construction
Download technical sheet
Images
© Galère srl

1/14

© Galère srl

2/14

© Galère srl

3/14

© Galère srl

4/14

© Galère srl

5/14

Project site

6/14

Project site

7/14

© Vision 360

8/14

© Vision 360

9/14

© Vision 360

10/14

© Vision 360

11/14

© Vision 360

12/14

© Vision 360

13/14

14/14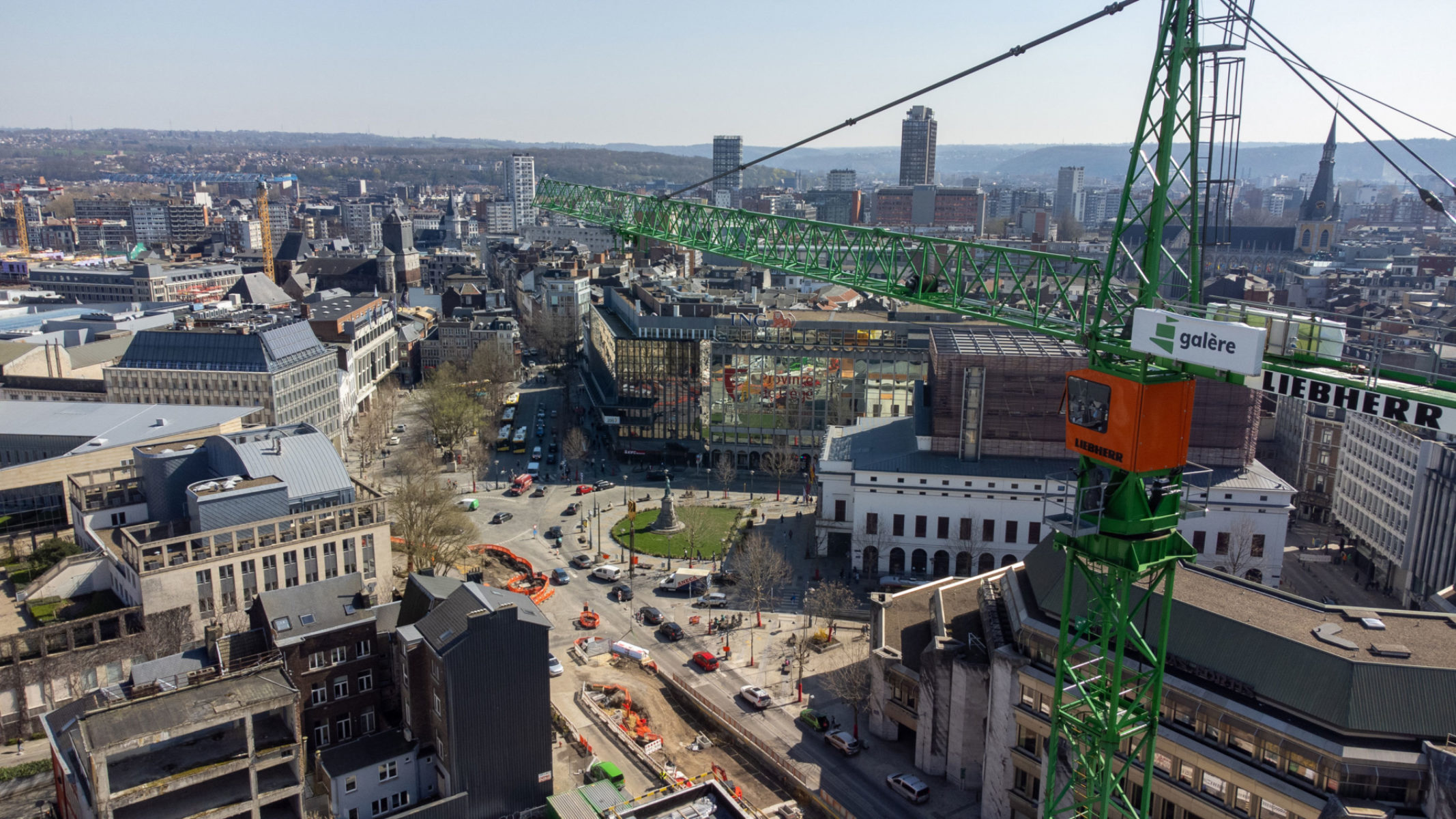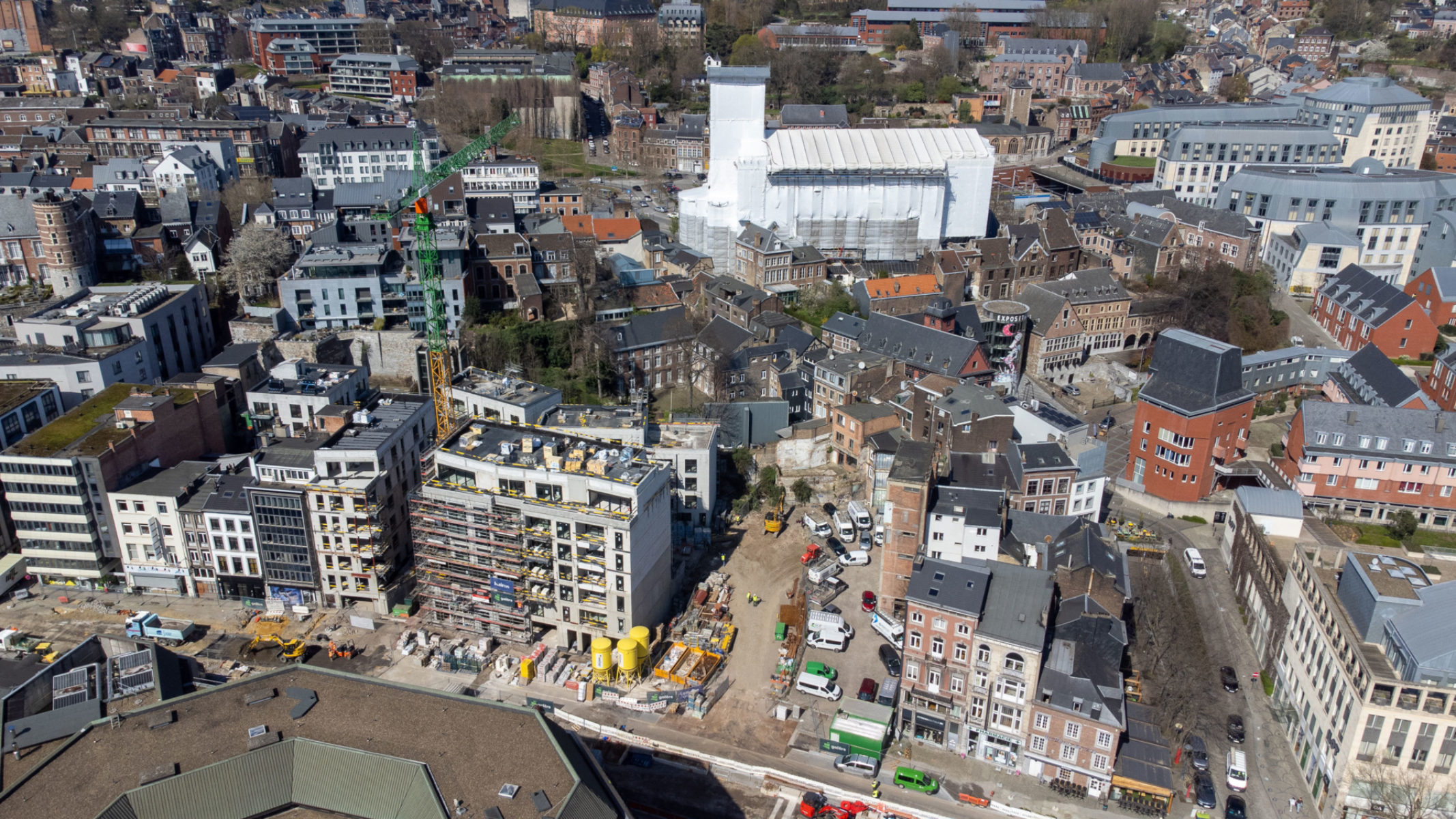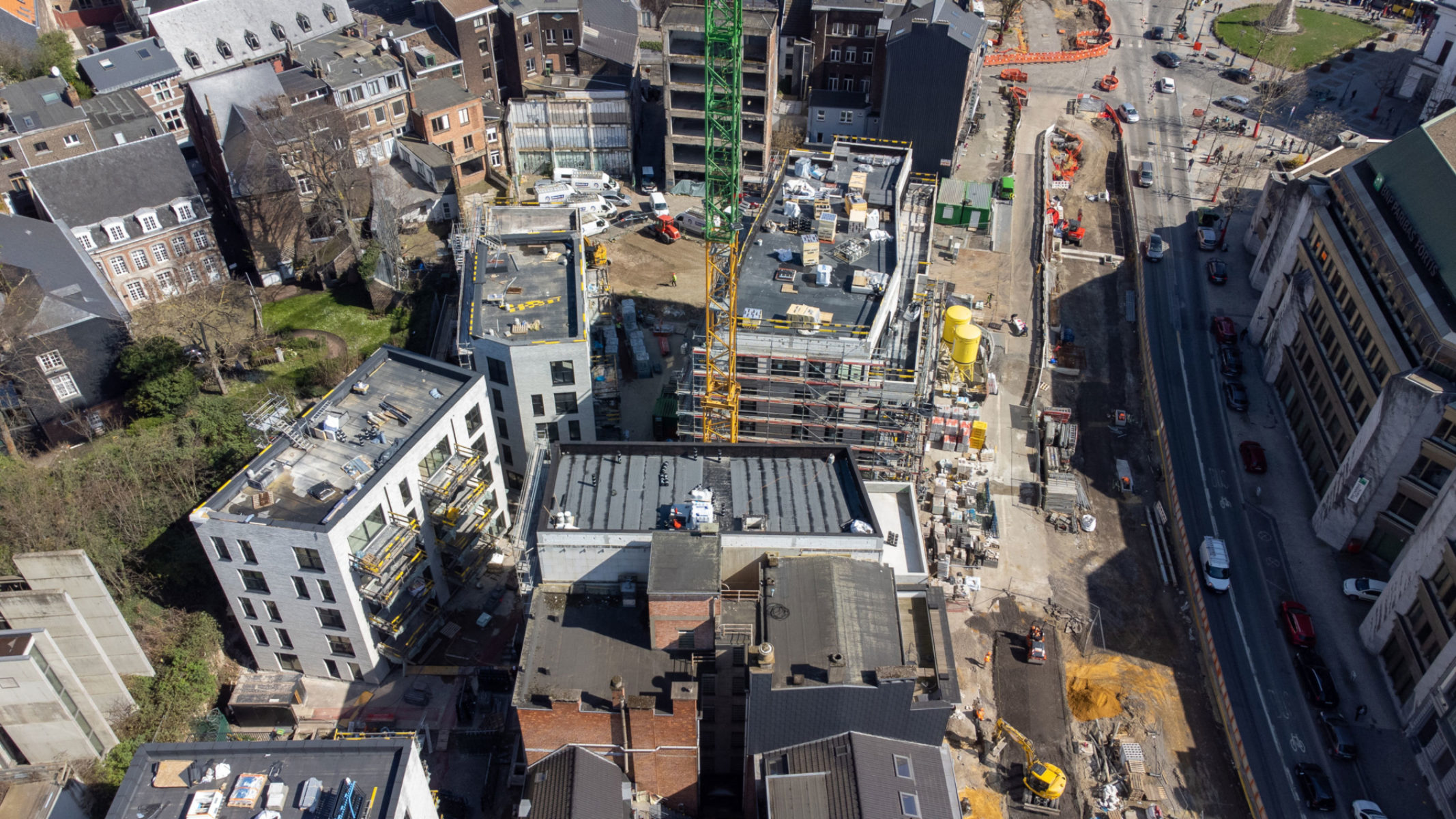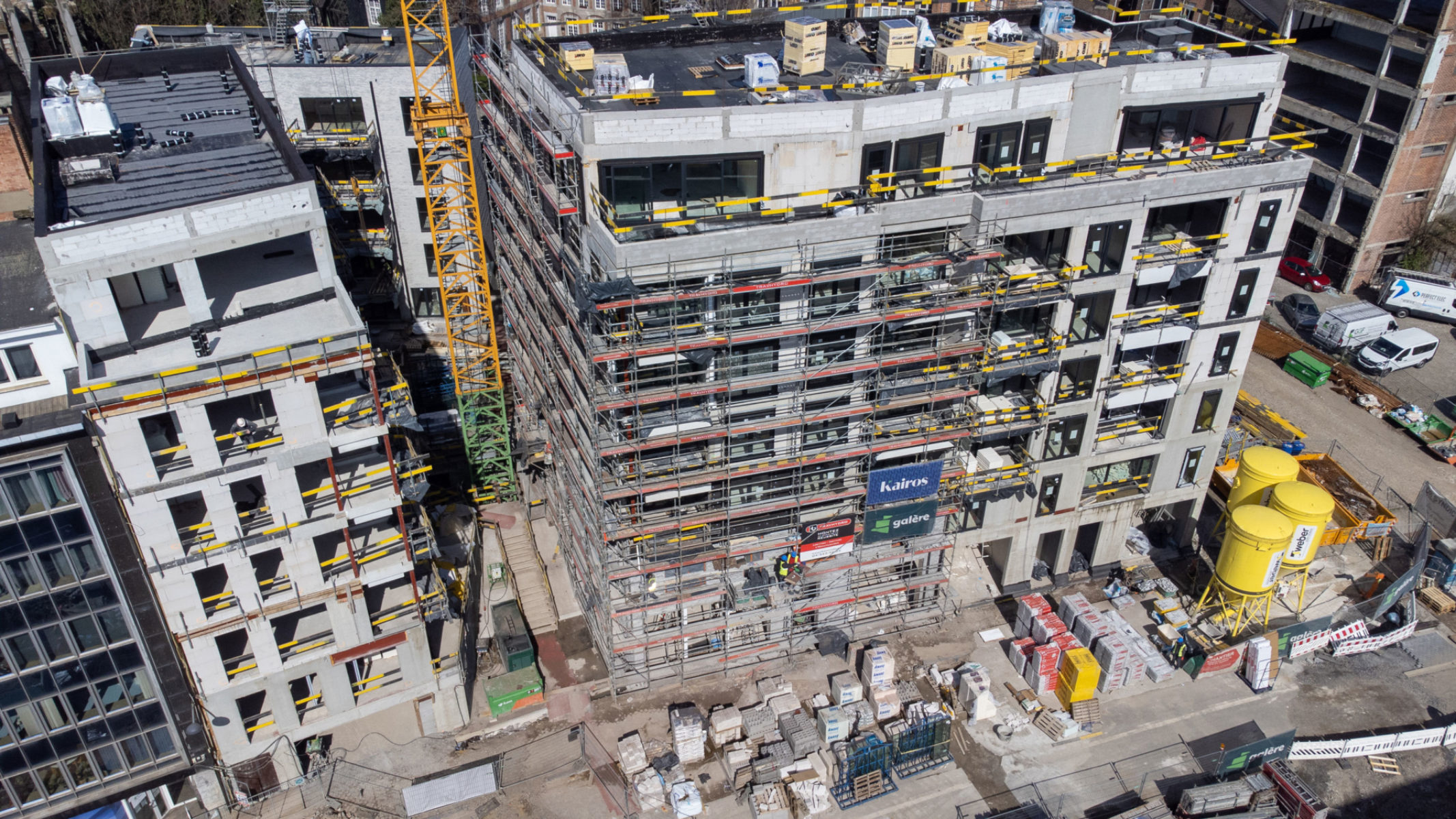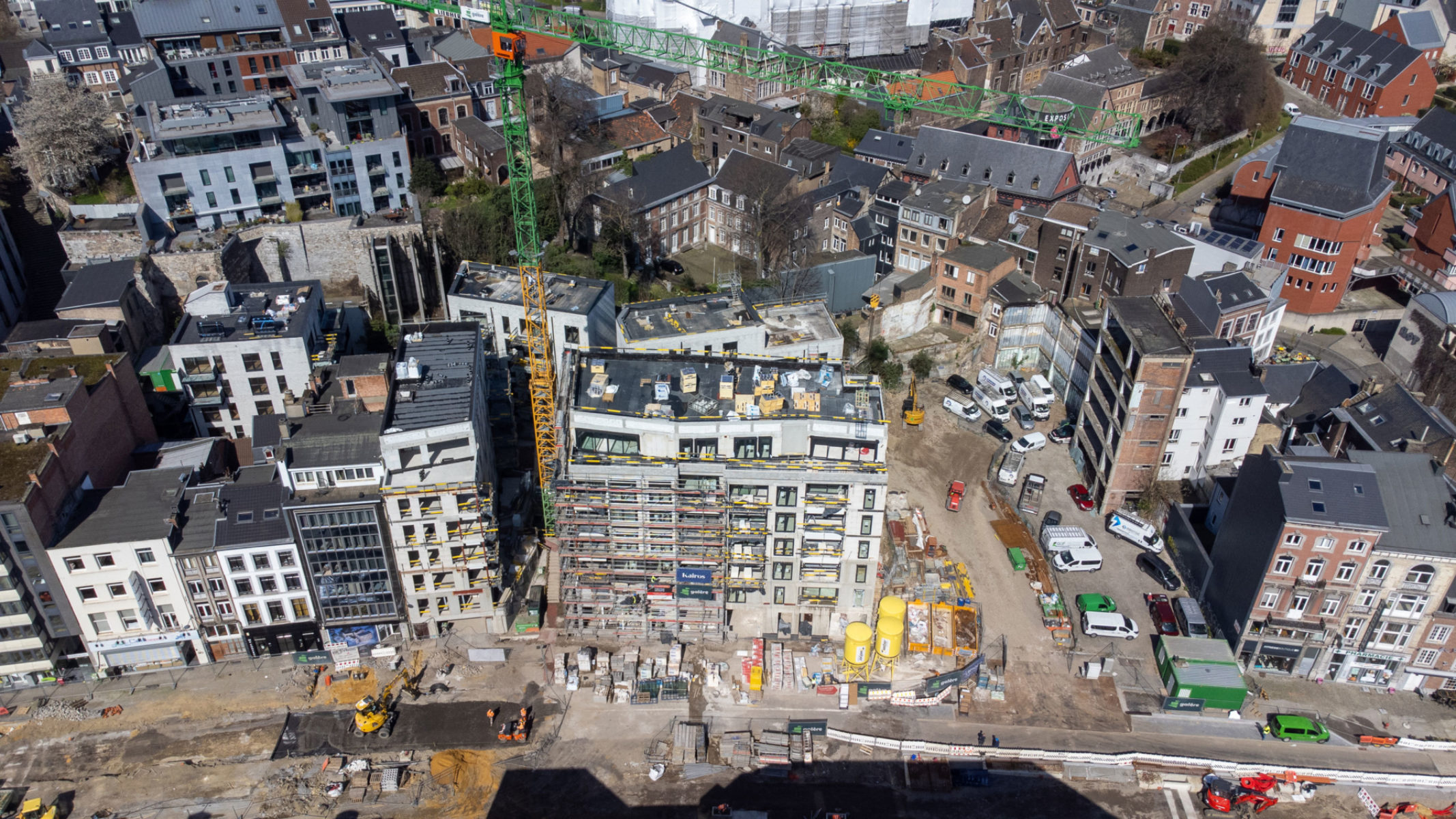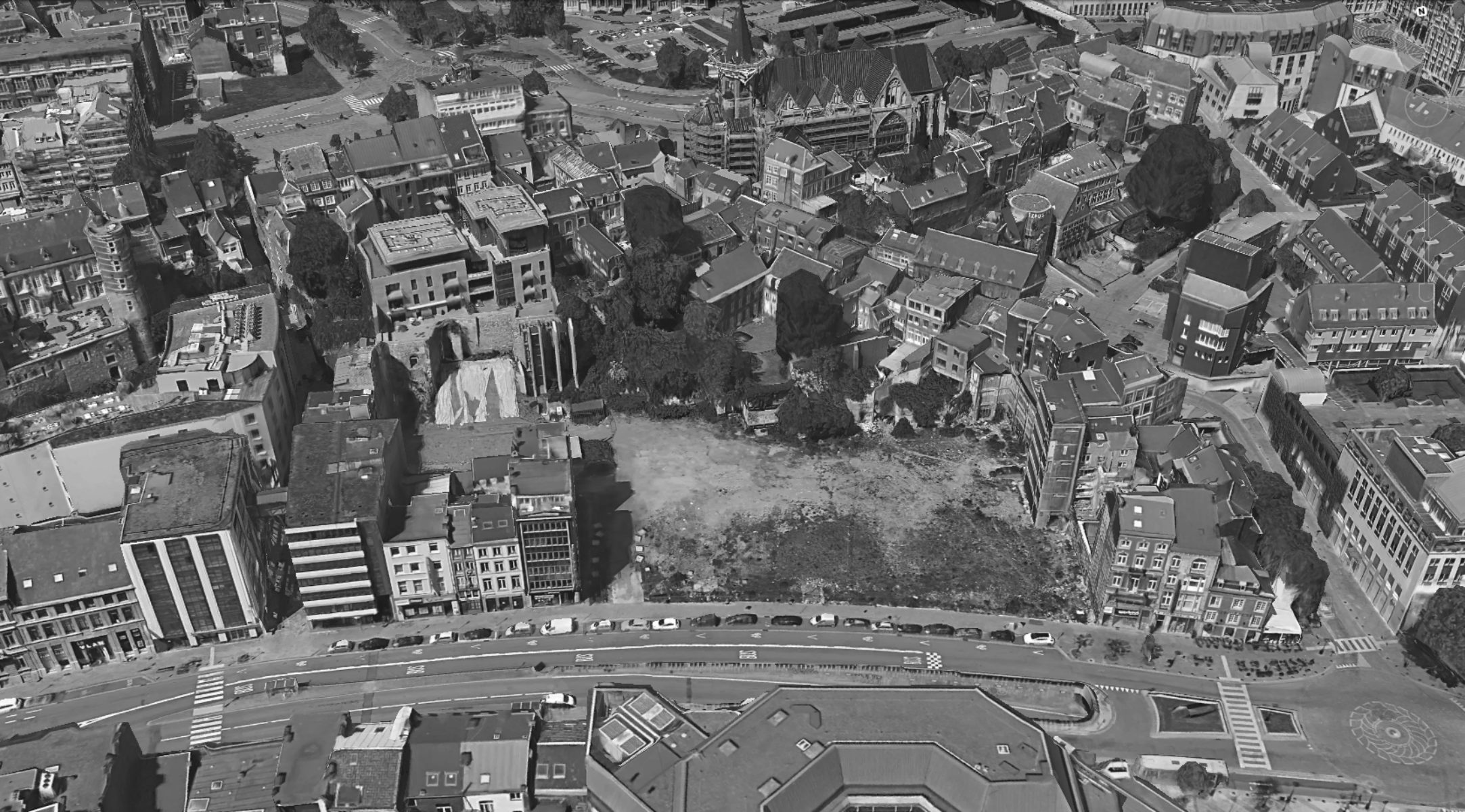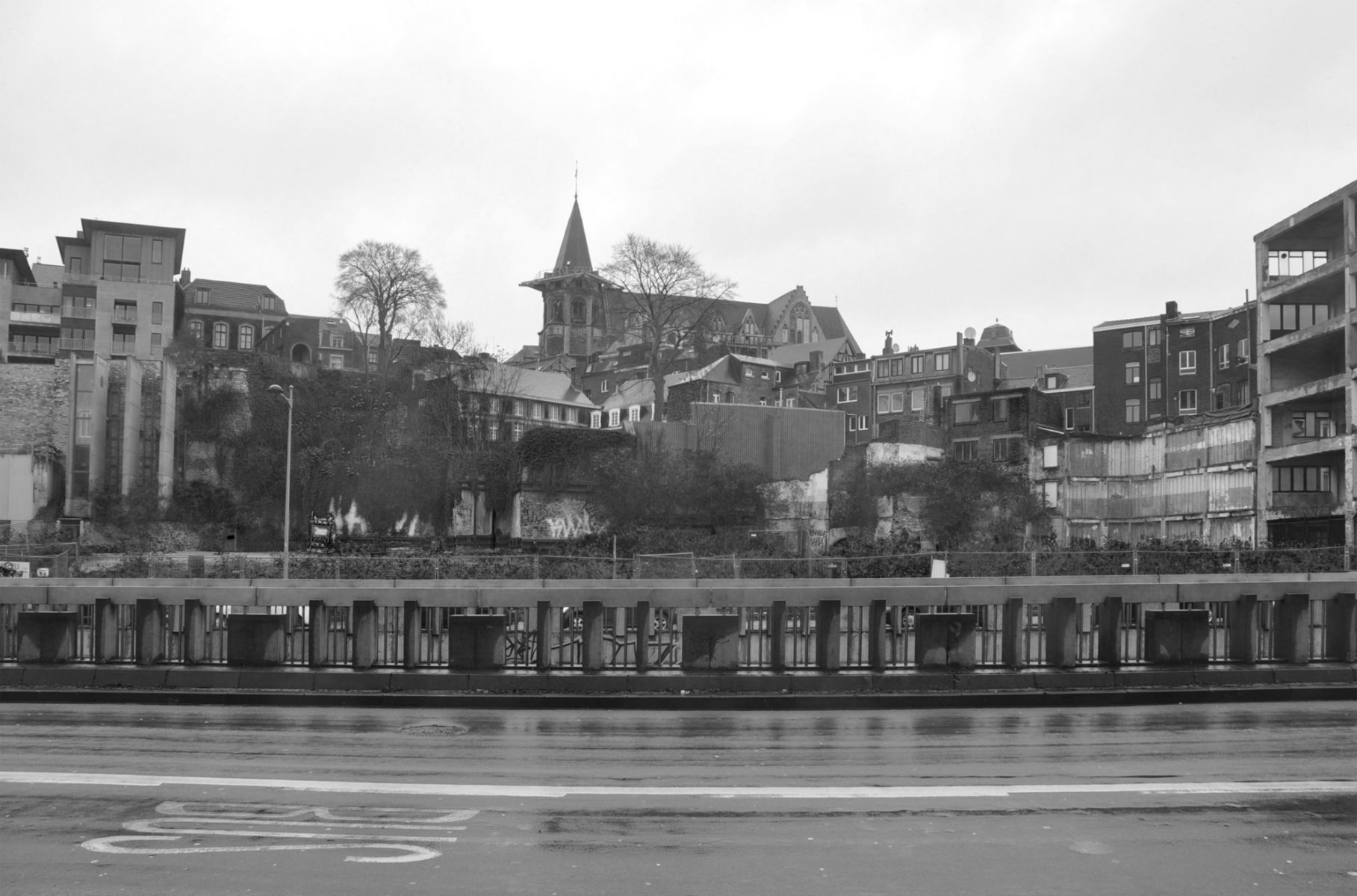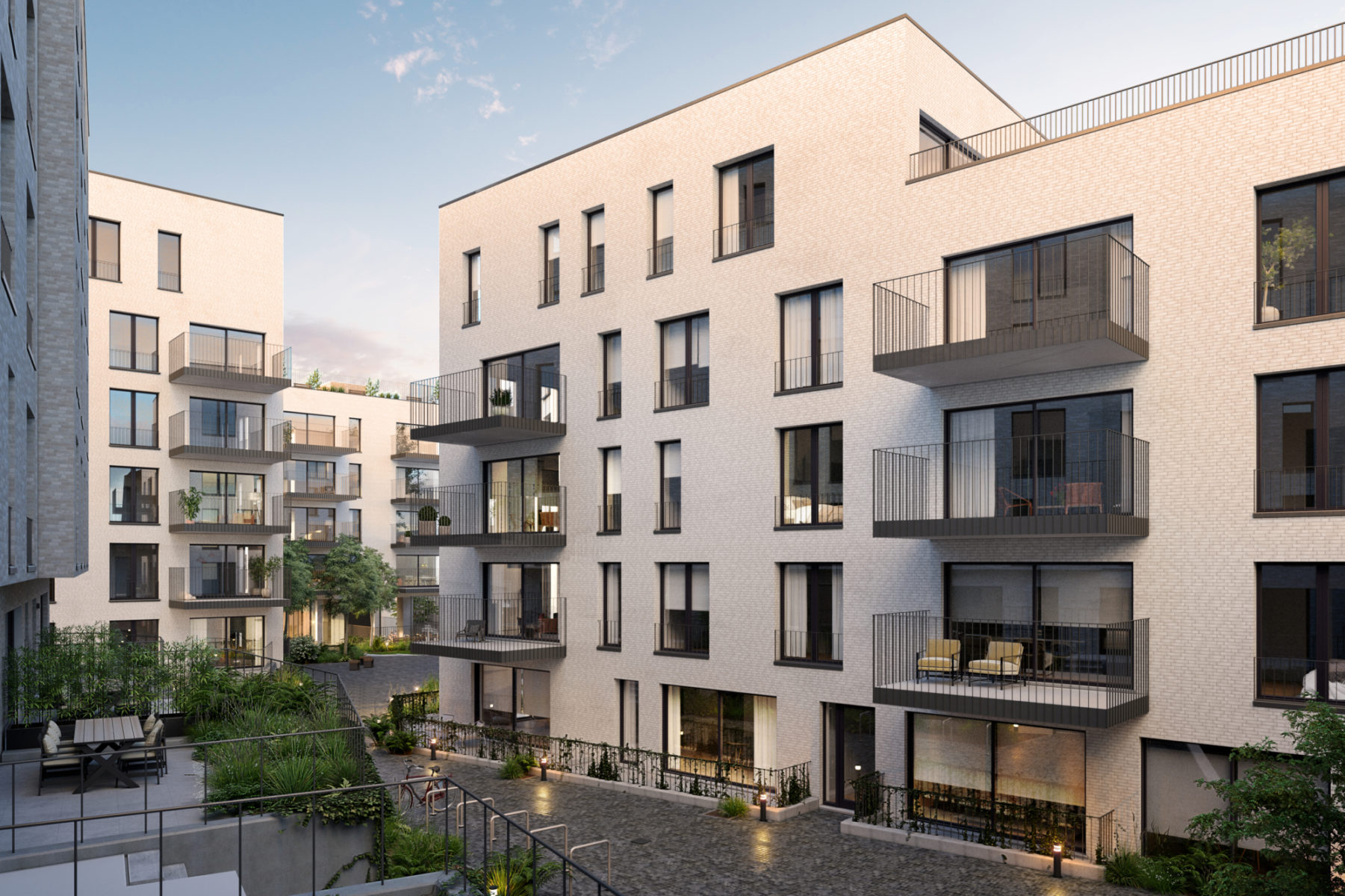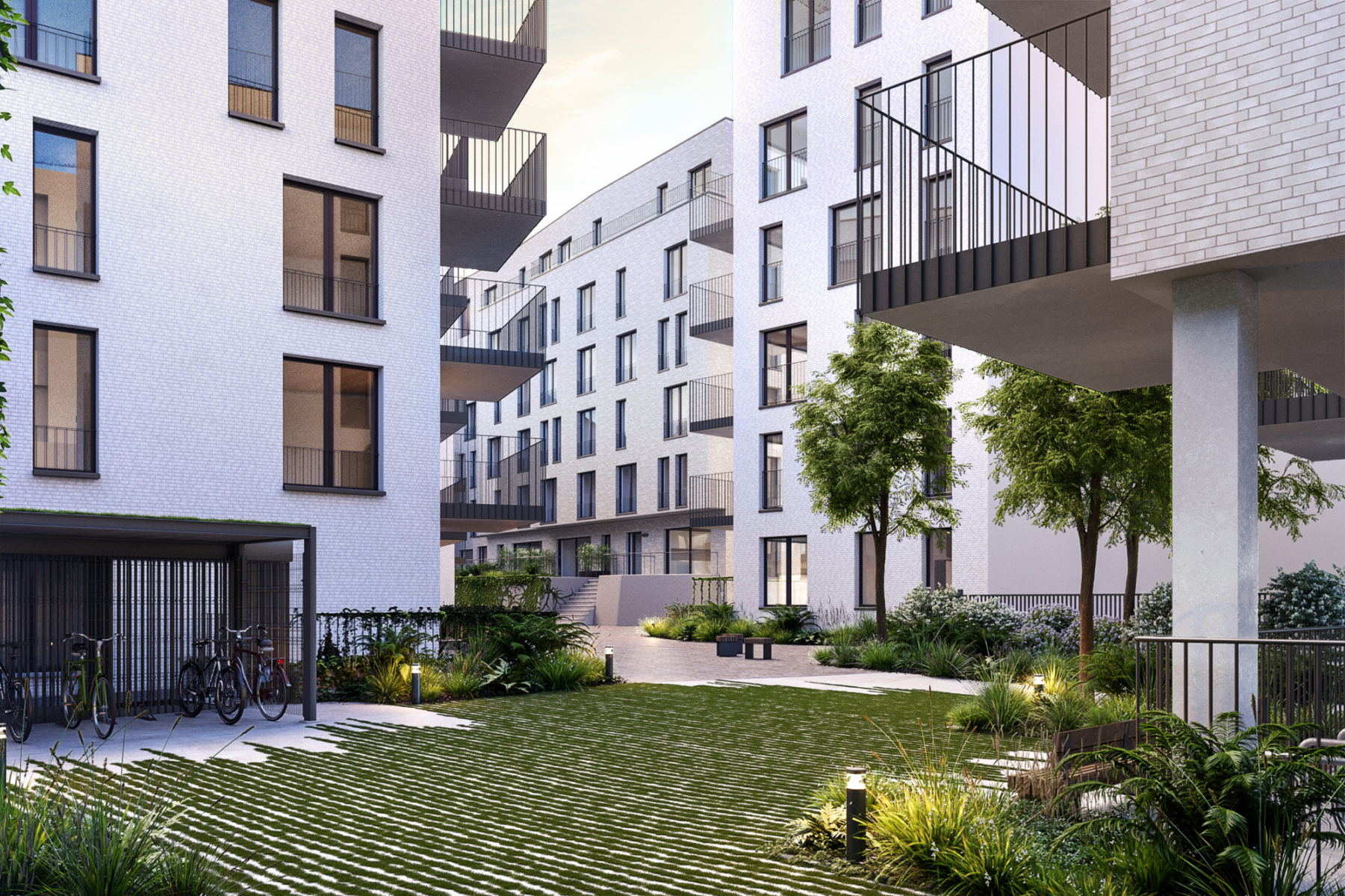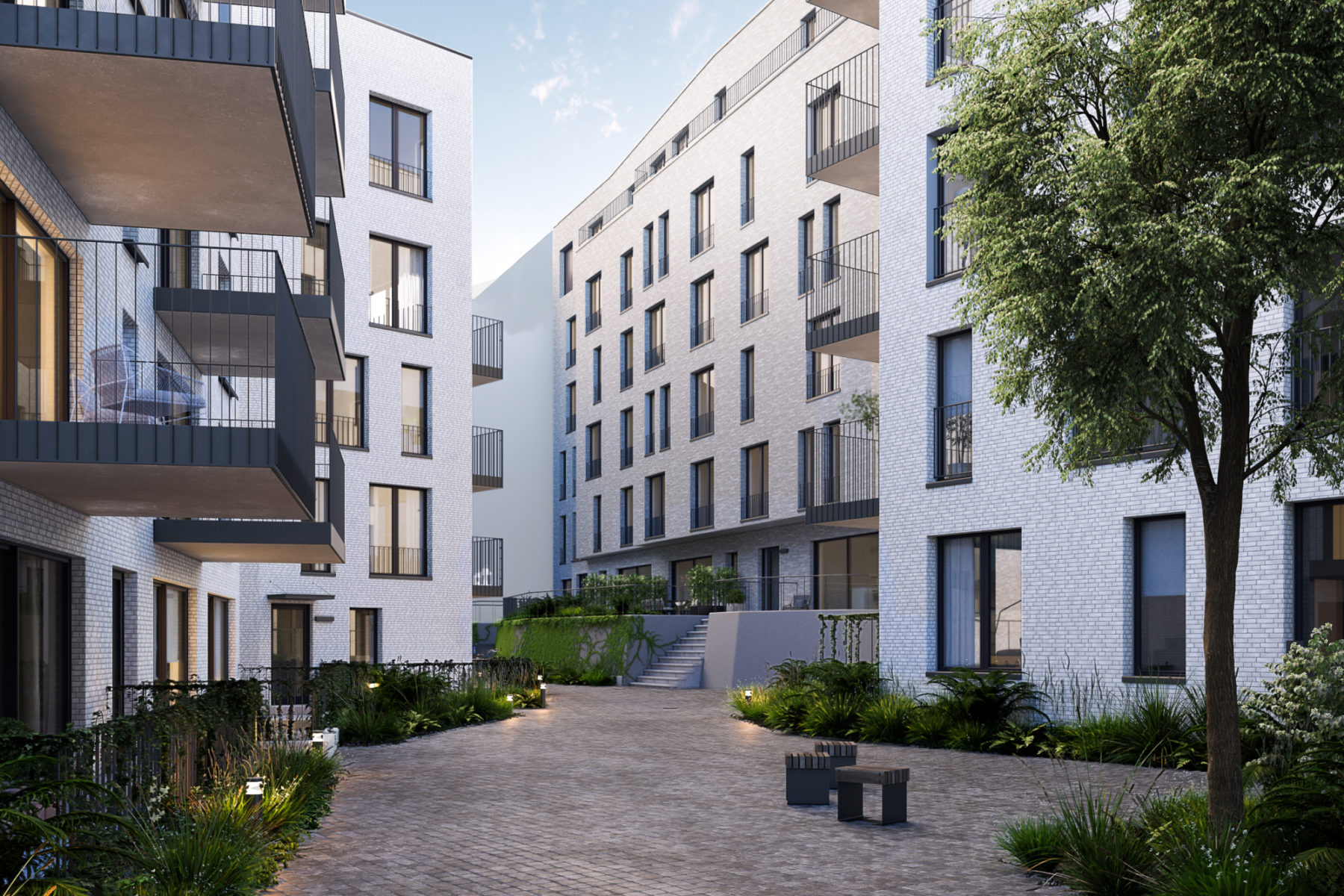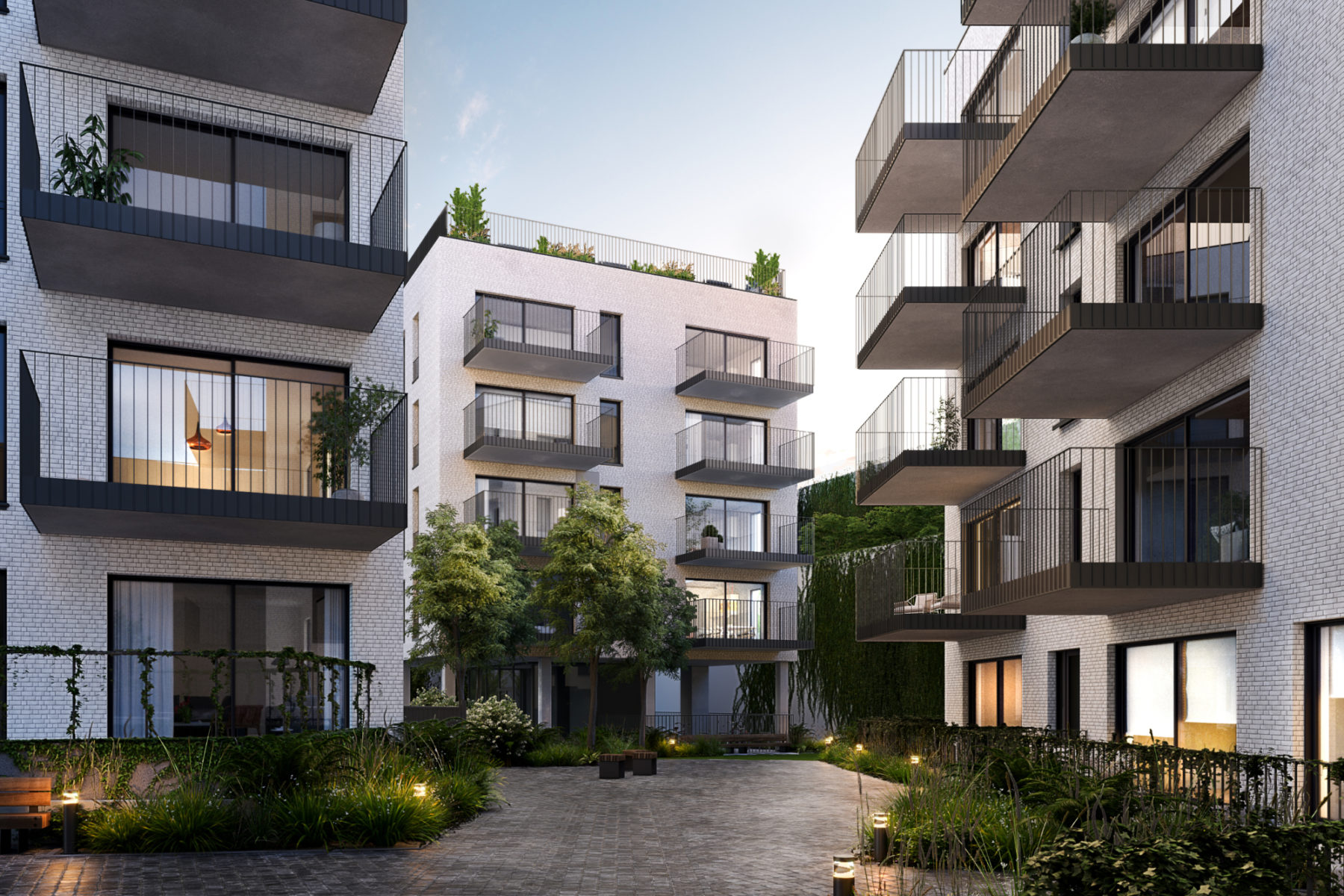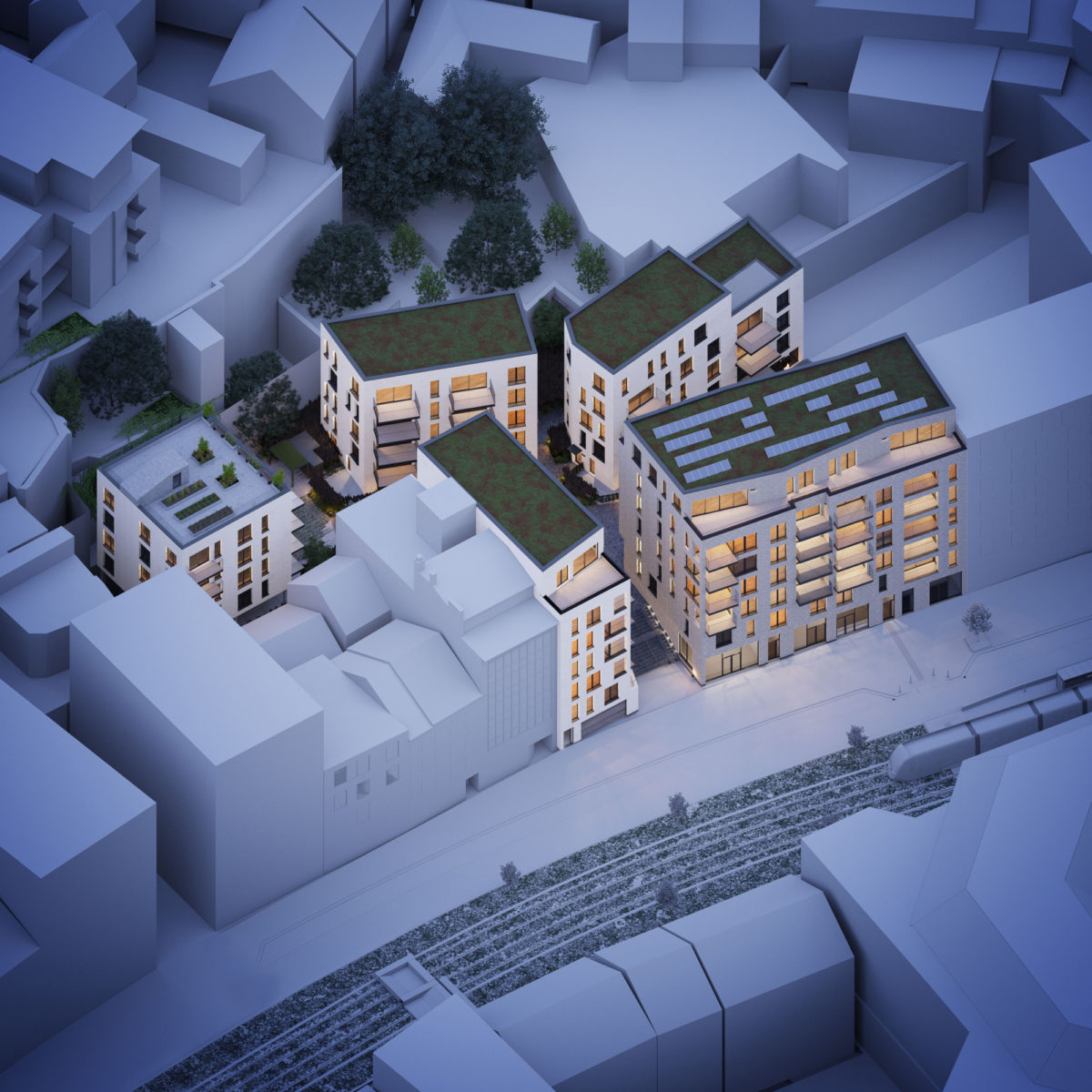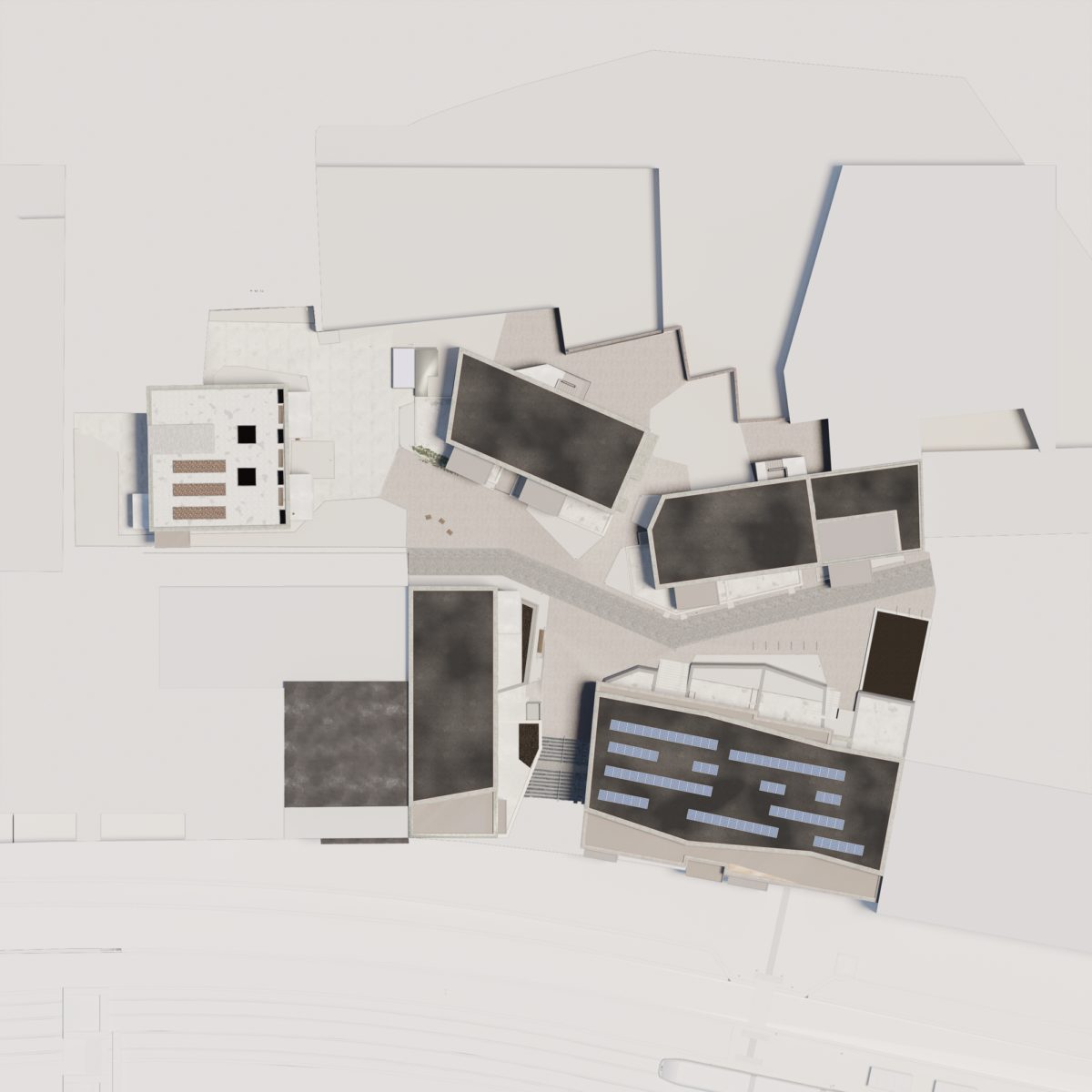 Team
Collaborations
Espace Trianon SA (Kairos + Galère)

Client

BAM Galère

General contractor
Contact
Interested in this project? Contact the project partner to get more information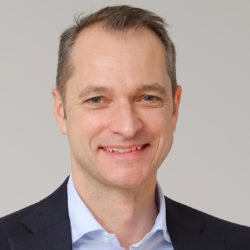 Didier Peremans
Architect - Partner