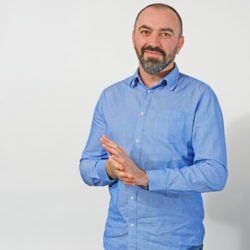 Biography
Erol is not afraid to tackle architectural puzzles of any kind. The more complex a problem is, the more it's appealing to him. No matter the phase he is working on, he goes through each project with a fine-tooth comb to polish it down to the smallest detail.
After a first experience acquired in an architectural firm in Tirana and then in urban planning management in Serbia, Erol joins the DDS+ teams in 2011. With a transversal experience and a great technical sensitivity, he handles each task with rigor and meticulousness.
His interest for complex problematics has lead him into several large projects and into the development of BIM within the office. A real team player, Erol does not hesitate to share his knowledge with his teammates, both in architecture and in the kicker.