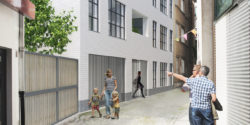 Project details
Located in the heart of downtown Brussels, near the Quai aux Briques and Rue de Flandre, the Pays de Liège project takes place in a lively neighborhood. Shops, restaurants, bars, etc. enliven the streets and alleys surrounding this new residential building, guaranteeing a dynamic and enriching environment for the new residents, day and night.
The residence offers 11 high quality apartments: 1 to 3 bedrooms, large living areas (both in the living rooms and in the units as a whole), private outdoor spaces, and quality finishes. These homes cohabit with a space for a professional, located on the first floor.
Located in a very narrow alley, the project takes into account the particularity of the land in terms of volume and location. The facade proposes an "industrial loft" style through raw materials in response to the building that faces it; clear bricks contrast with aluminum frames and black metal elements. Large windows with divisions, producing a particular pattern, open up this façade and reinforce its industrial character.
The exterior invites itself into the interior through an open central circulation as well as a shared roof terrace, partly vegetated, with a wooden esplanade. A private garden, belonging to the first floor apartment, greenens the views from the apartments to the rear of the building.
Technical information
Location

Brussels, Belgium

Typology

Residential

Client

BILT

Size

1.350 m²

Status

Under construction

Timing

2020—2023

Expertises

New construction
Download technical sheet
Images
© DDS+

1/2

2/2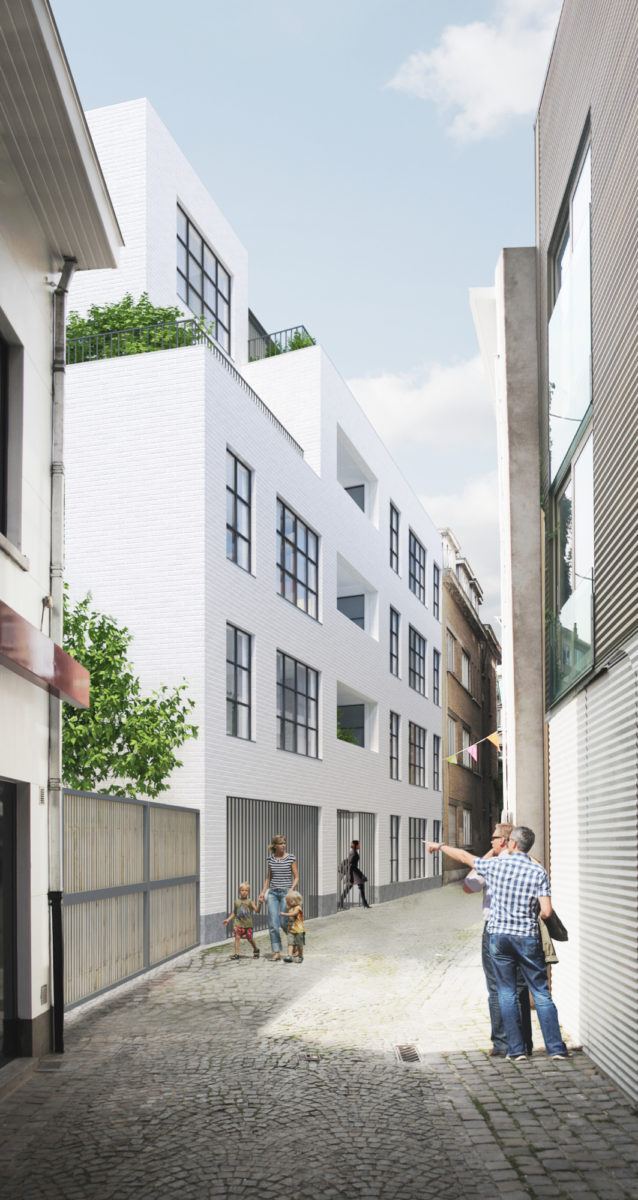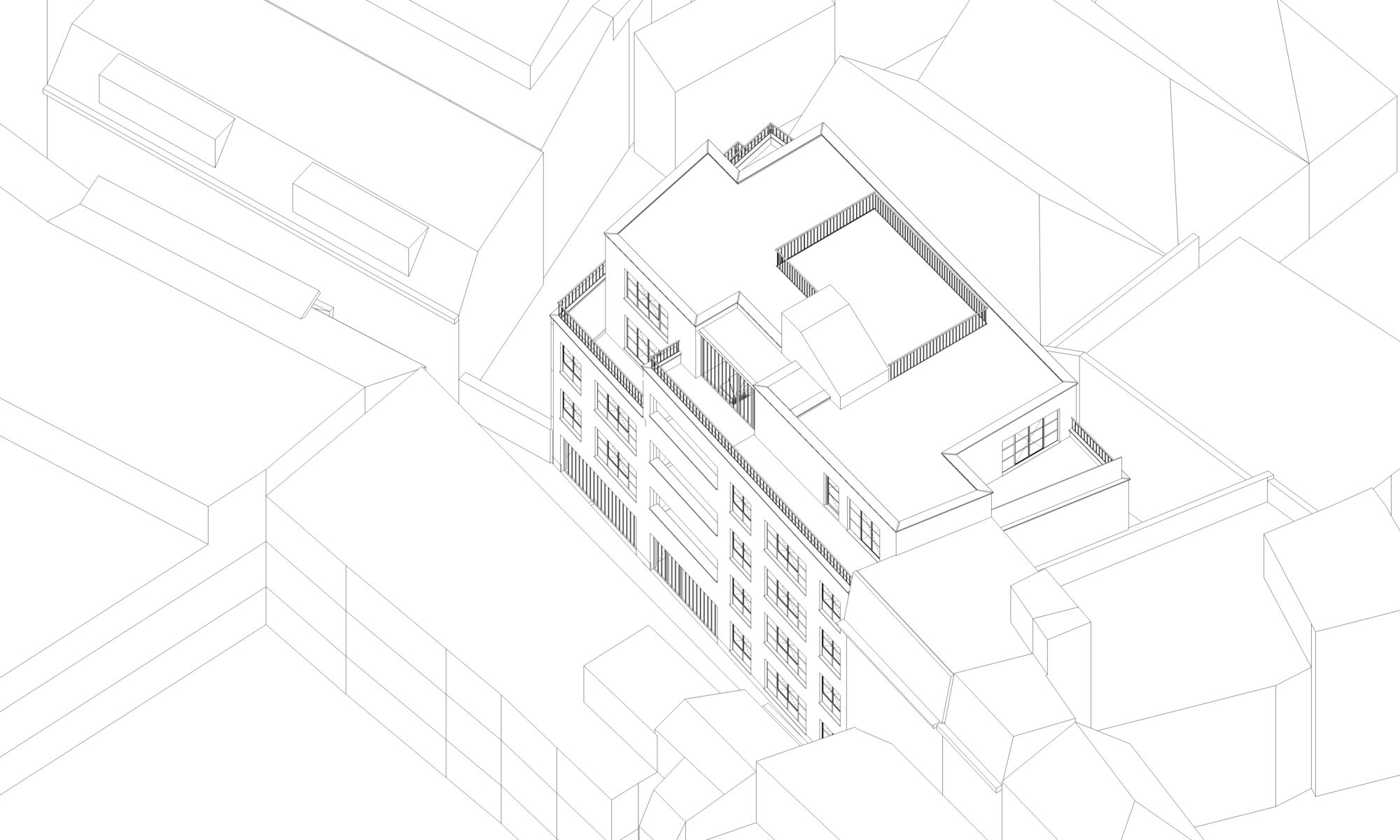 Contact
Interested in this project? Contact the project partner to get more information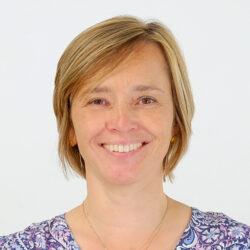 Bulle Leroy
Architect - Partner