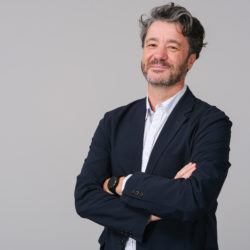 Biography
After more than two decades as an architect working for private clients and helping them to realise their wildest dreams, Nicolas joined the DDS+ team in early 2018 to devote himself to the implementation of larger projects.
Preferring challenges to technical problems, Nicolas' humane and reasoned approach to the world of construction allows him to apply the motto that he lives by every day: observe, associate, express.
While the scale of the projects he is currently tackling is very different, he is driven by the same enthusiasm and desire to satisfy the end user.
A music lover and golf enthusiast, he enjoys travelling to discover beautiful journeys and new locations.
Projects

Nicolas worked on