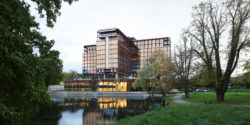 Project details
Wrapped by a lush beech forest of 11 hectares and surrounded by water ponds, Royale Belge sits on boulevard du Souverain like a contemporary castle. Owed to architects René Stapels and Pierre Dufau, this building is a bold and daring example of the 60's luxurious corporate architecture. Its unique setting, transparent glass base, cross-shaped tower, Corten structure and bronze-colored glass façades have made Royale Belge a true landmark in Brussels' architectural landscape and contributed in landing the site on the Safeguarding List in 2019.
Initially designed as Royale Belge's insurance company headquarters, the 40 000 m2 building is up for a new challenge today: to meet contemporary requirements without losing its heritage value. Following a design competition won by Caruso St John Architects and Bovenbouw Architectuur's joint efforts, Brussels' Capital Region granted the owners (Souverain 25 consortium) a permit to renovate the building all while preserving its essence and identity.
Offering a restaurant, a coworking space, a hotel, an auditorium, a health center and offices, the mixed programme supports the building's reintegration into Brussels' urban life and fabric. In order to facilitate access and usability, a new vertical hall is created at the junction of the shared spaces from the ground floor to level 2. Mirroring the auditorium in shape and proportion, this new circulation nucleus brings light into a dark part of the building and binds together the glass base (0 and +1) with the cross-shaped tower (+2 to +10). An opportunity to breathe life back into the site, the project rehabilitates the building and improves its energy performance through specific and thoughtful interventions.
Imagined and designed by Caruso St John Architects and Bovenbouw Architectuur, the new Royale Belge is being executed and delivered in collaboration with DDS+.
Technical information
Location

Brussels (Watermael-Boitsfort), Belgium

Typology

Office, Hospitality, Mixed-use

Client

Souverain 25 NV

Size

41.500 m²

Status

Completed

Timing

2023

Expertises

Renovation, Conversion
Download technical sheet
Images
© CORES

1/50

© Benjamin Wells / Caruso St John

2/50

© Filip Dujardin

3/50

© Filip Dujardin

4/50

© Filip Dujardin

5/50

© Filip Dujardin

6/50

© Filip Dujardin

7/50

© Filip Dujardin

8/50

© Filip Dujardin

9/50

© Filip Dujardin

10/50

© Filip Dujardin

11/50

© Filip Dujardin

12/50

© Filip Dujardin

13/50

© Filip Dujardin

14/50

© Filip Dujardin

15/50

© Filip Dujardin

16/50

© Filip Dujardin

17/50

© Filip Dujardin

18/50

© Filip Dujardin

19/50

© Benjamin Wells / Caruso St John

20/50

© Benjamin Wells / Caruso St John

21/50

© Benjamin Wells / Caruso St John

22/50

© Benjamin Wells / Caruso St John

23/50

© Benjamin Wells / Caruso St John

24/50

© Benjamin Wells / Caruso St John

25/50

© Benjamin Wells / Caruso St John

26/50

© Benjamin Wells / Caruso St John

27/50

© Benjamin Wells / Caruso St John

28/50

© Benjamin Wells / Caruso St John

29/50

© Benjamin Wells / Caruso St John

30/50

© Benjamin Wells / Caruso St John

31/50

© Benjamin Wells / Caruso St John

32/50

© Benjamin Wells / Caruso St John

33/50

© Benjamin Wells / Caruso St John

34/50

© Benjamin Wells / Caruso St John

35/50

© Benjamin Wells / Caruso St John

36/50

© Benjamin Wells / Caruso St John

37/50

© Benjamin Wells / Caruso St John

38/50

© Benjamin Wells / Caruso St John

39/50

Existing building © Mireille Roobaert

40/50

Existing building © Mireille Roobaert

41/50

Existing building © Mireille Roobaert

42/50

Existing building © Mireille Roobaert

43/50

Existing building © Mireille Roobaert

44/50

Existing building © Mireille Roobaert

45/50

Ground floor / Reception hall, Restaurant, Office and circulation

46/50

Level +1 / Office, Wellness and Atrium

47/50

Level +2 / Hotel lobby, Sports club

48/50

Level +4 / Hotel

49/50

Level +7 / Office

50/50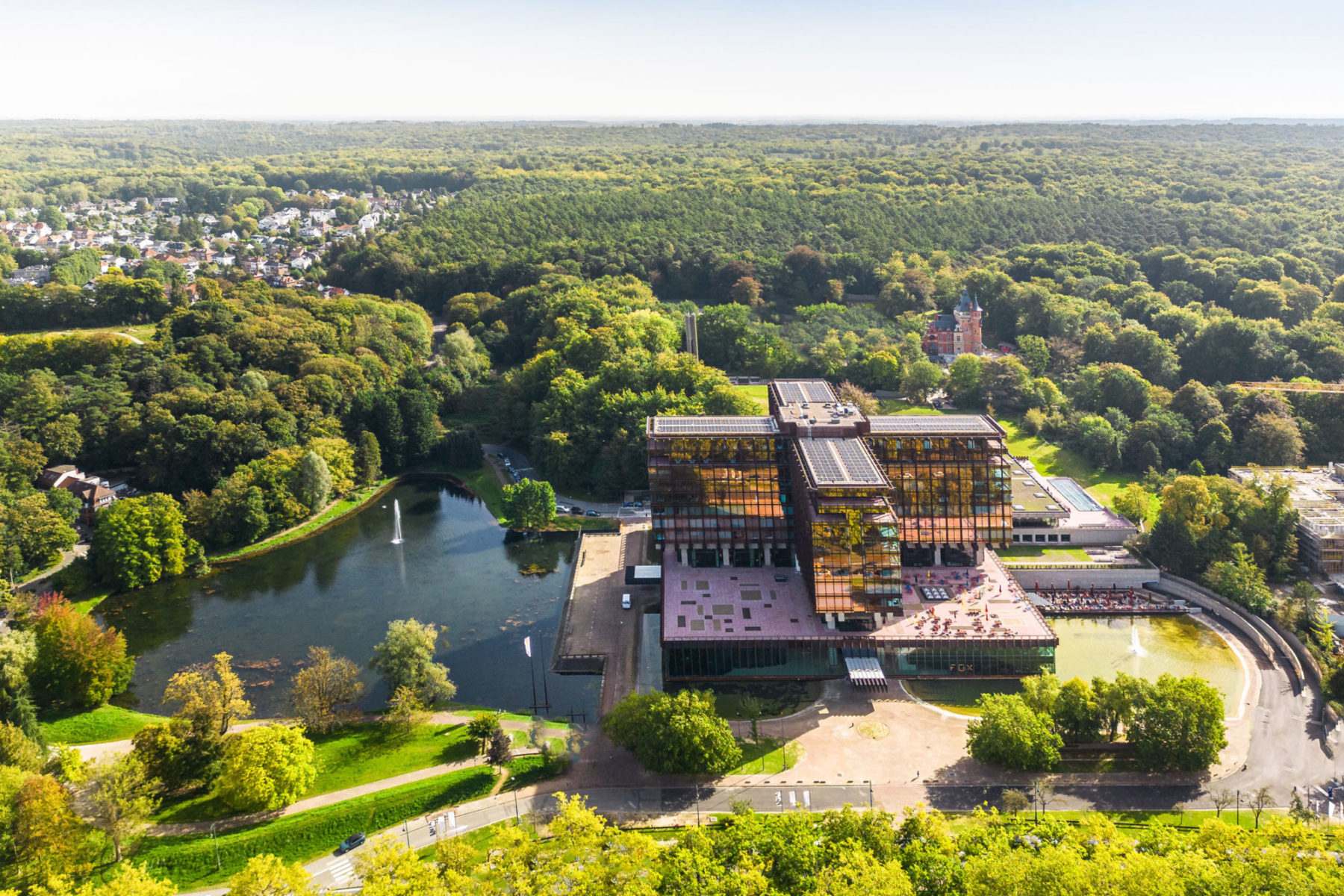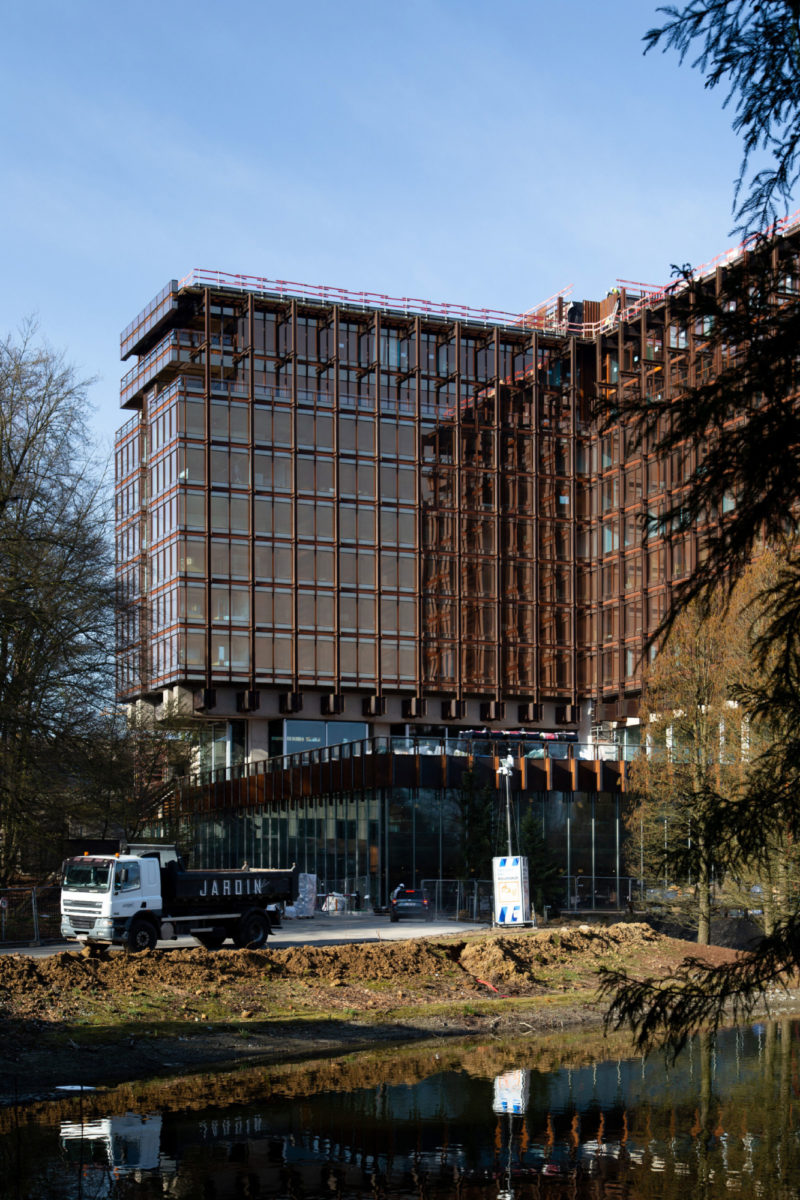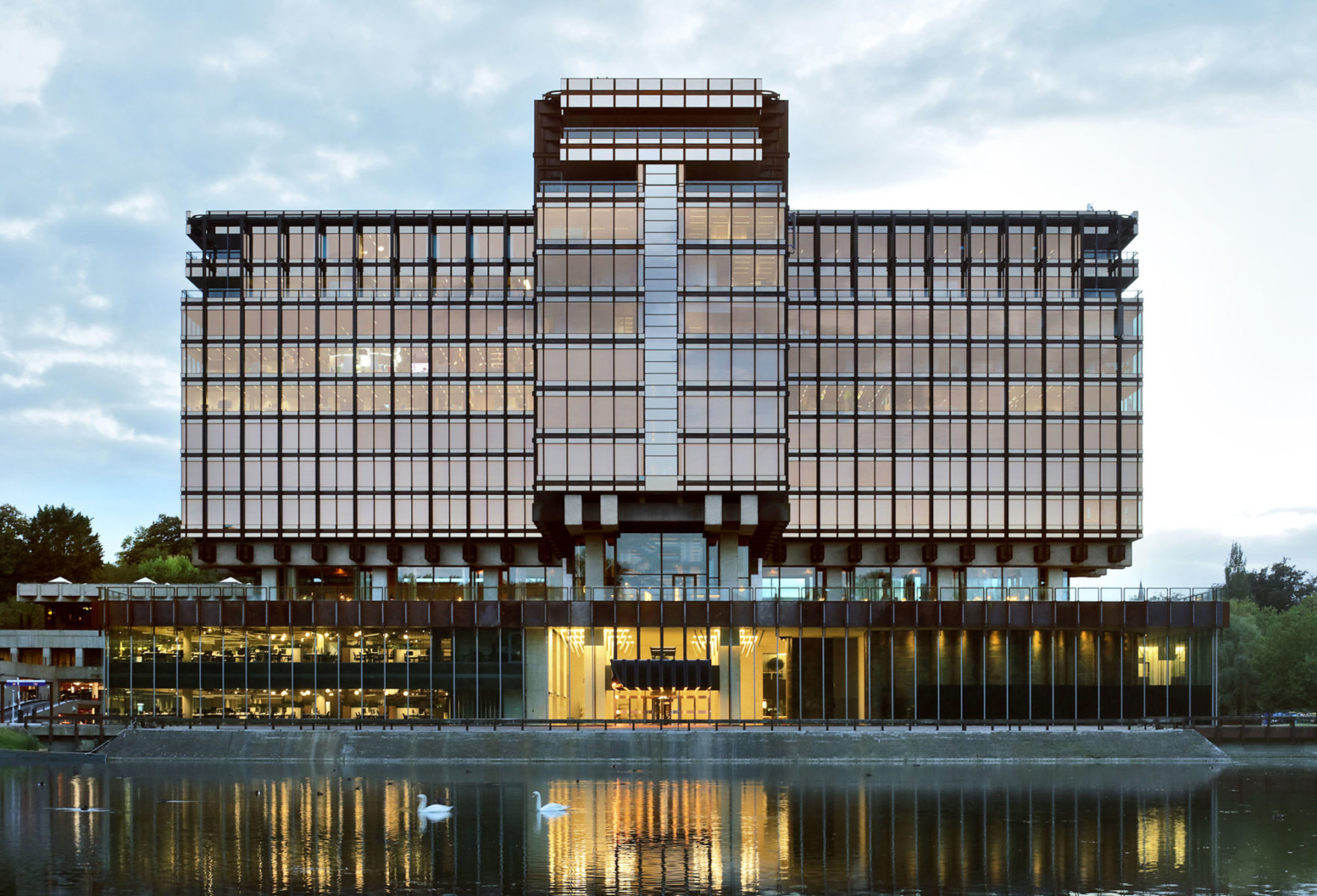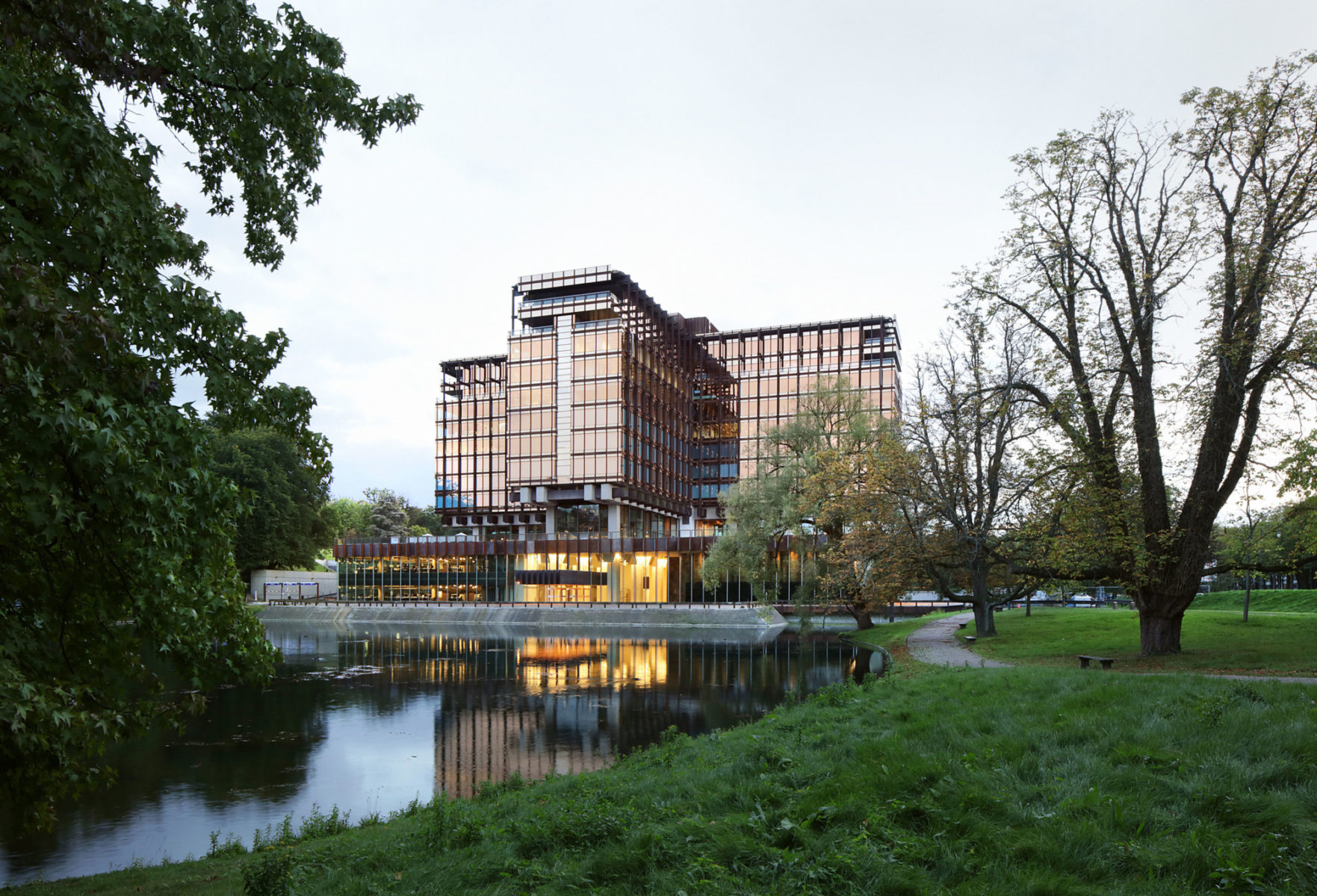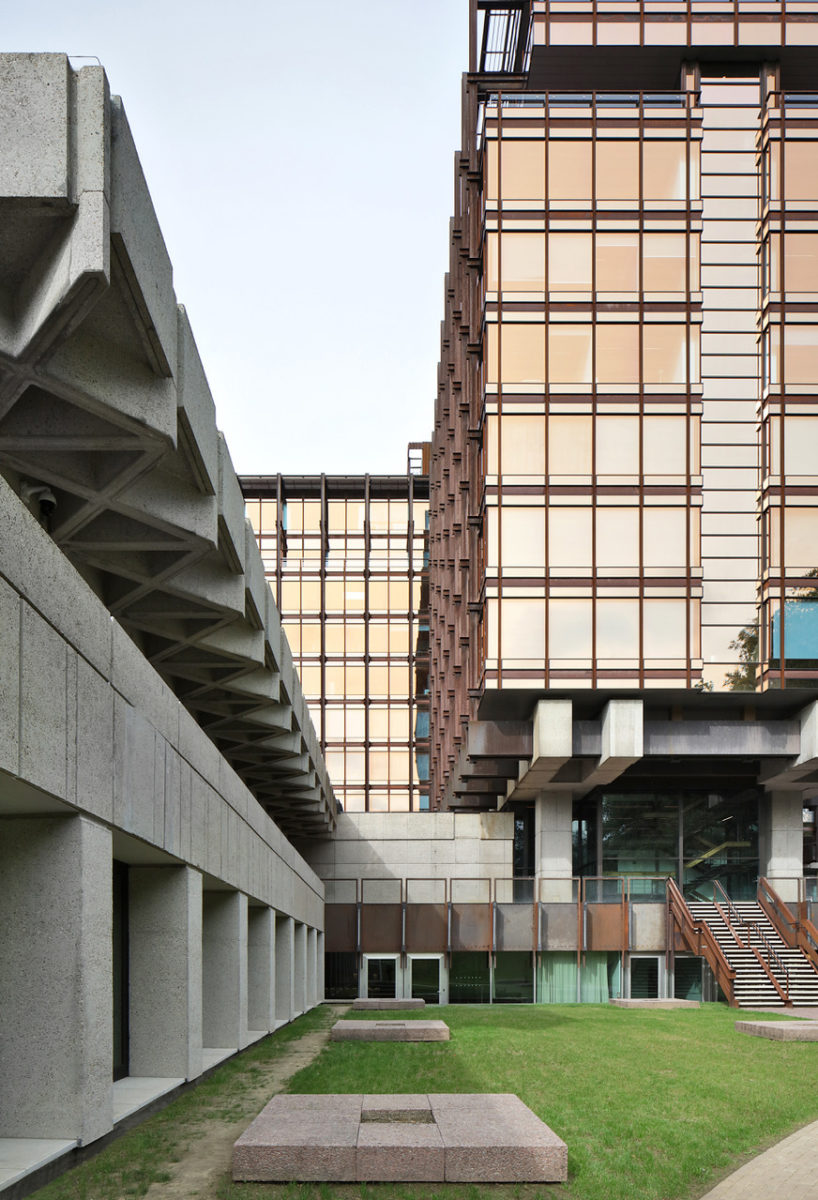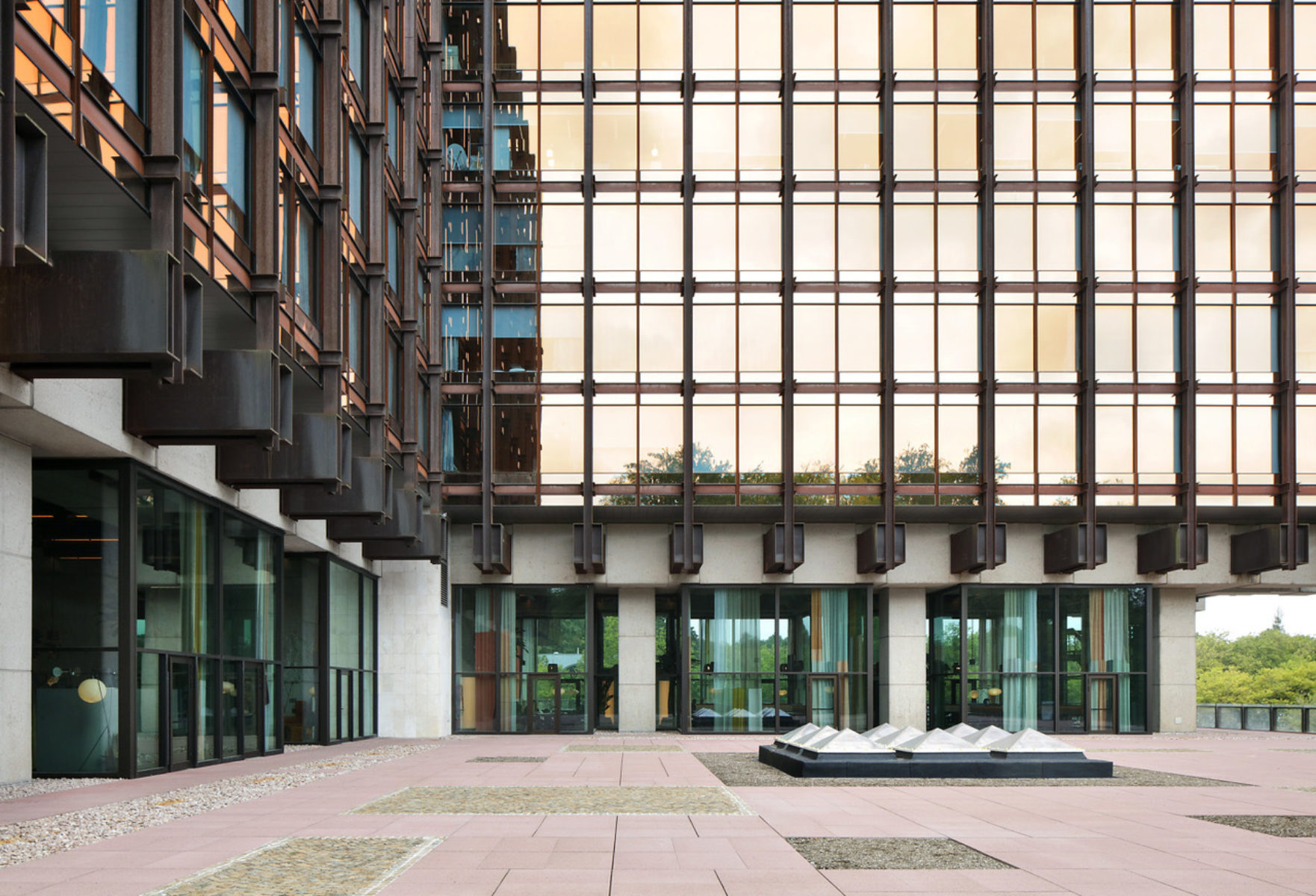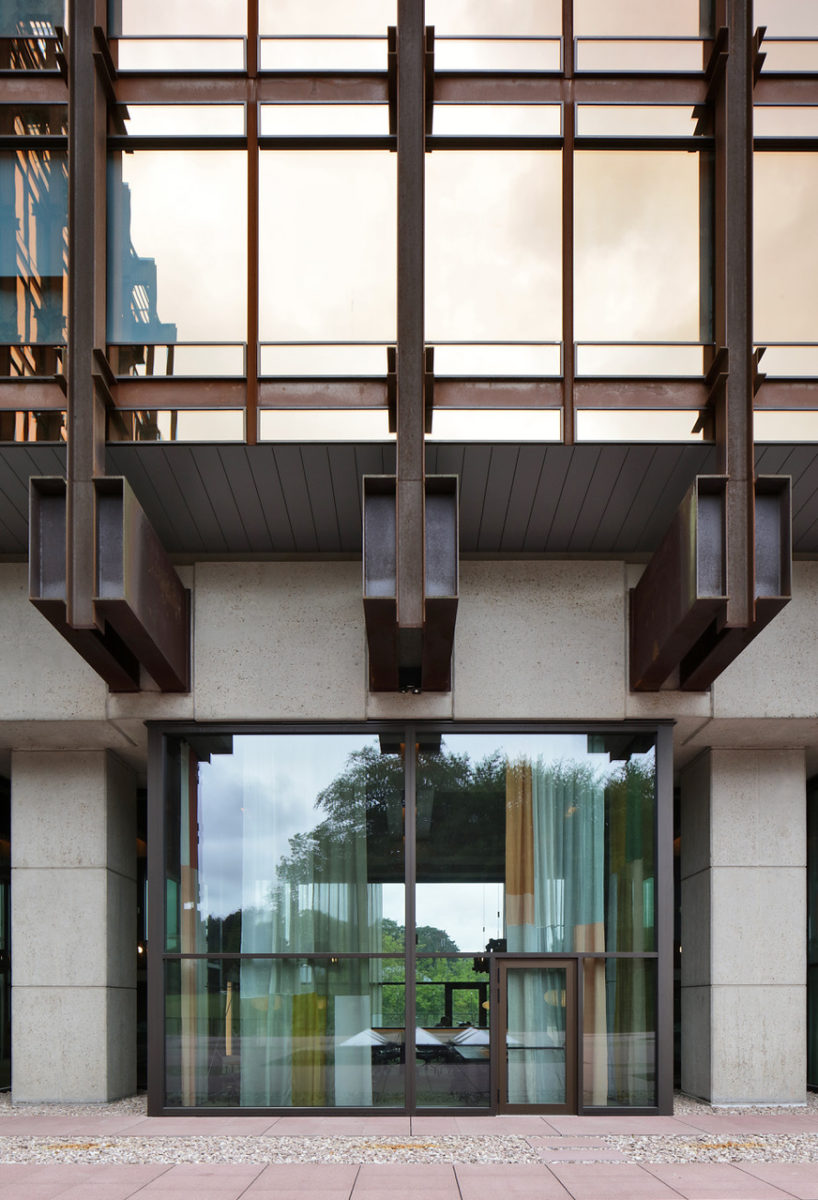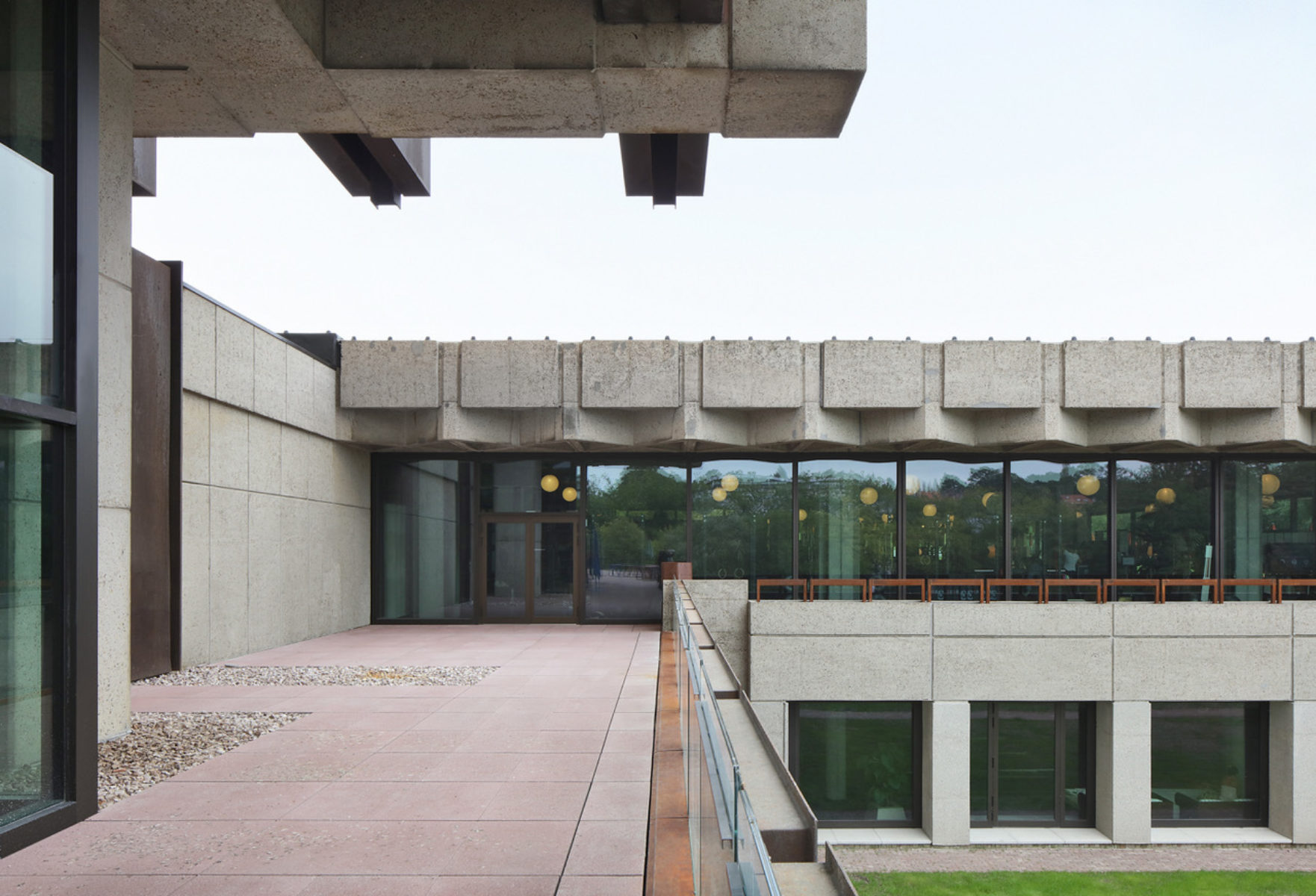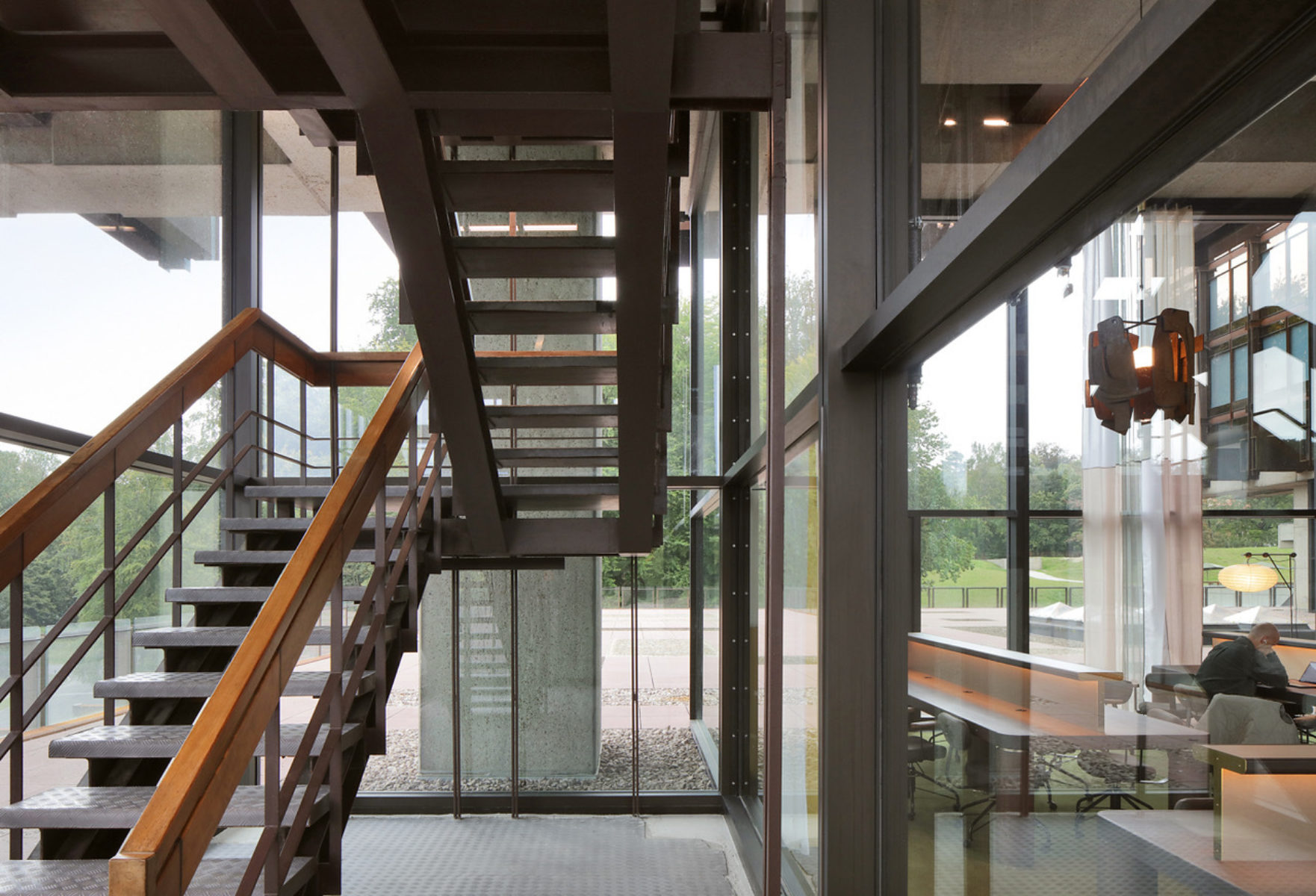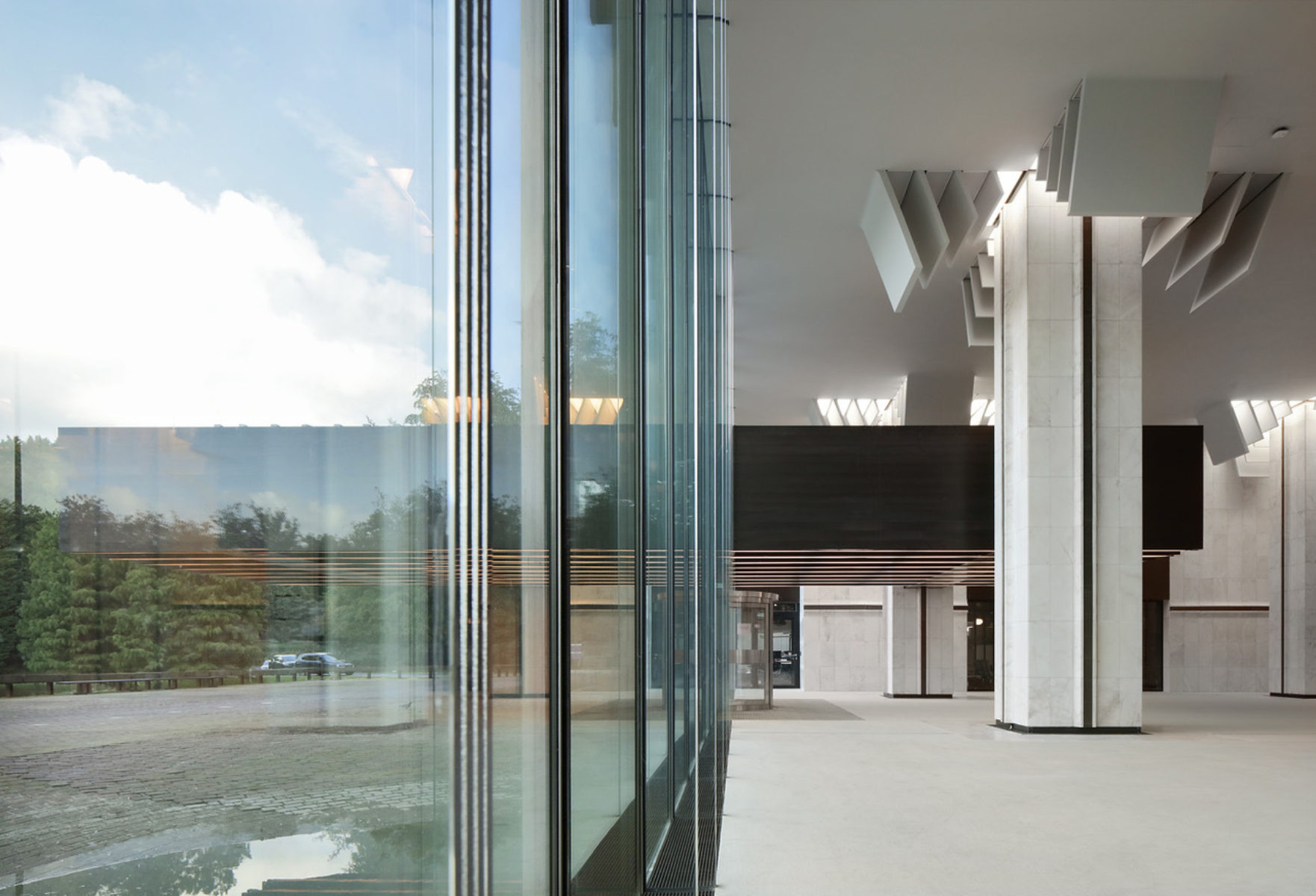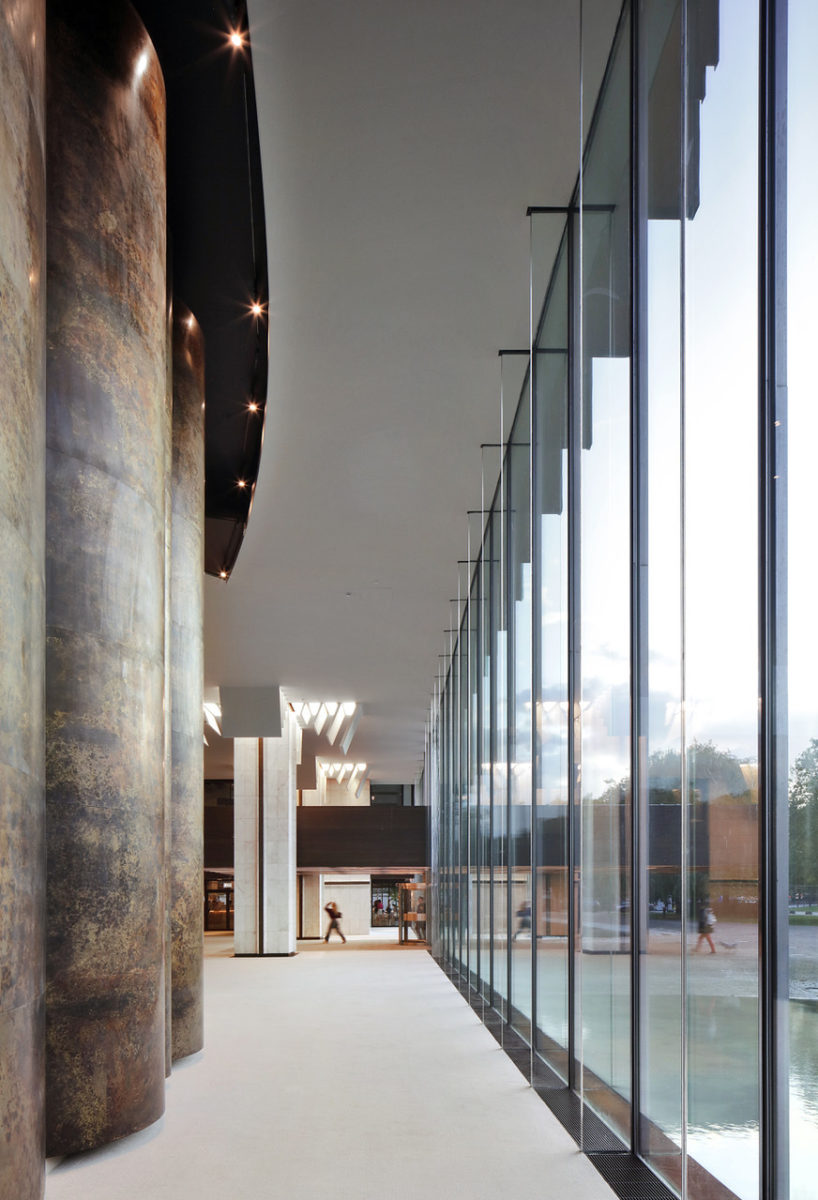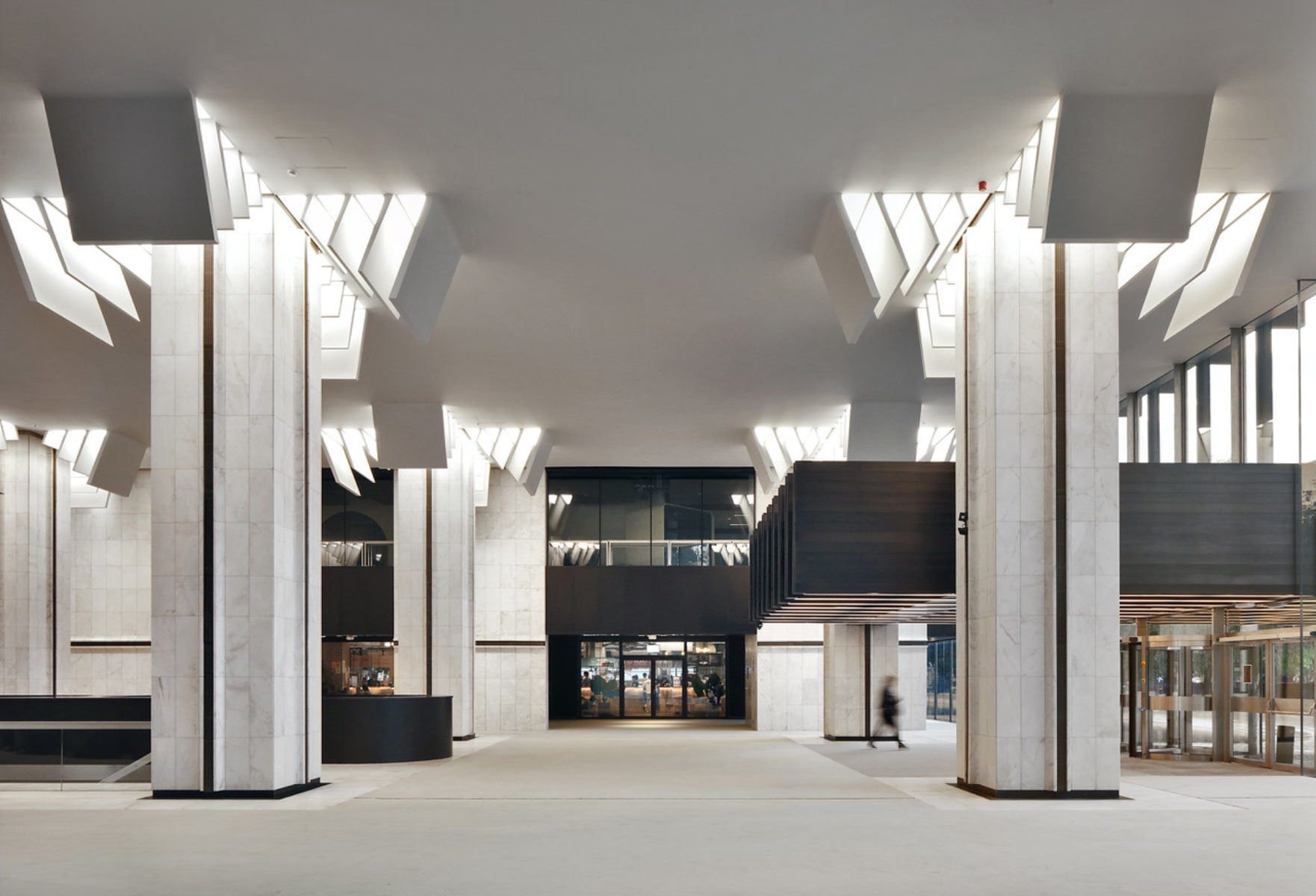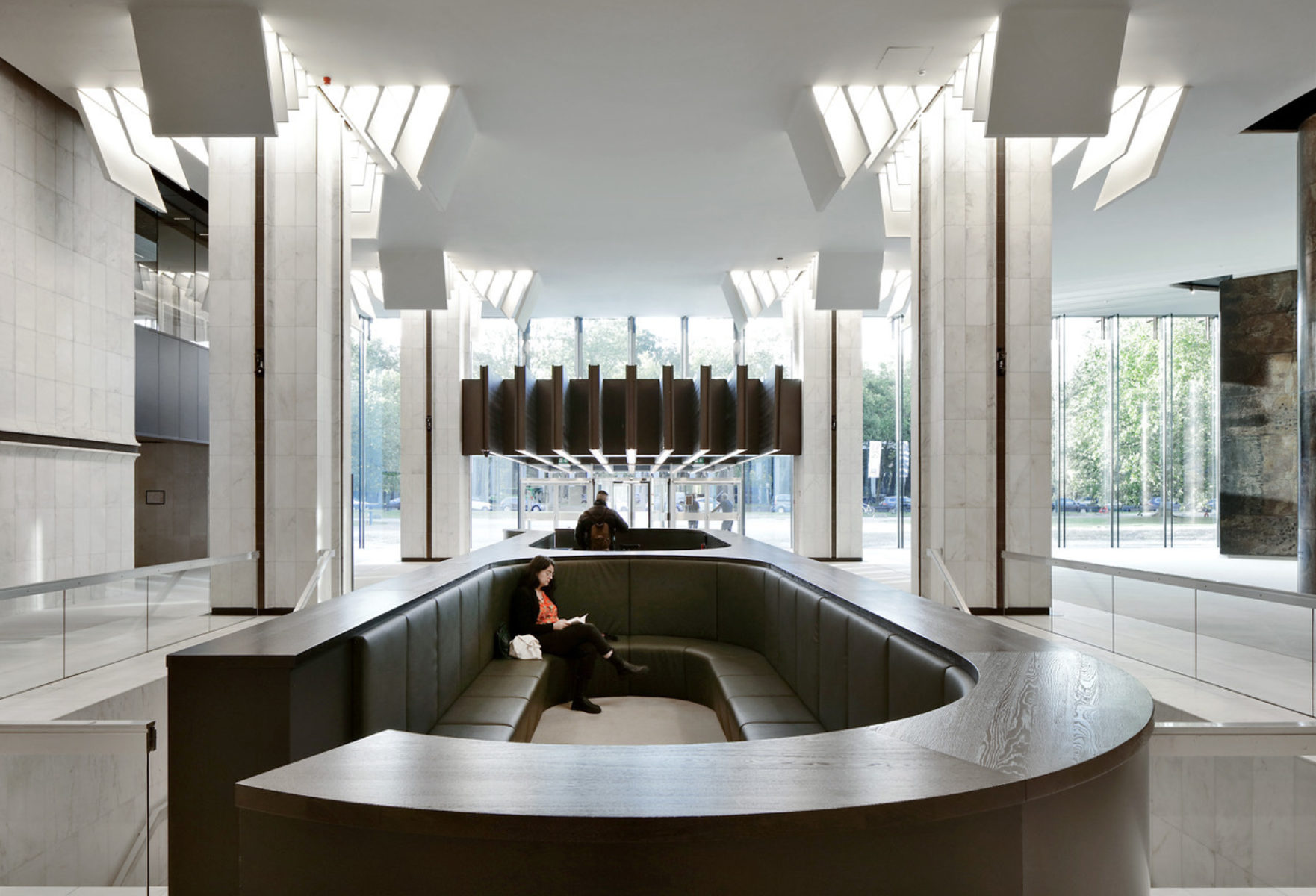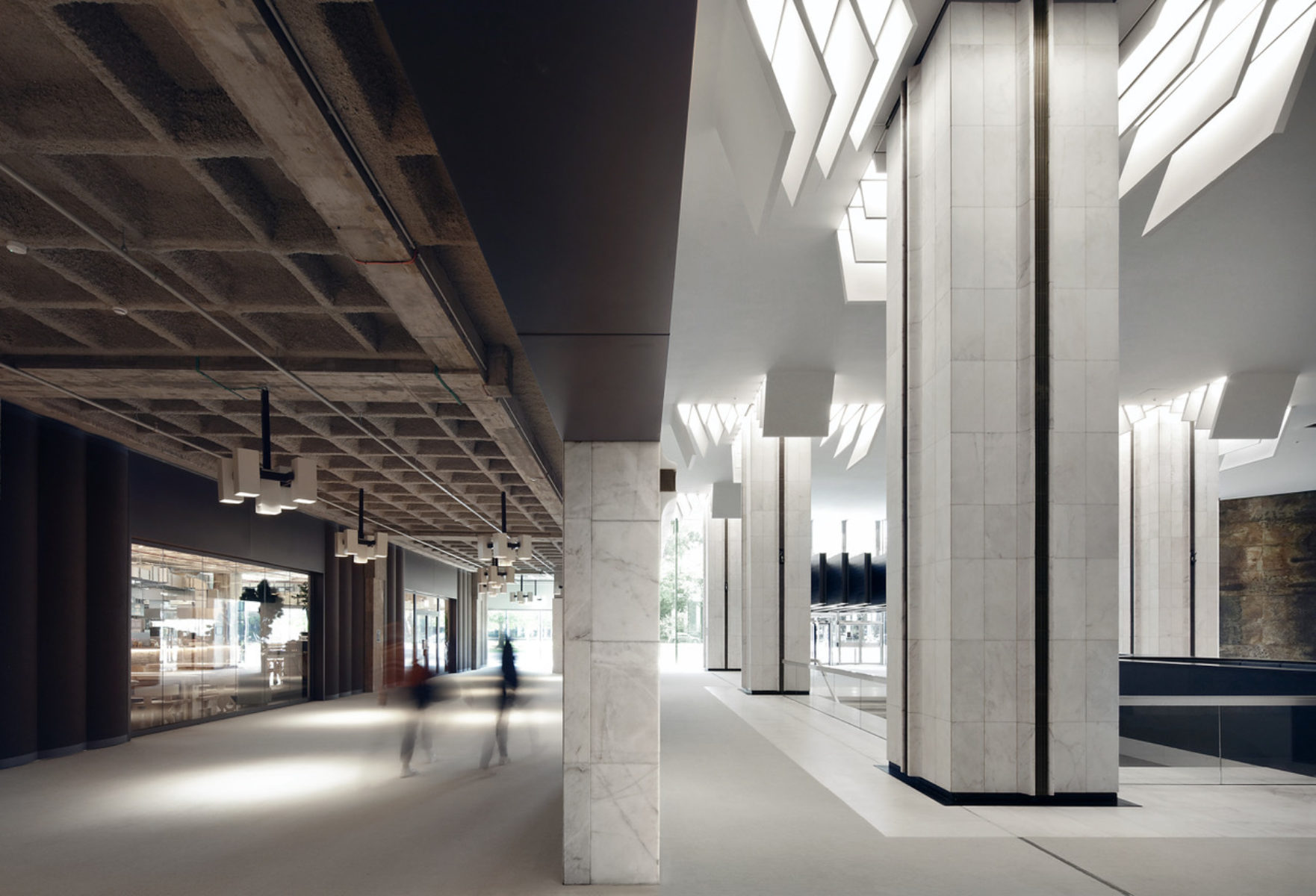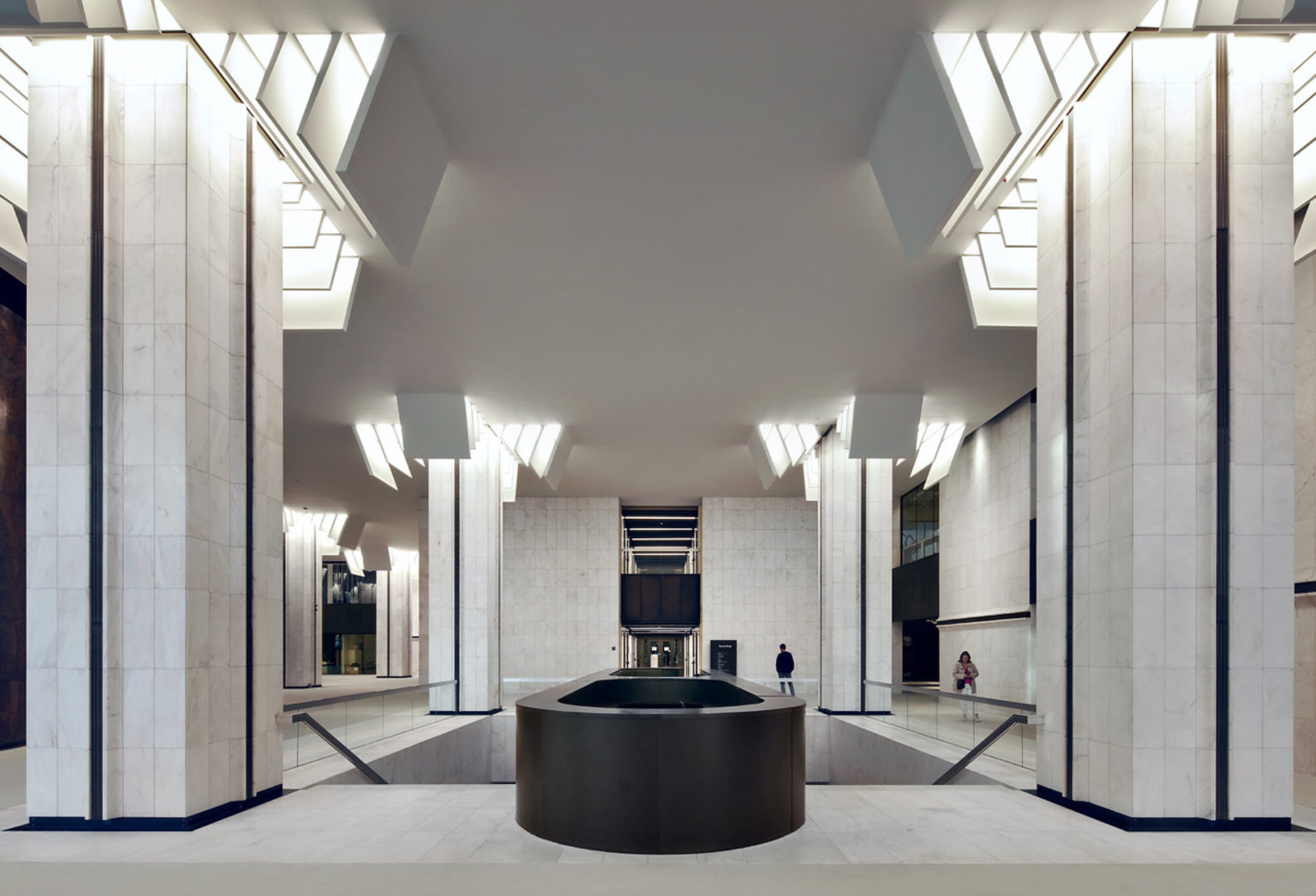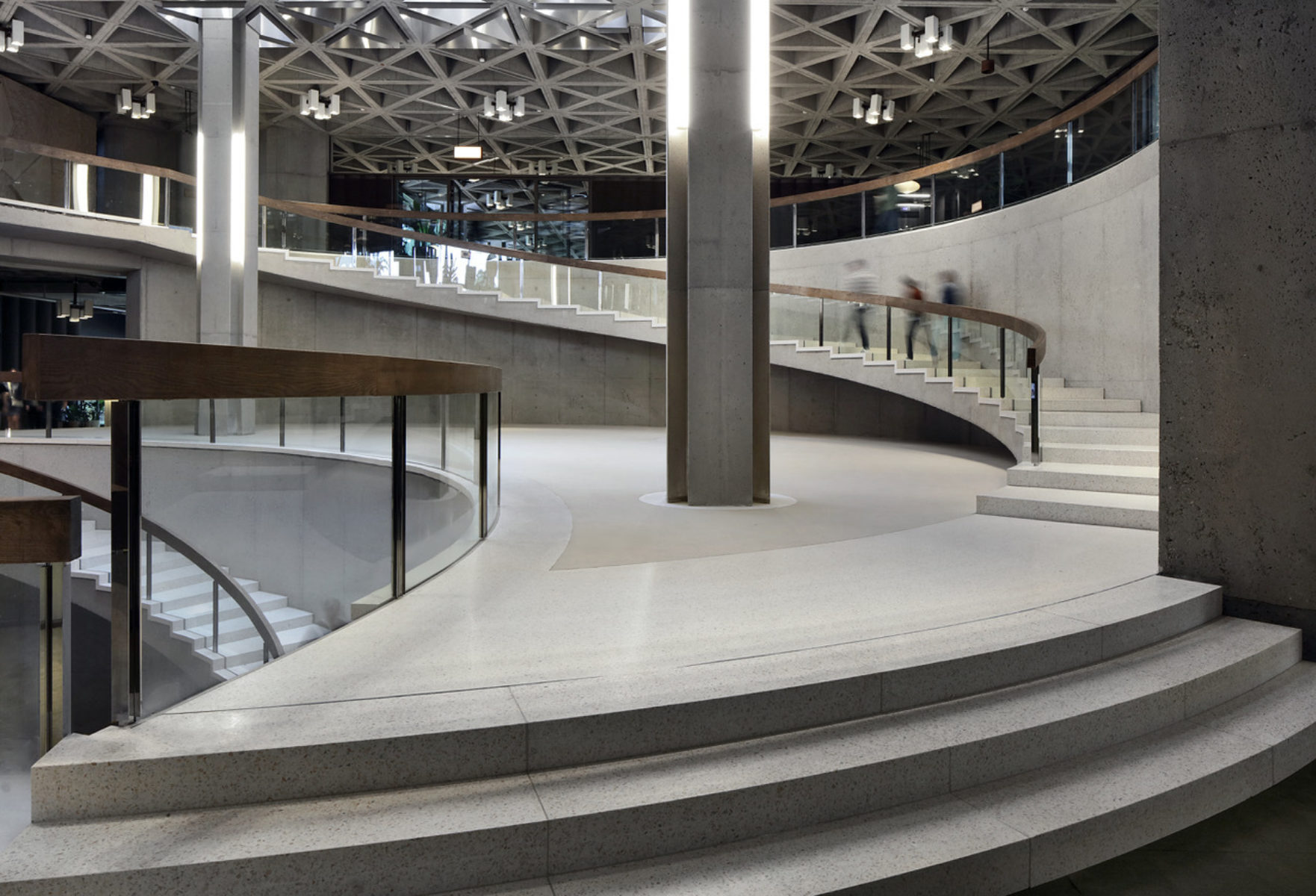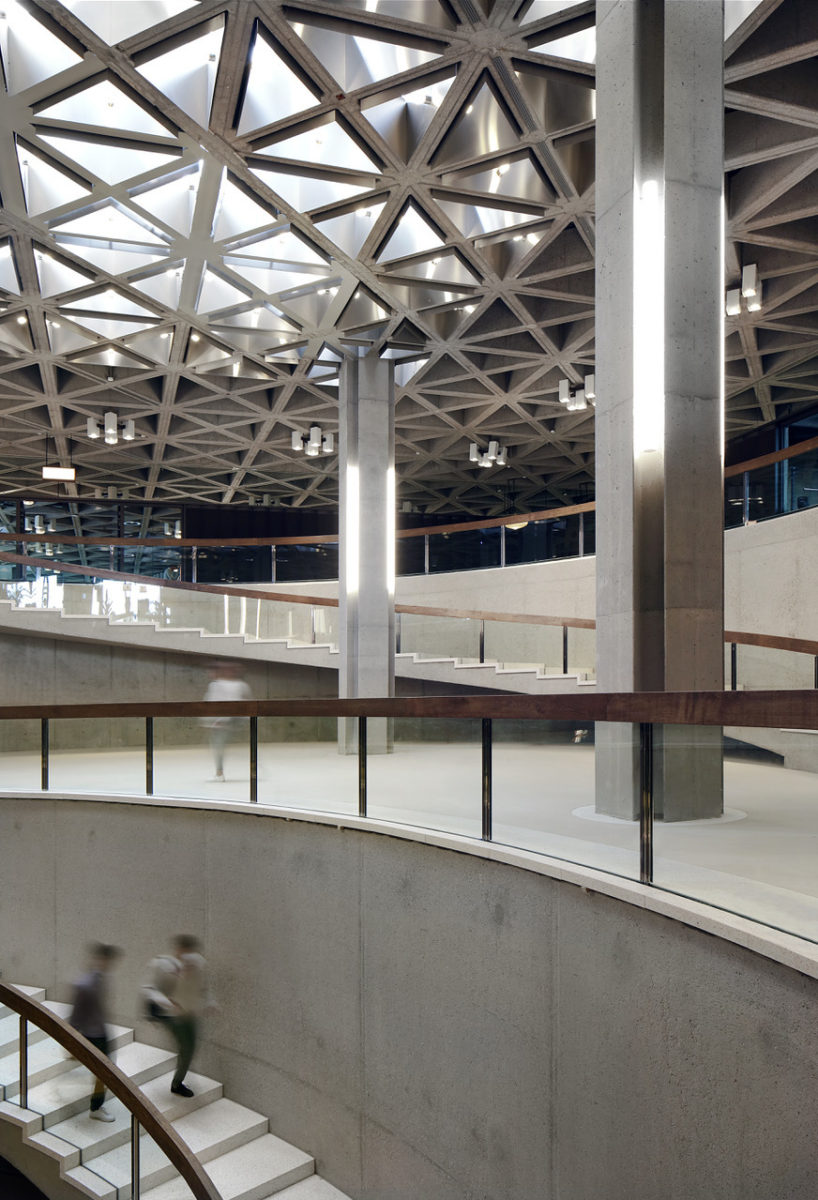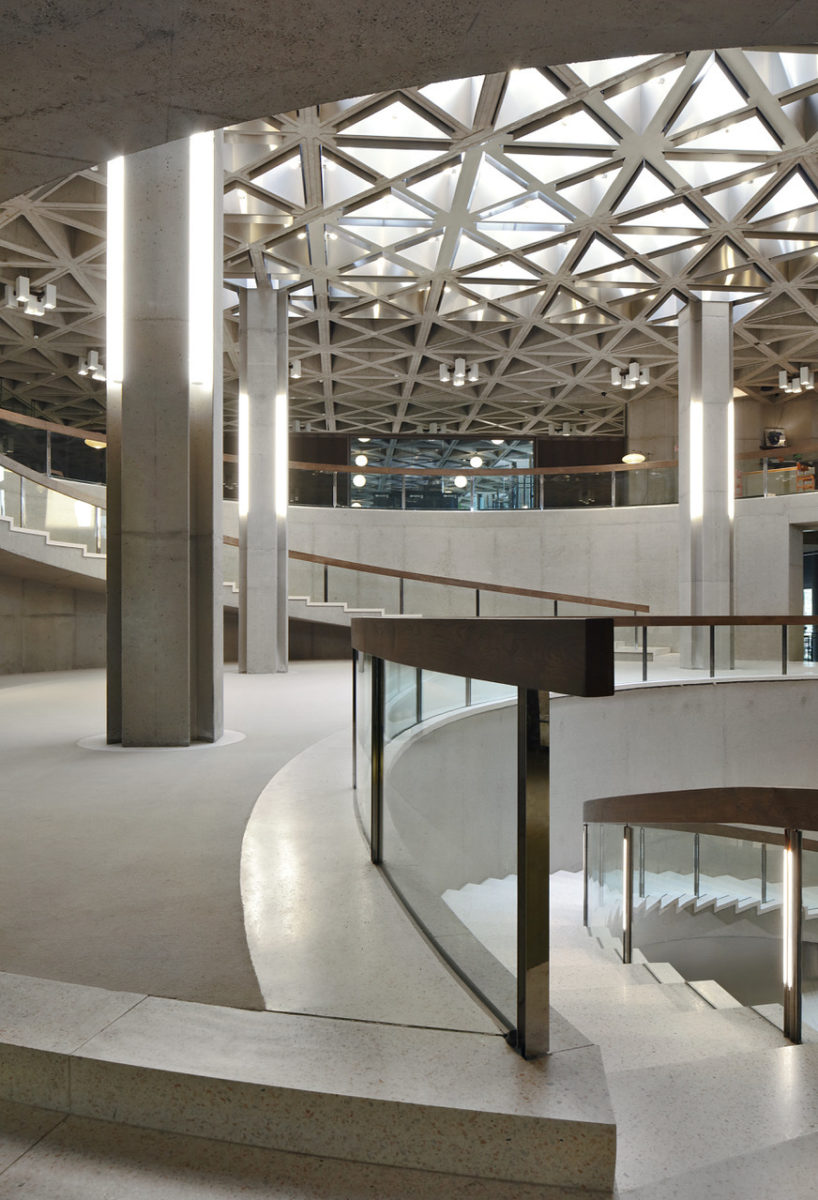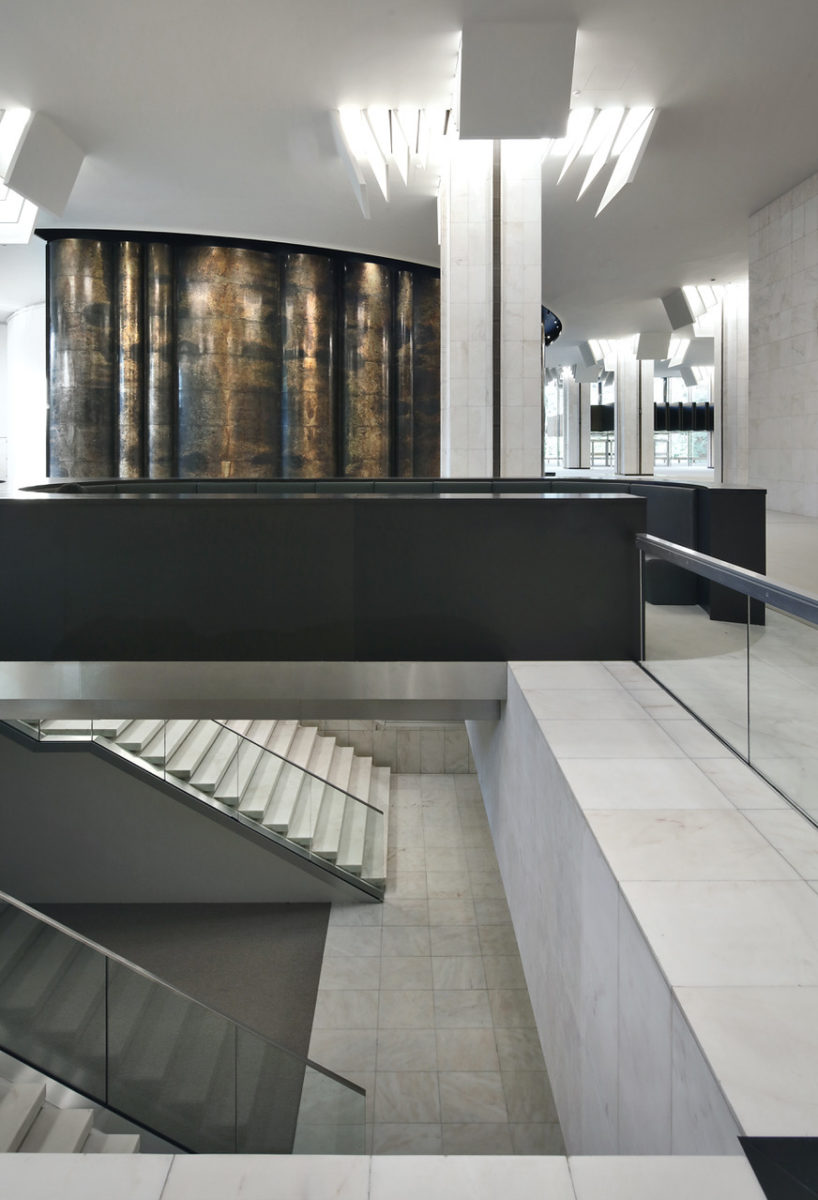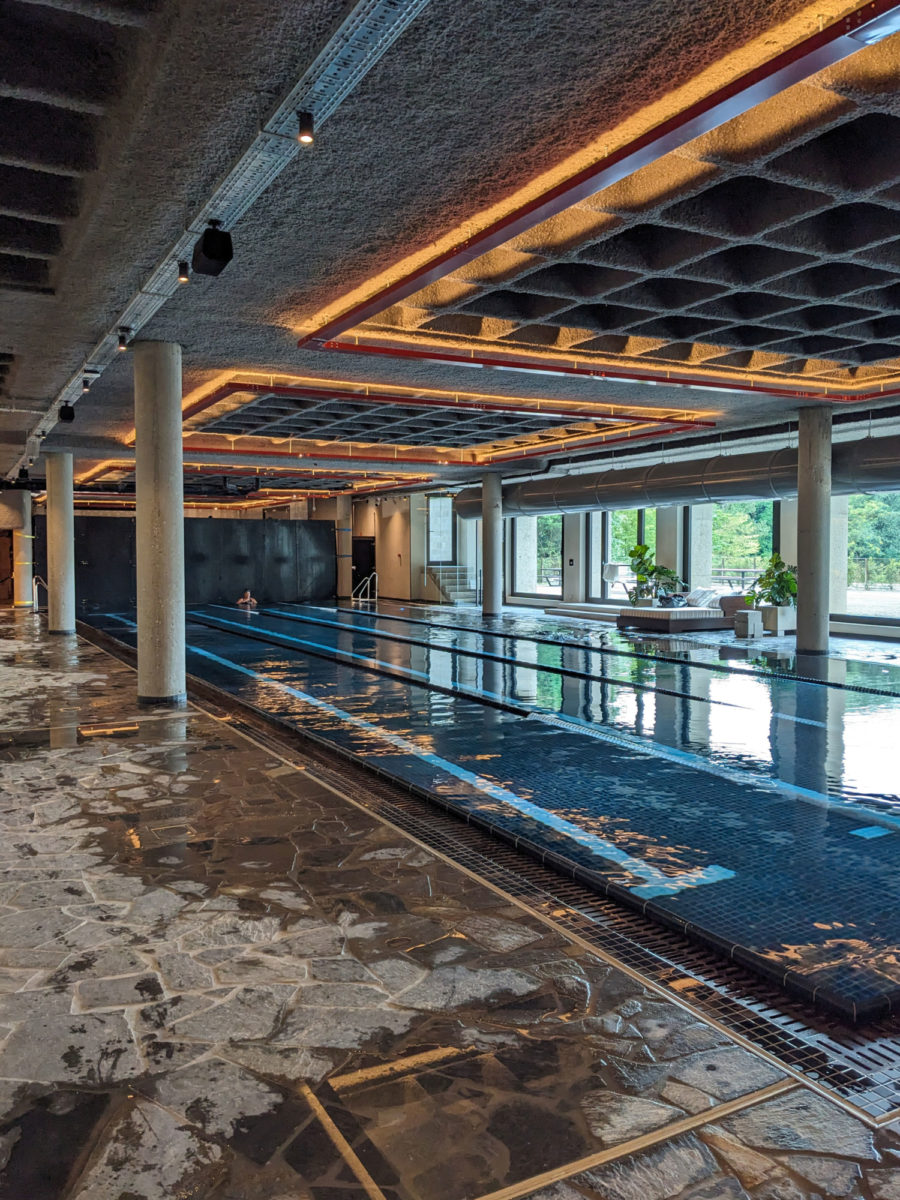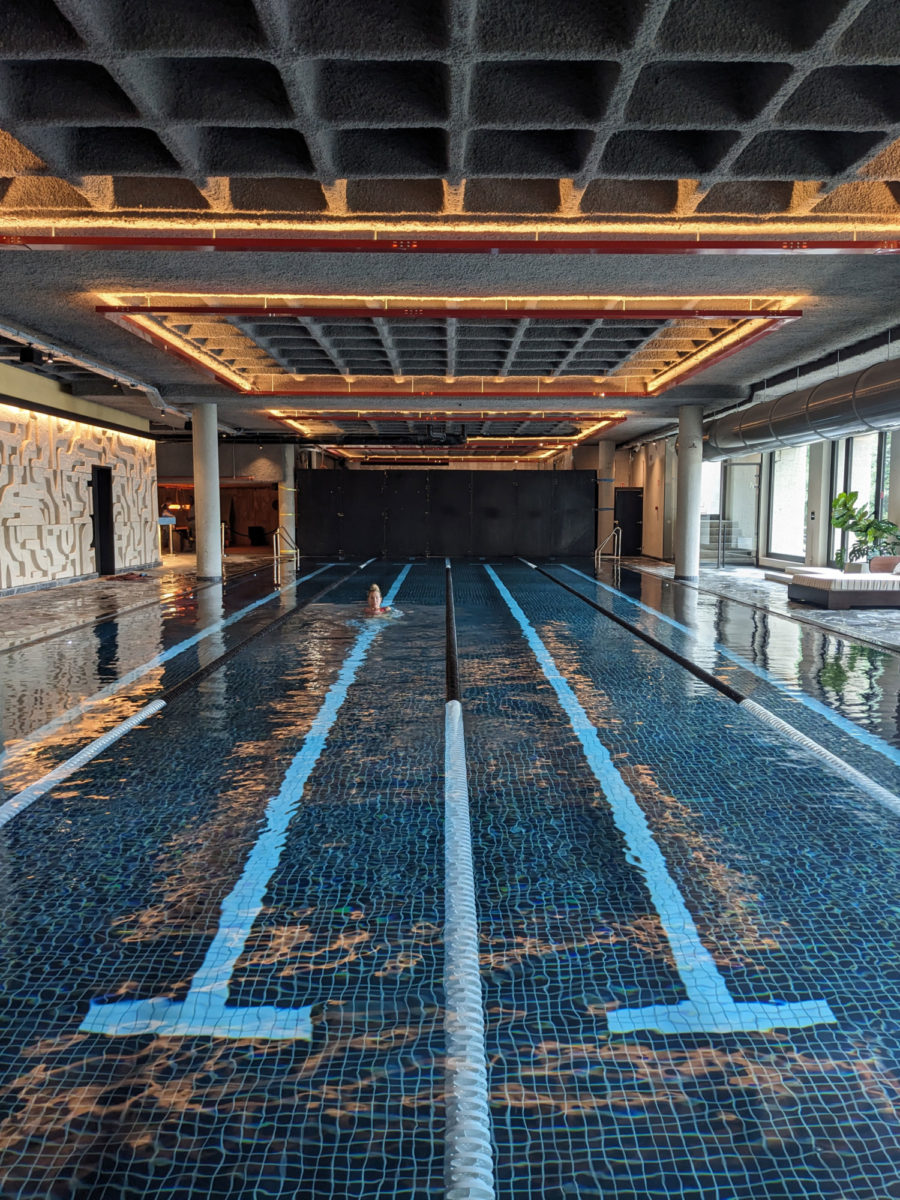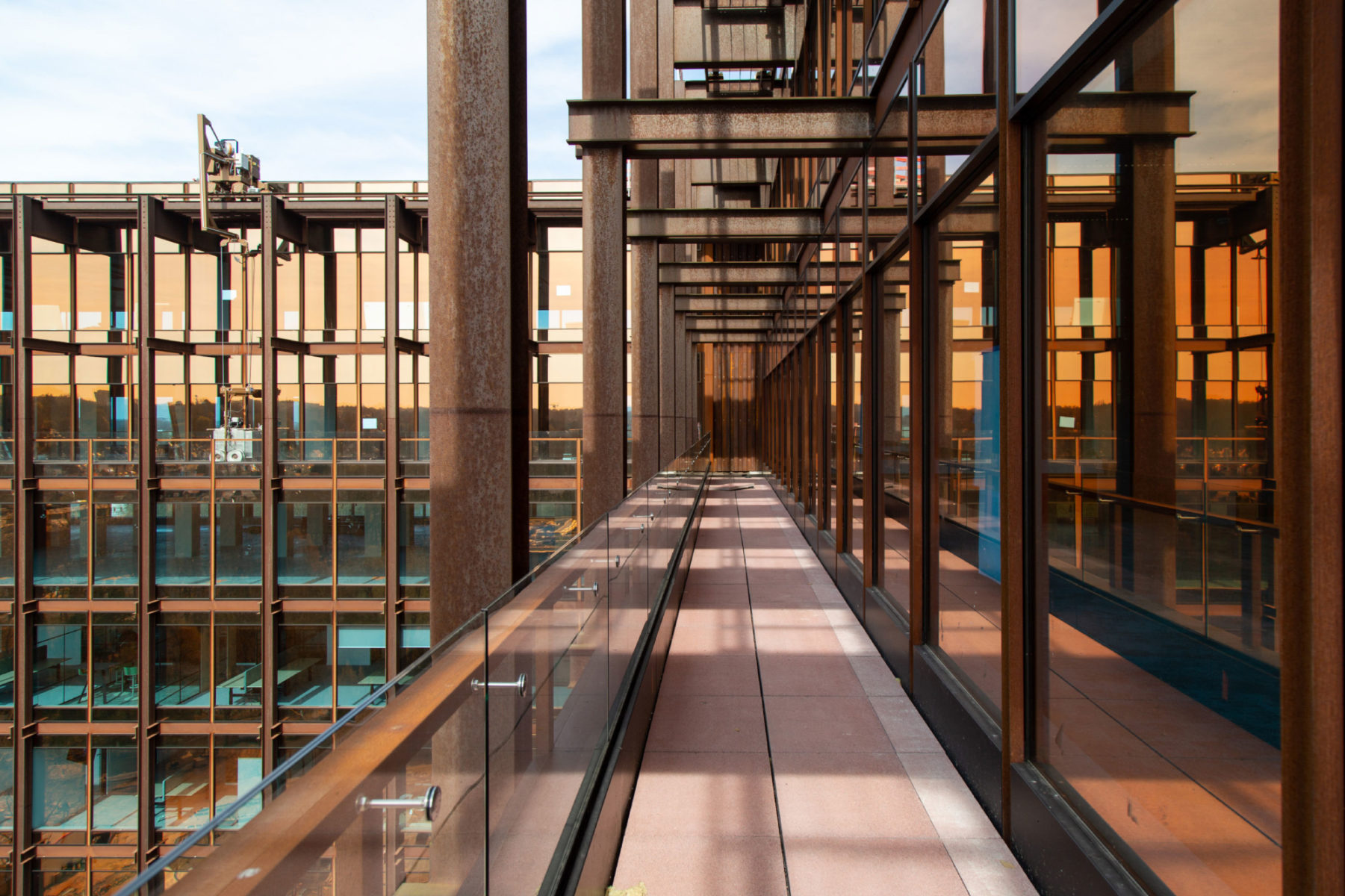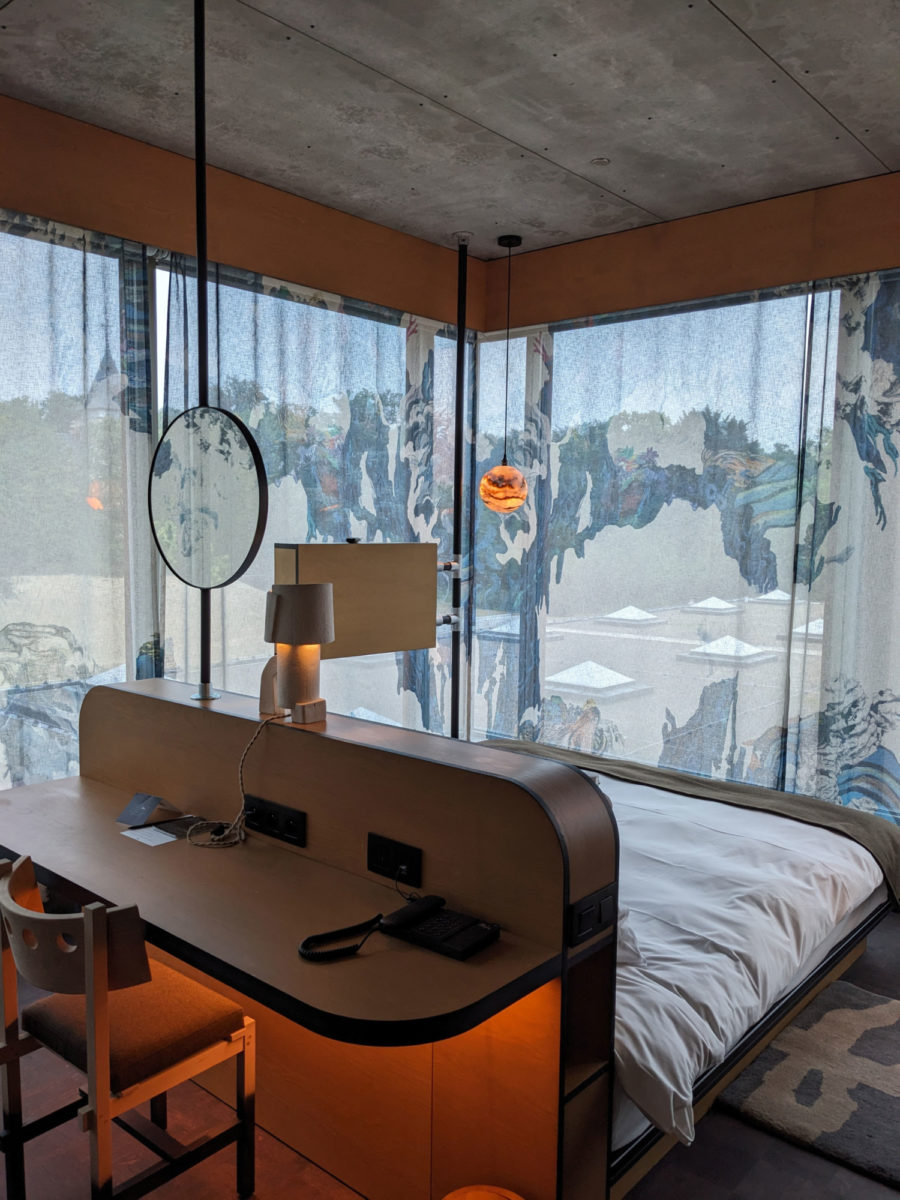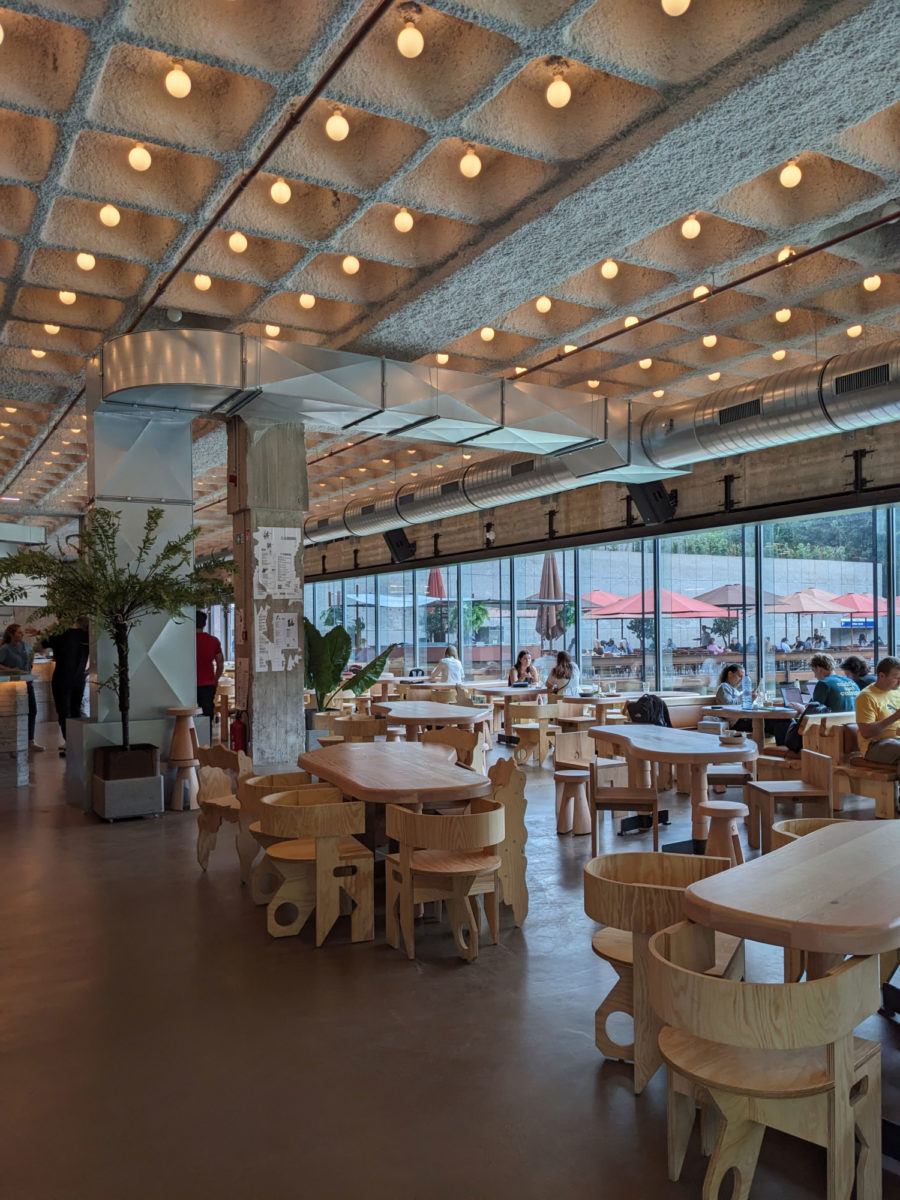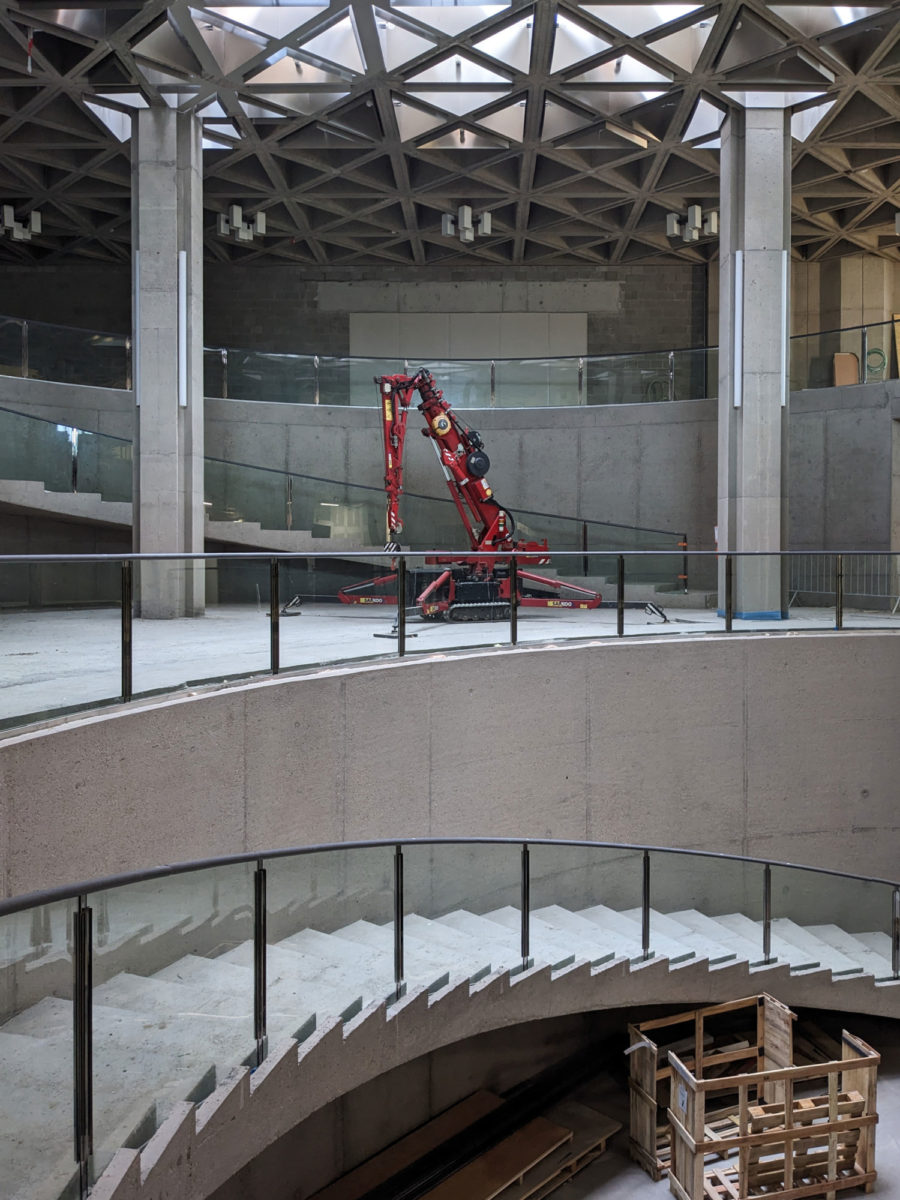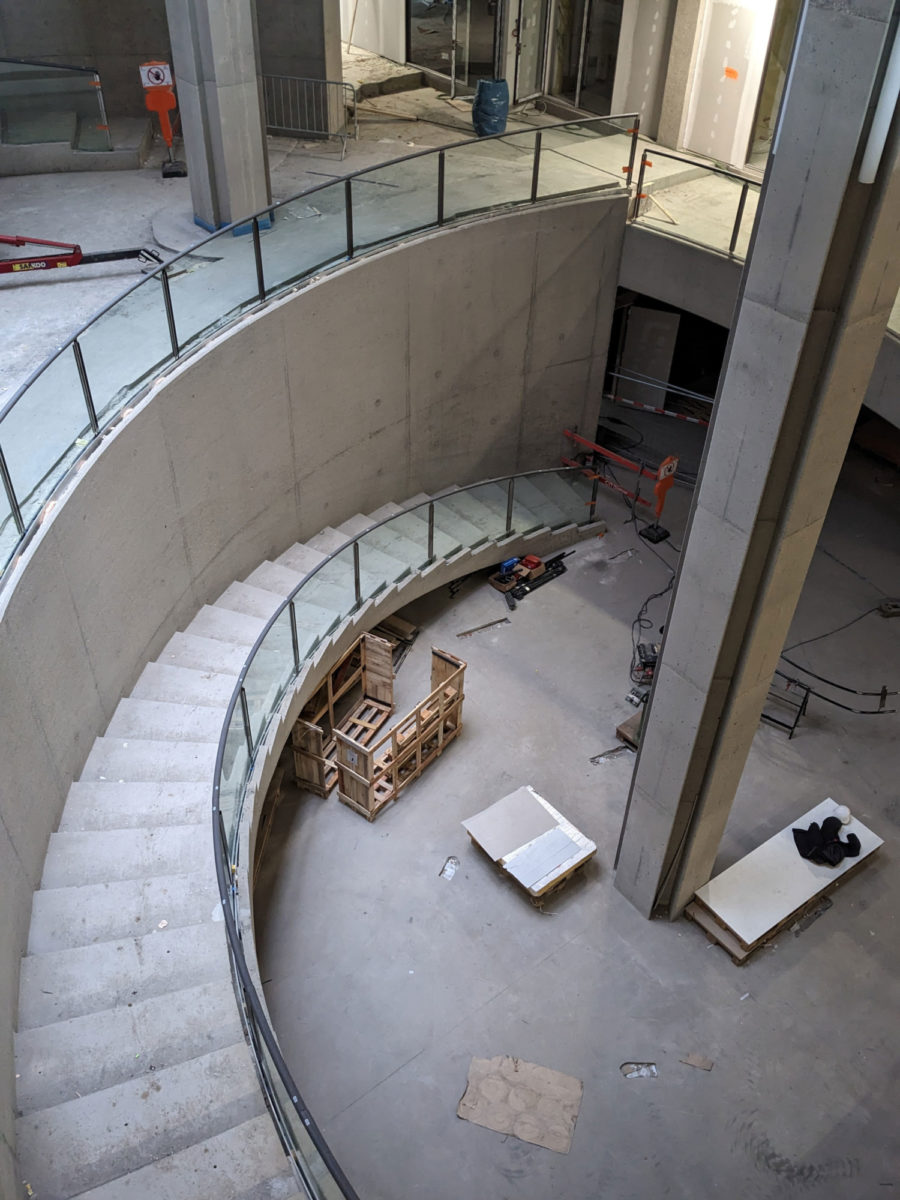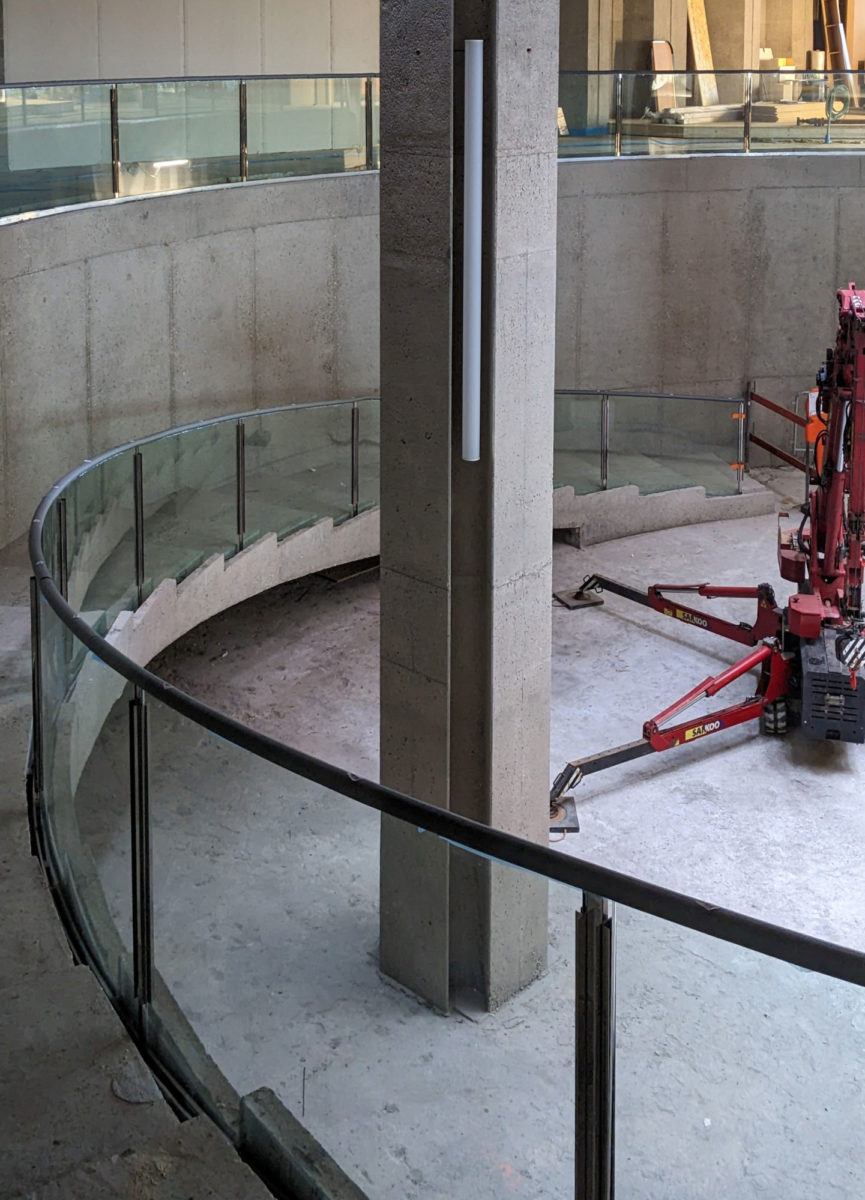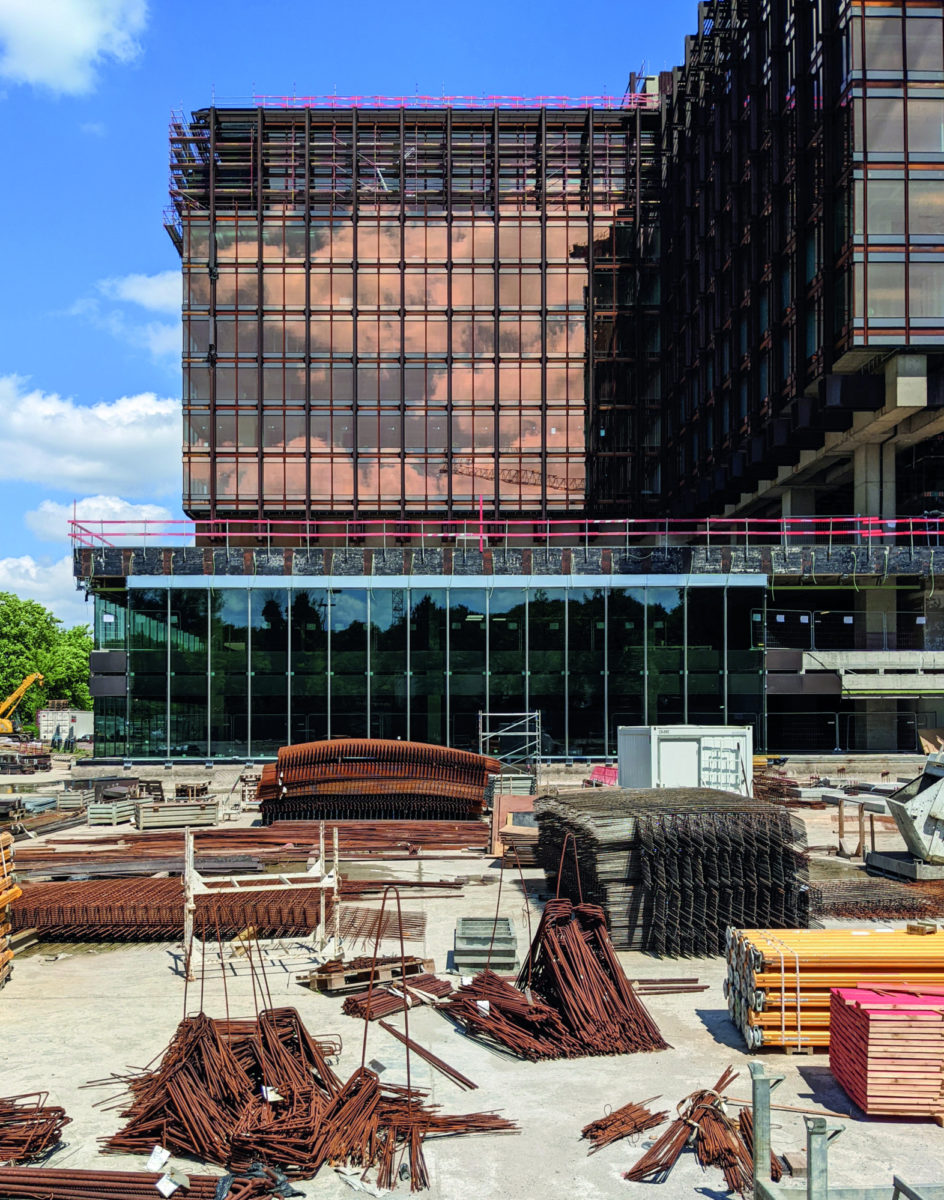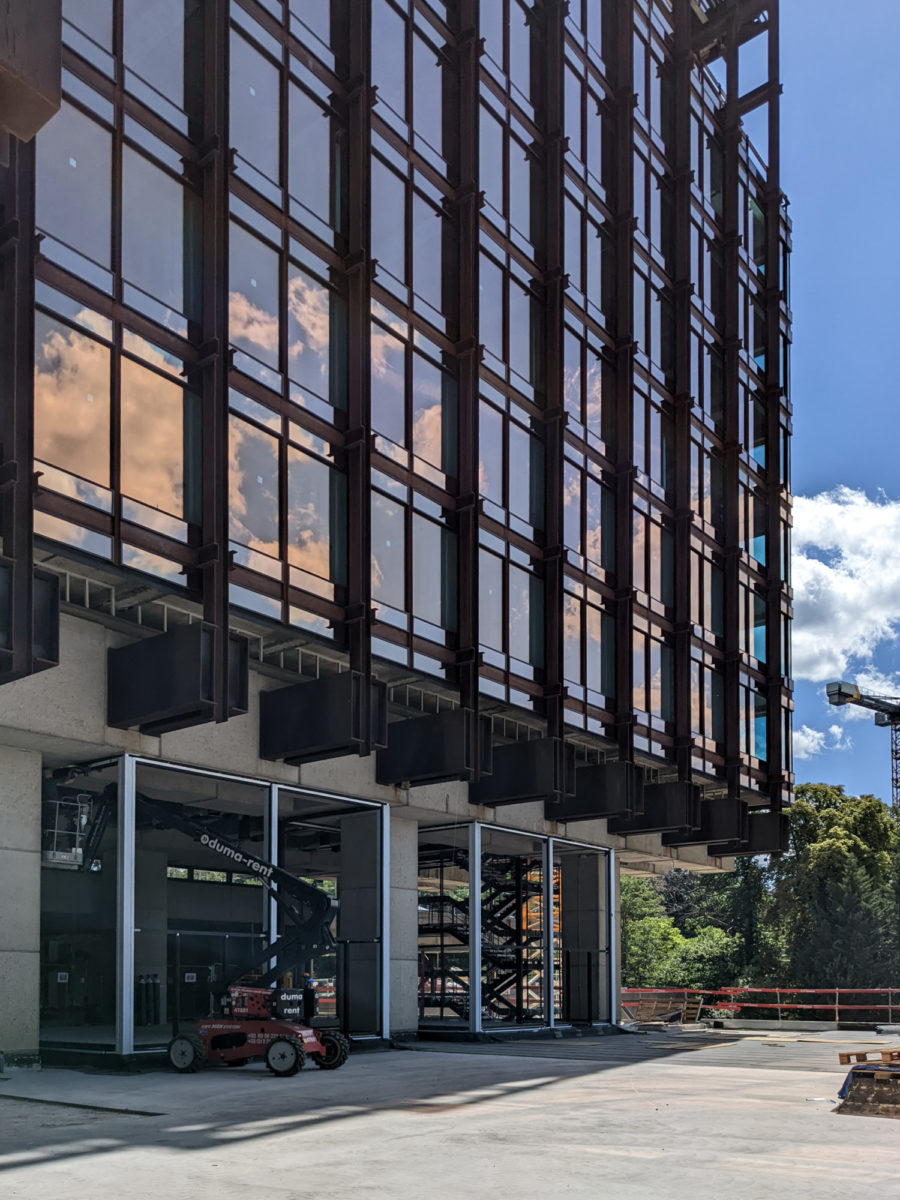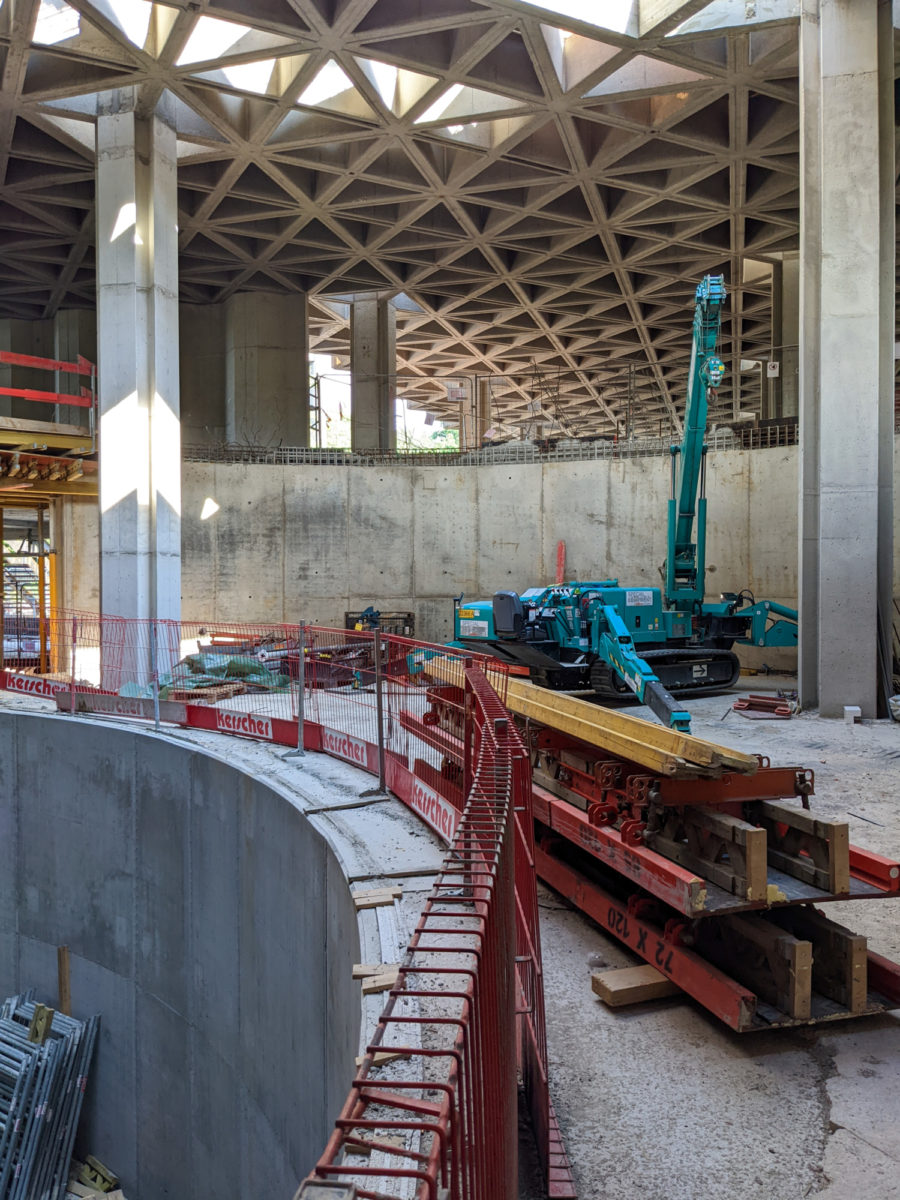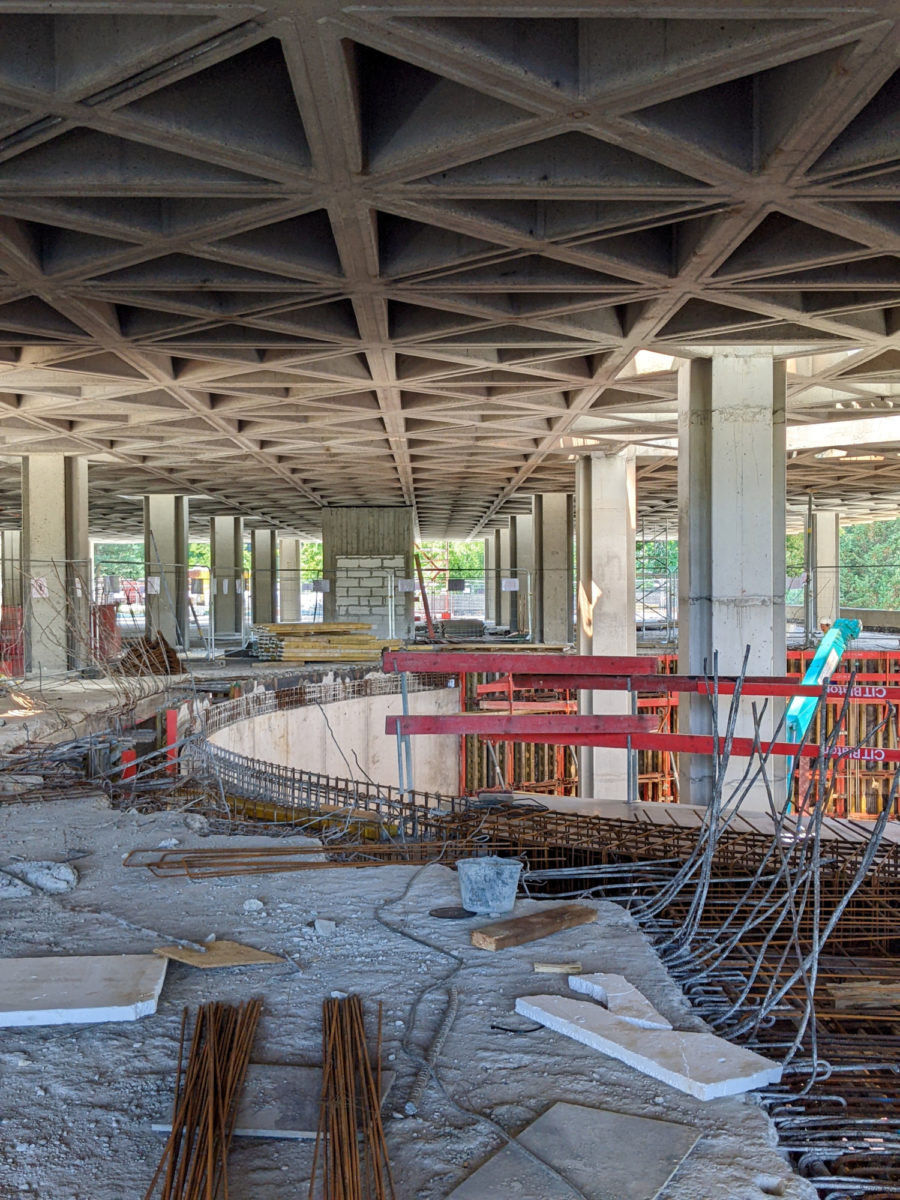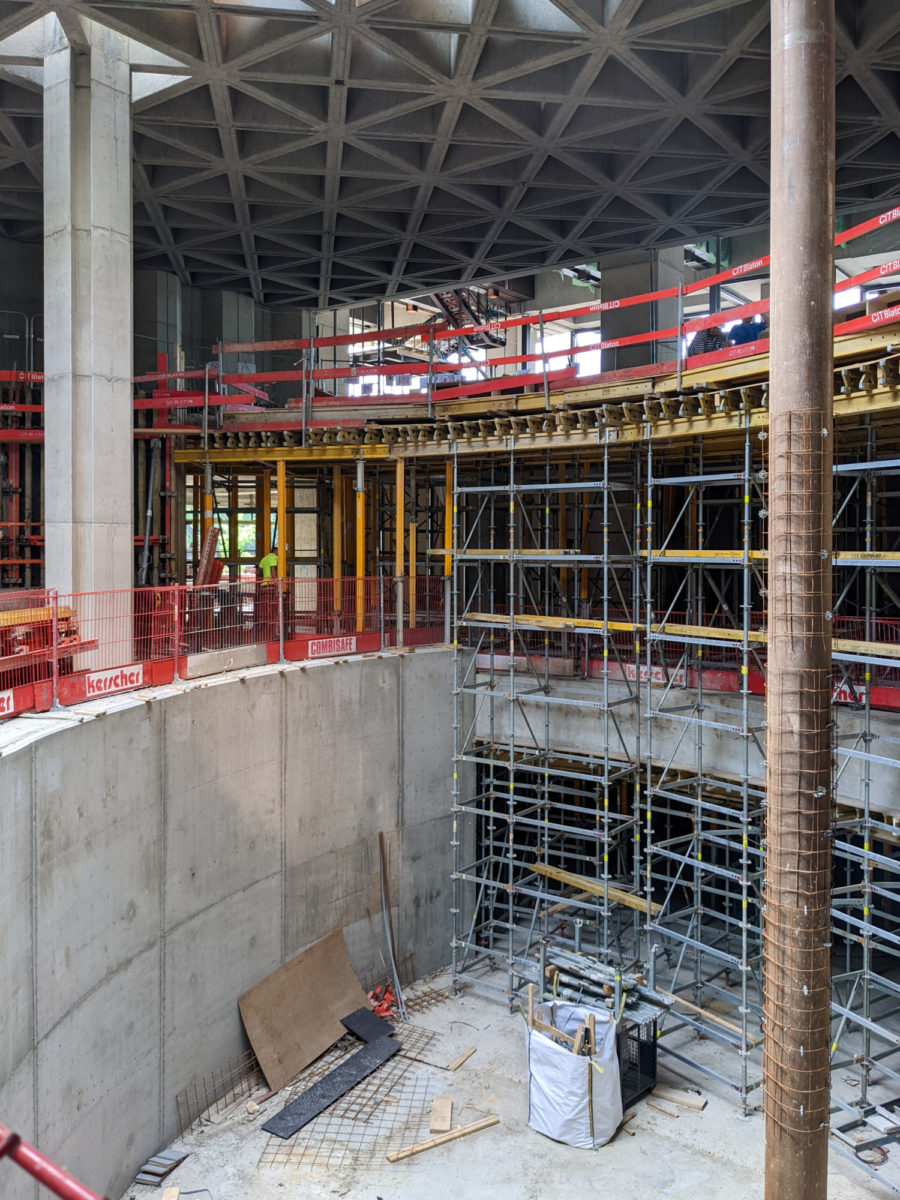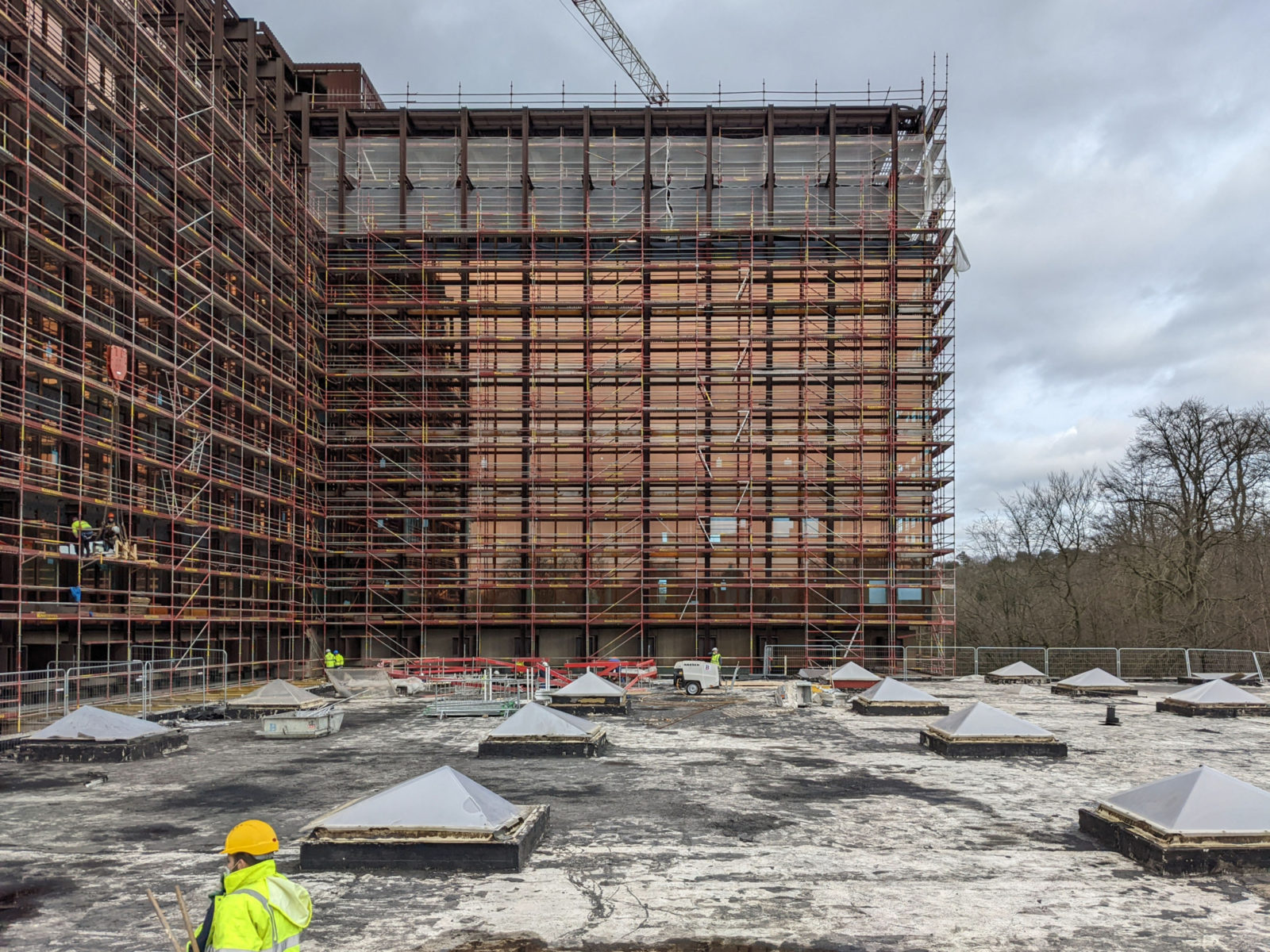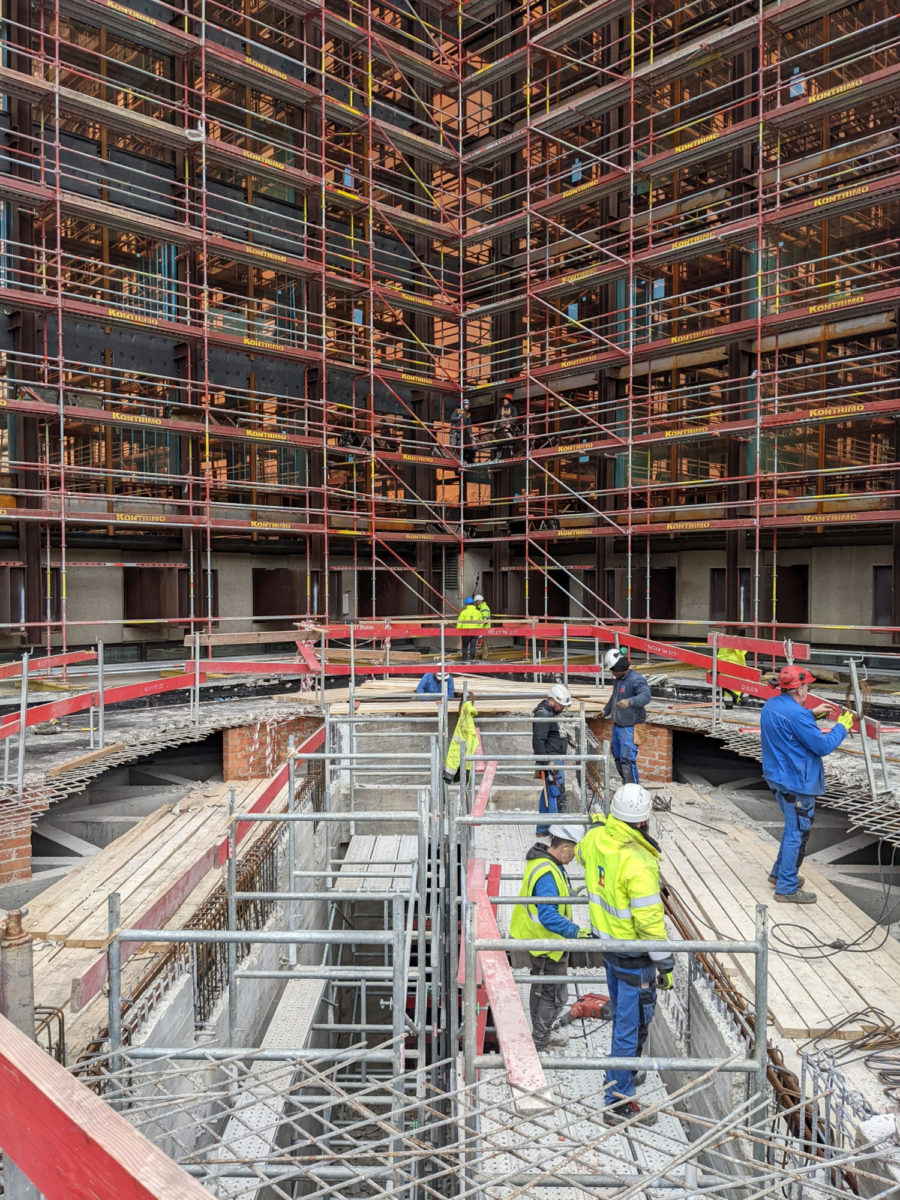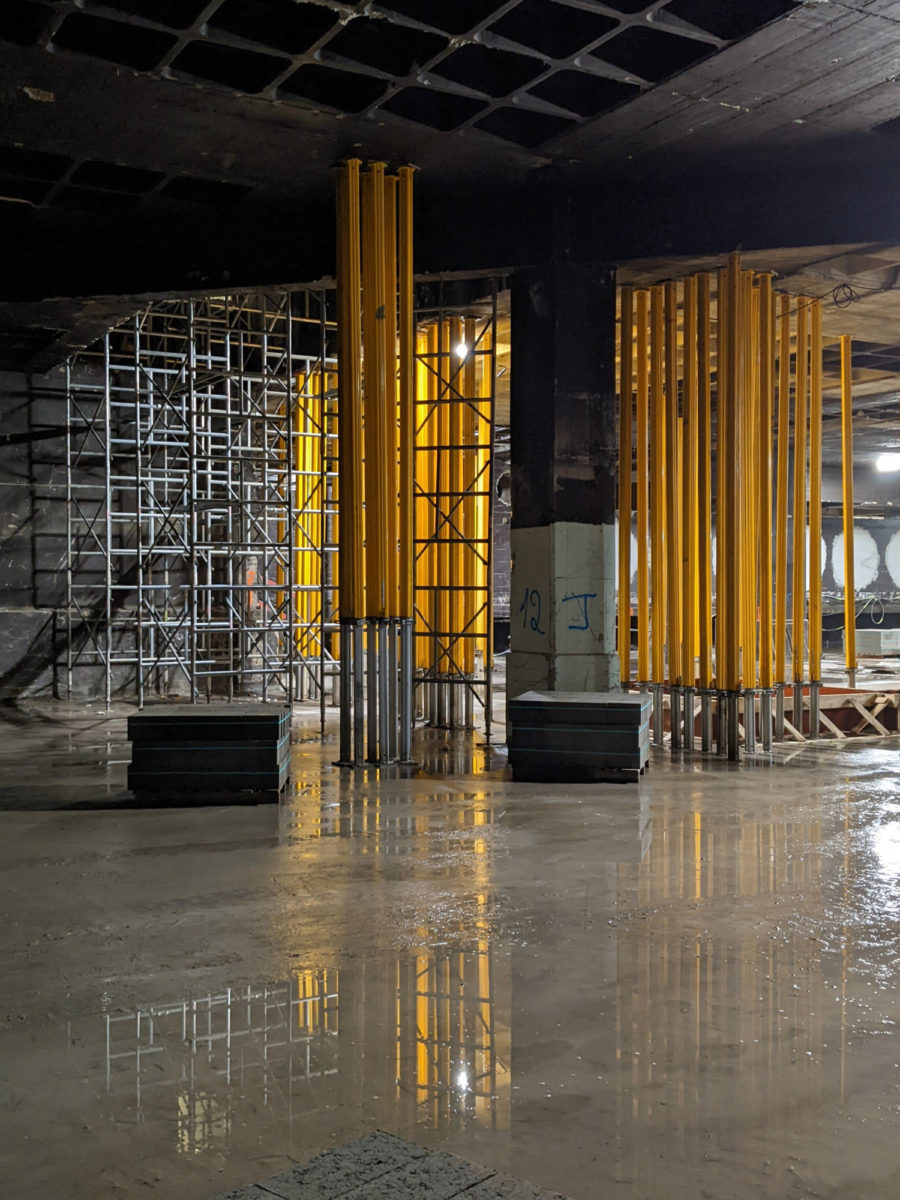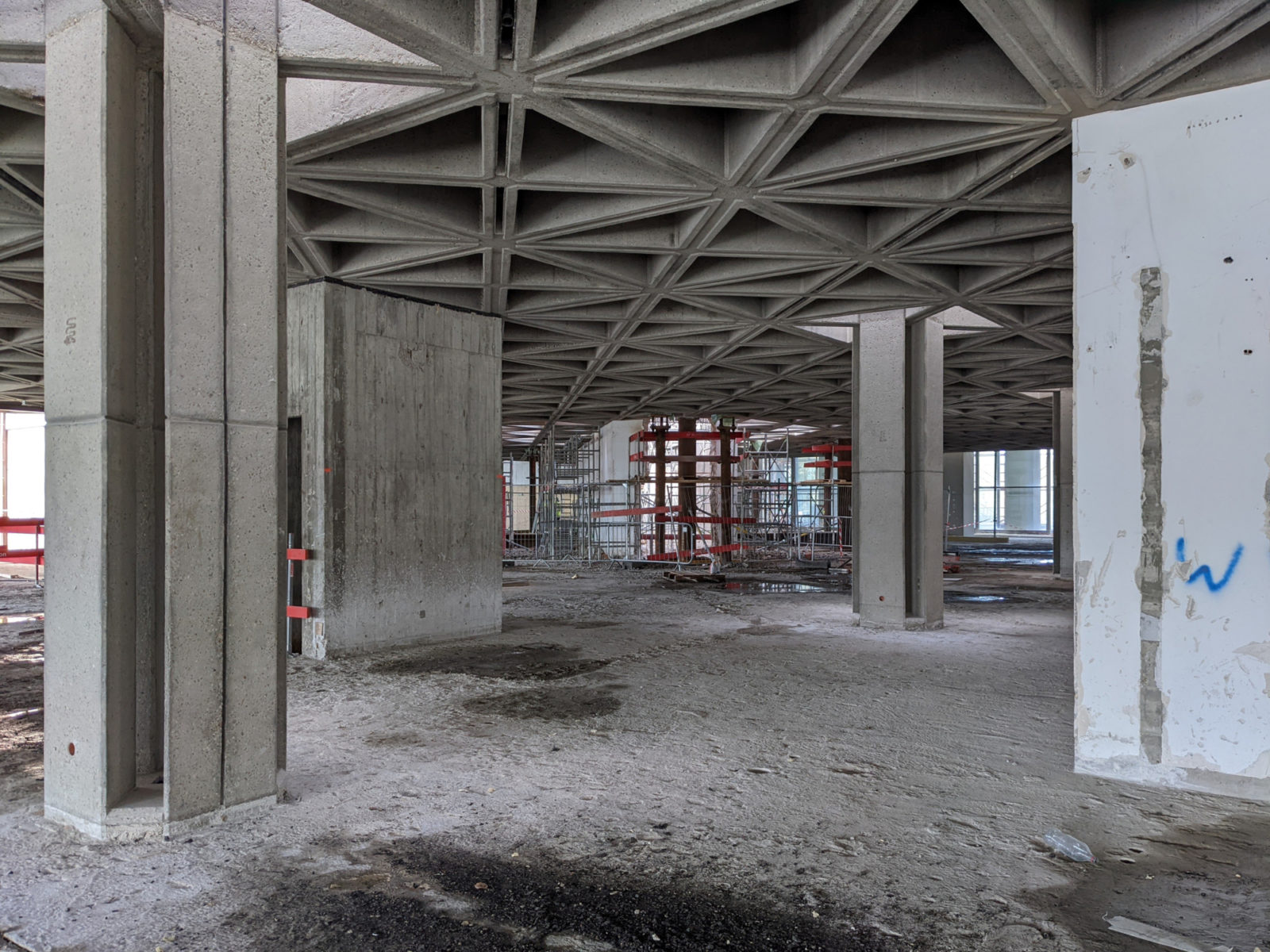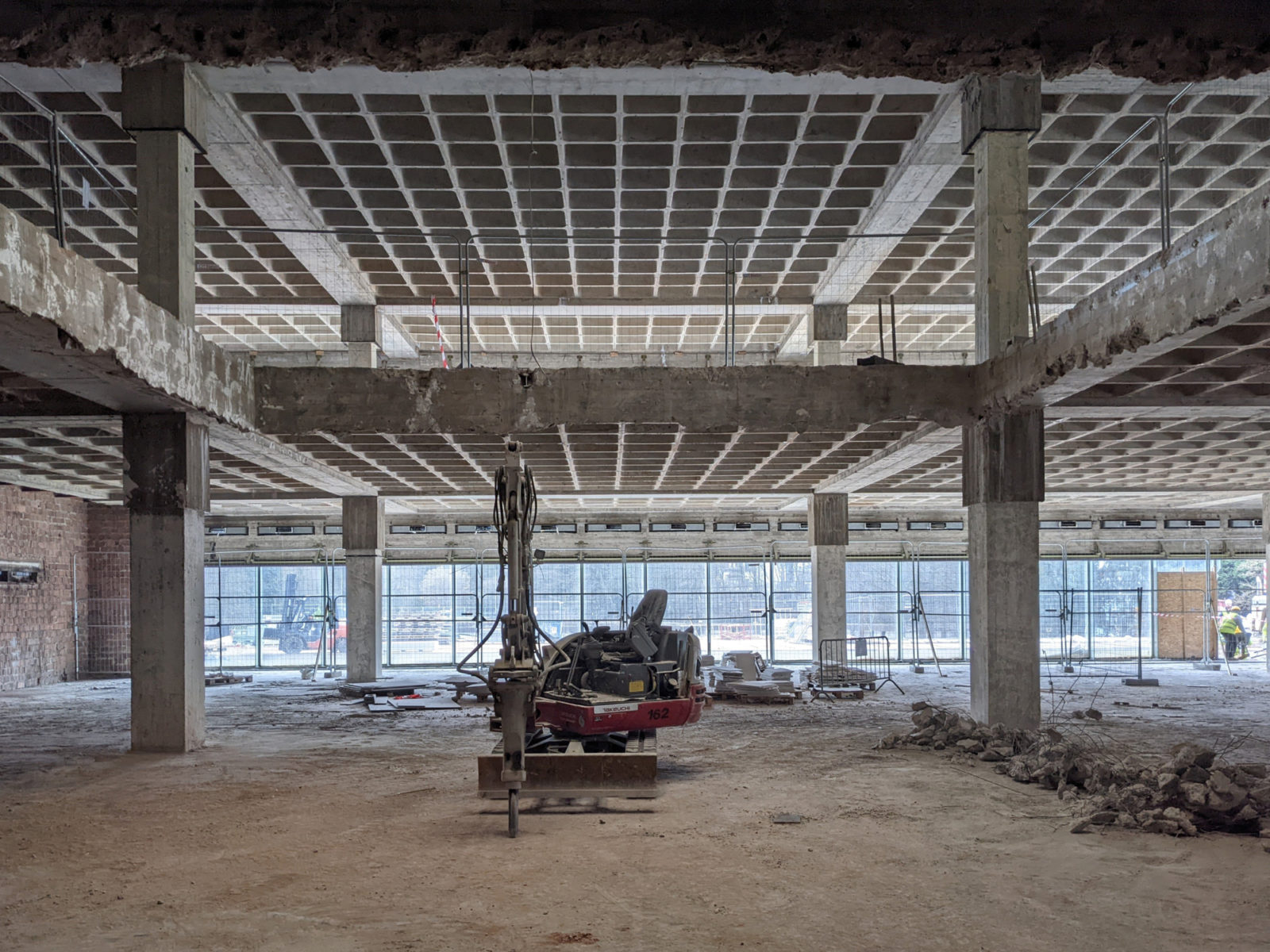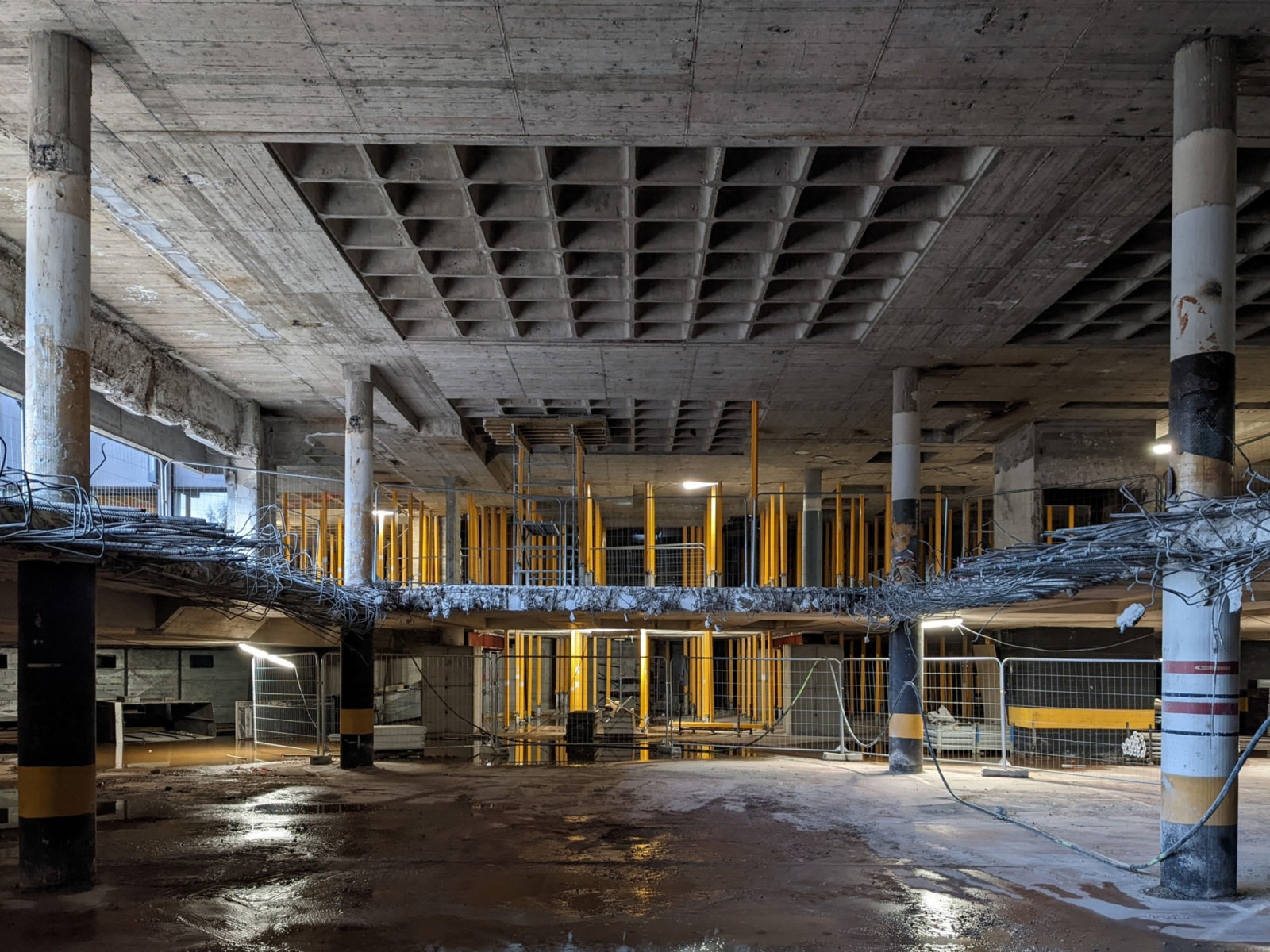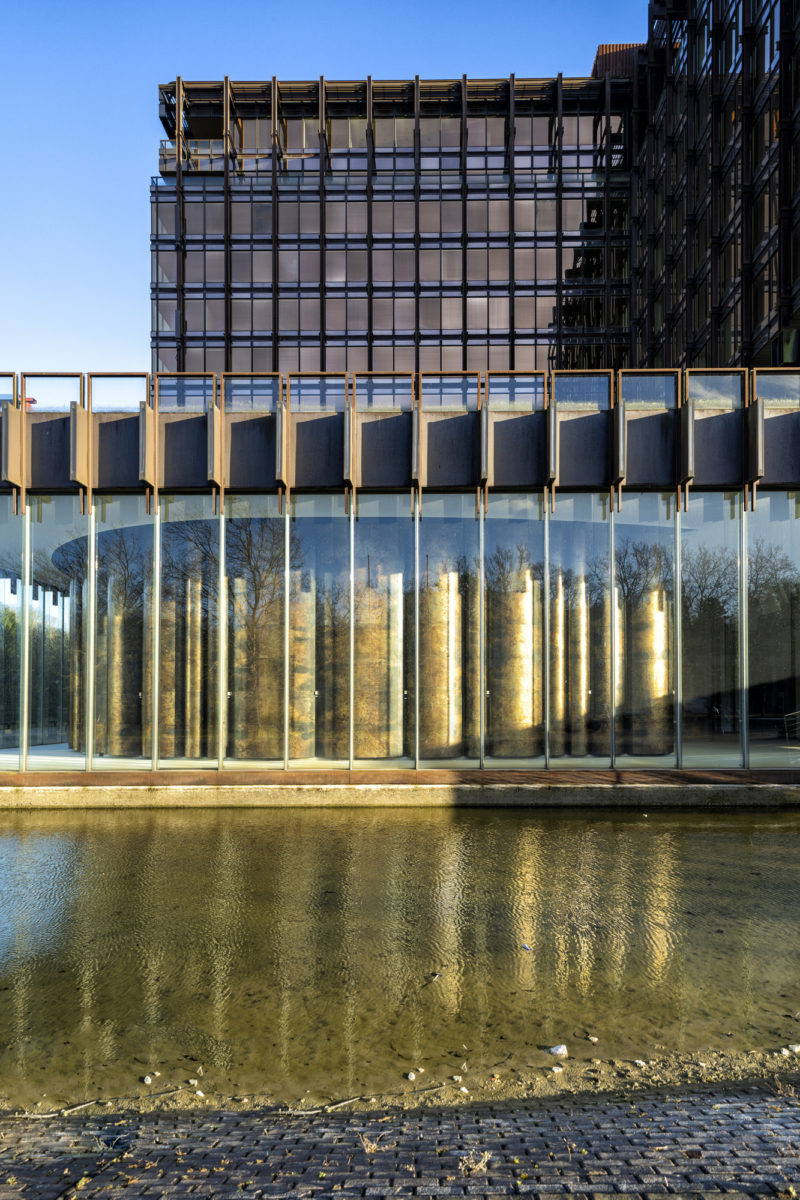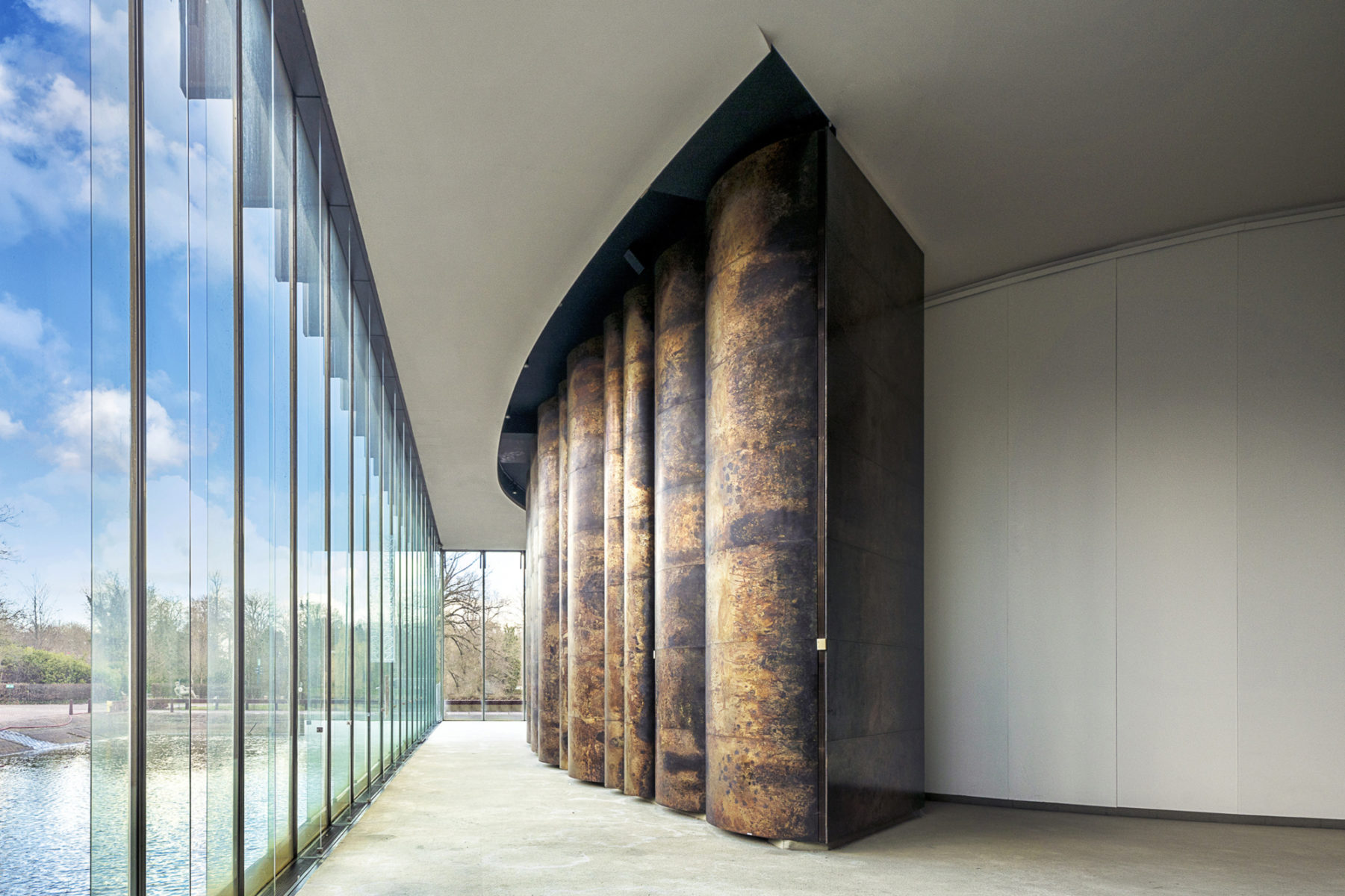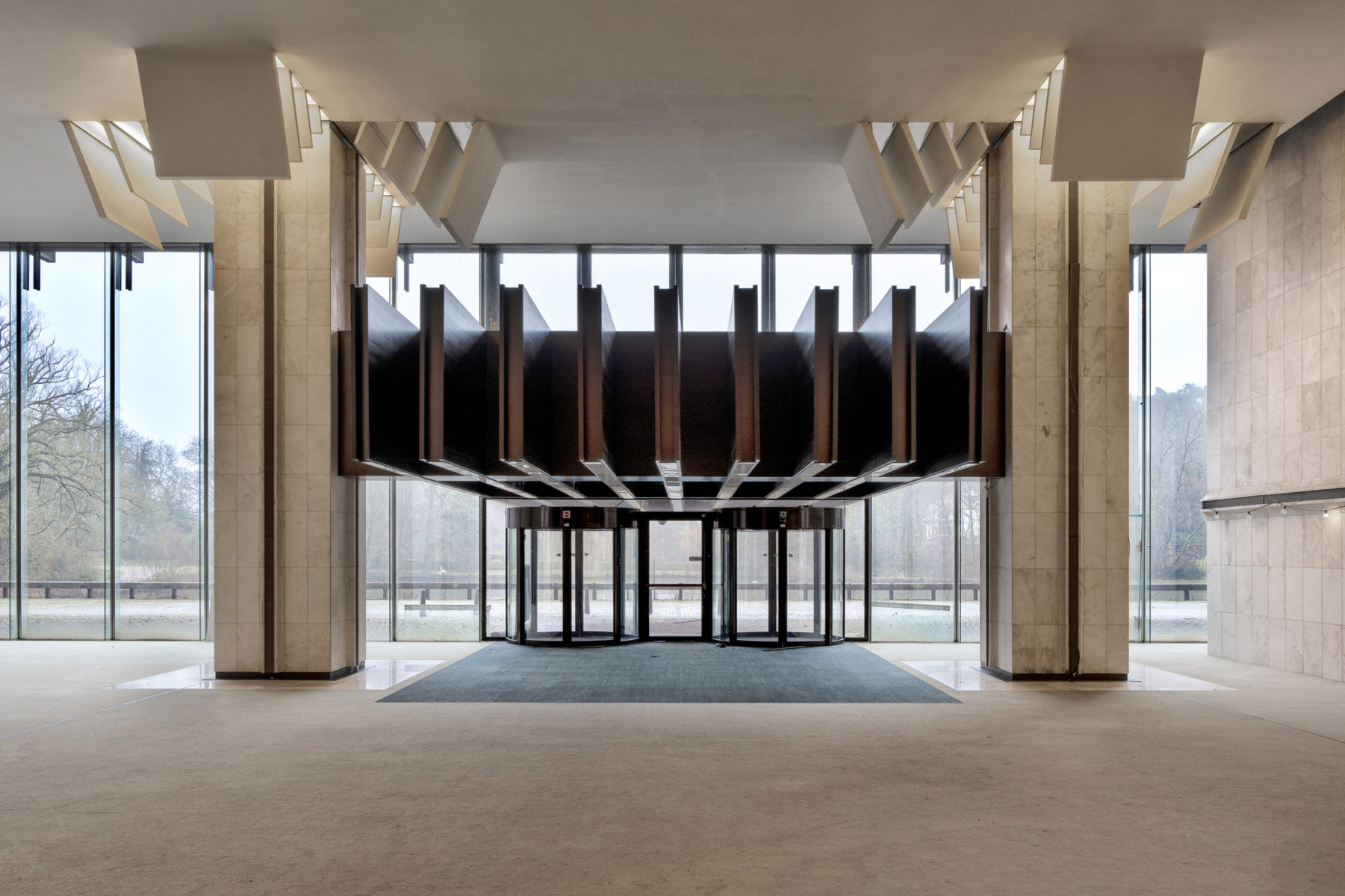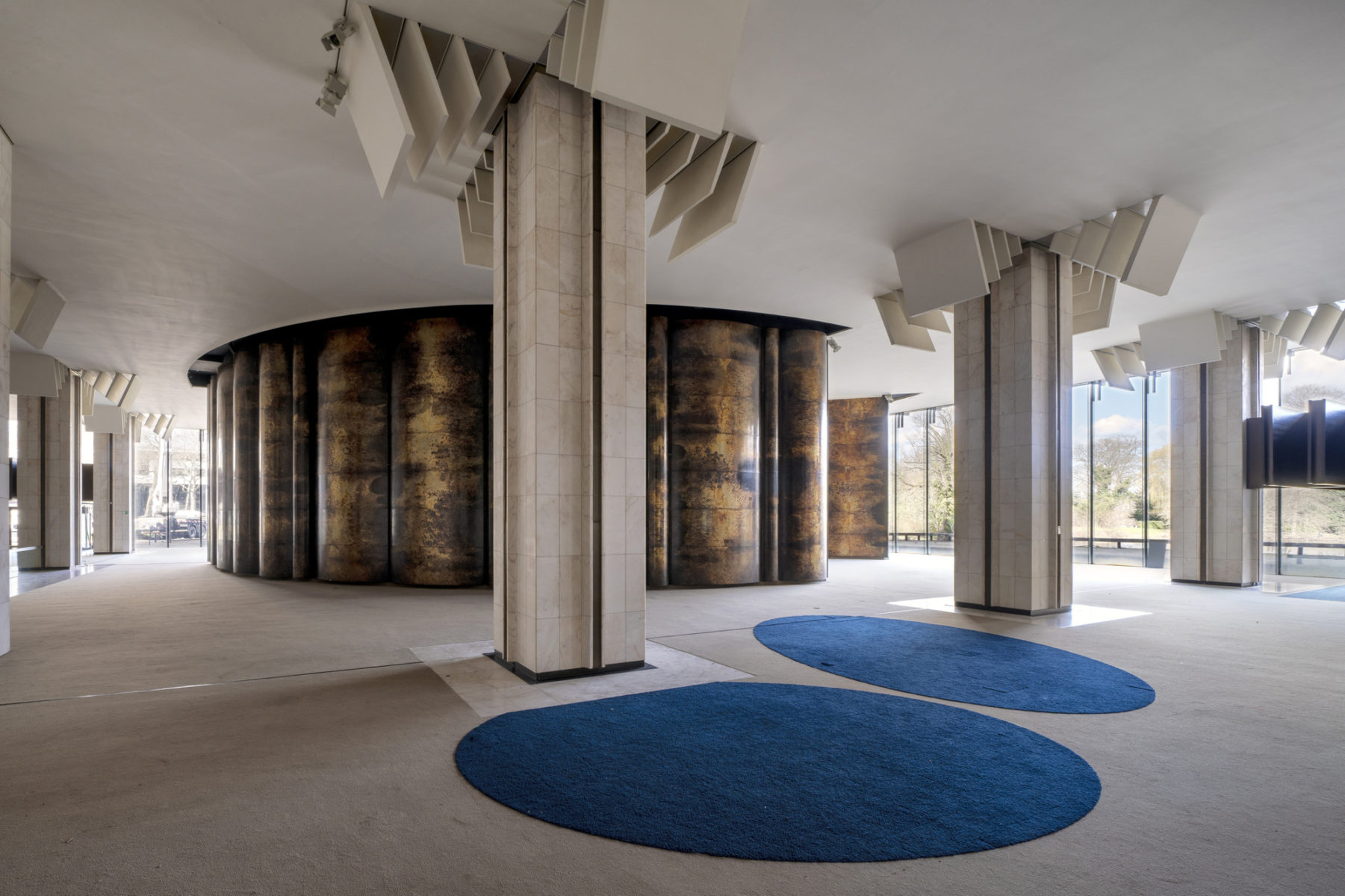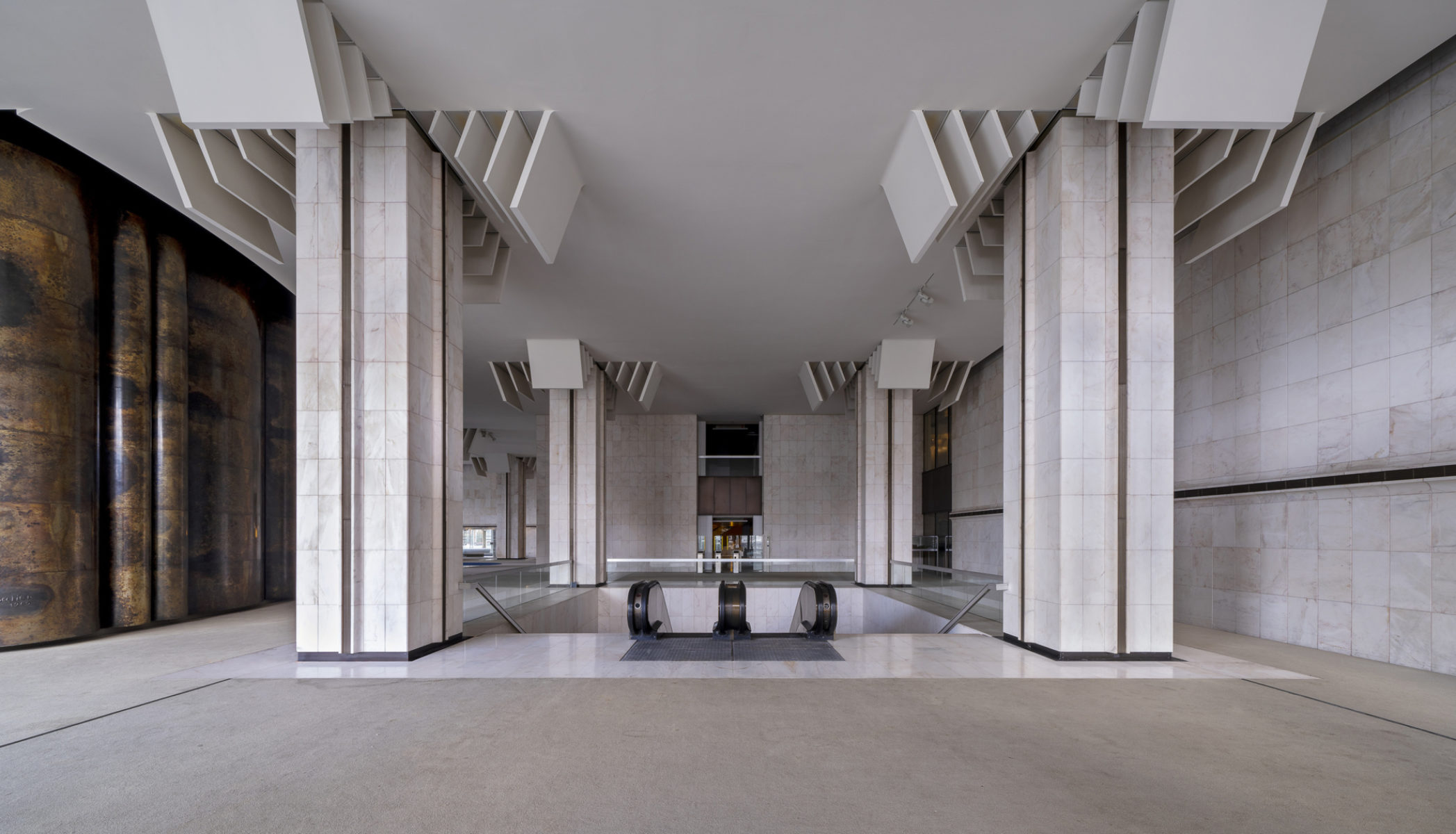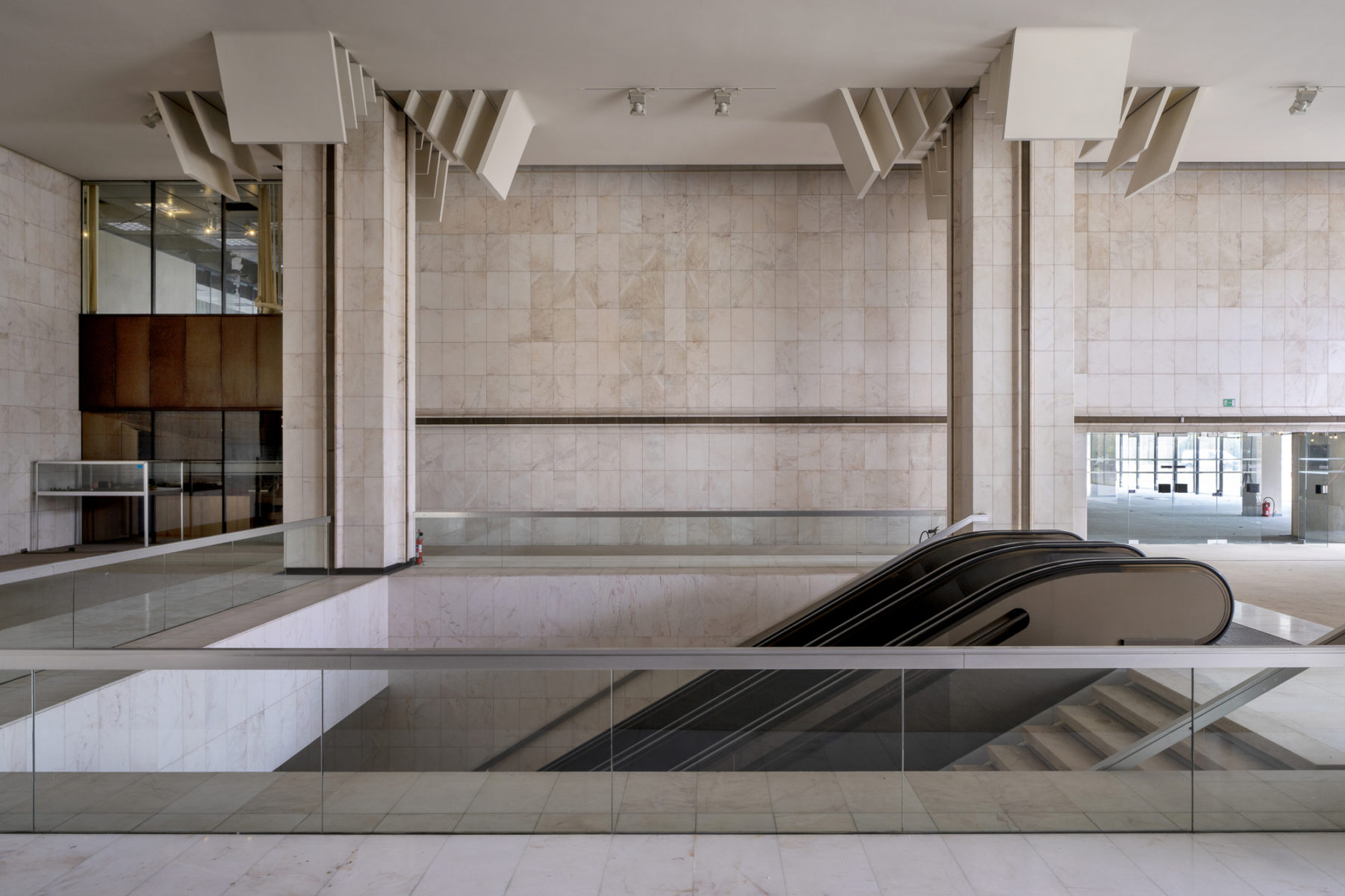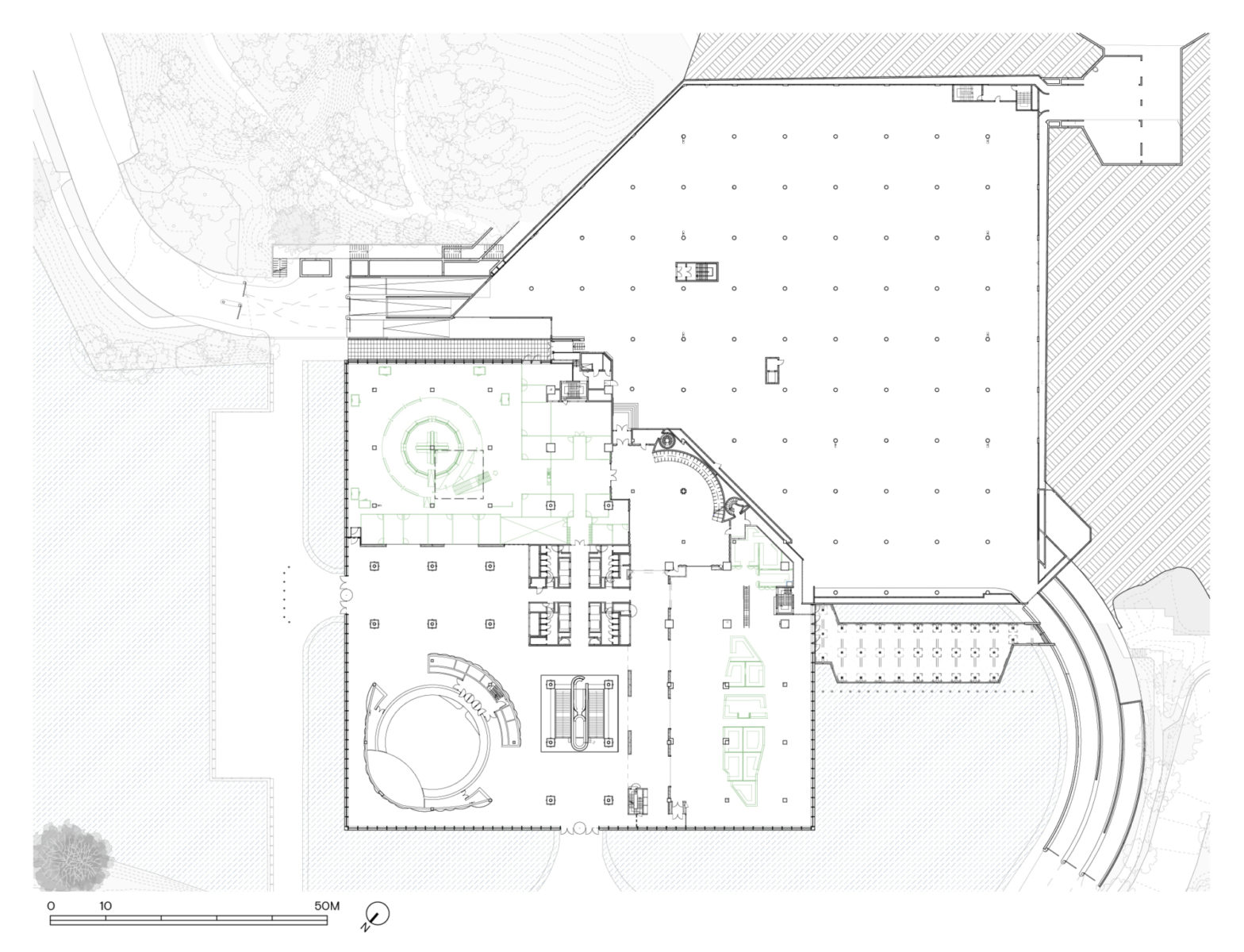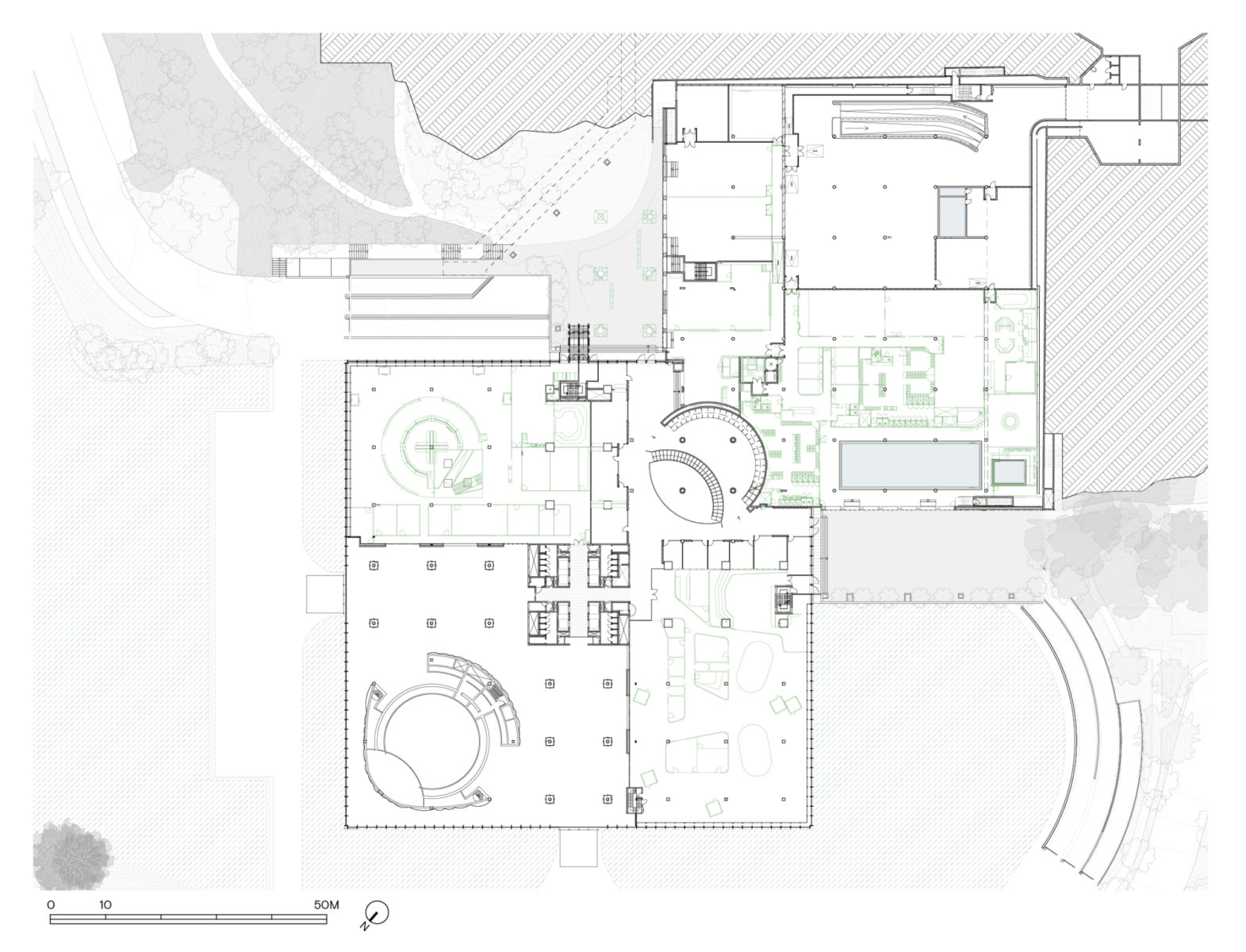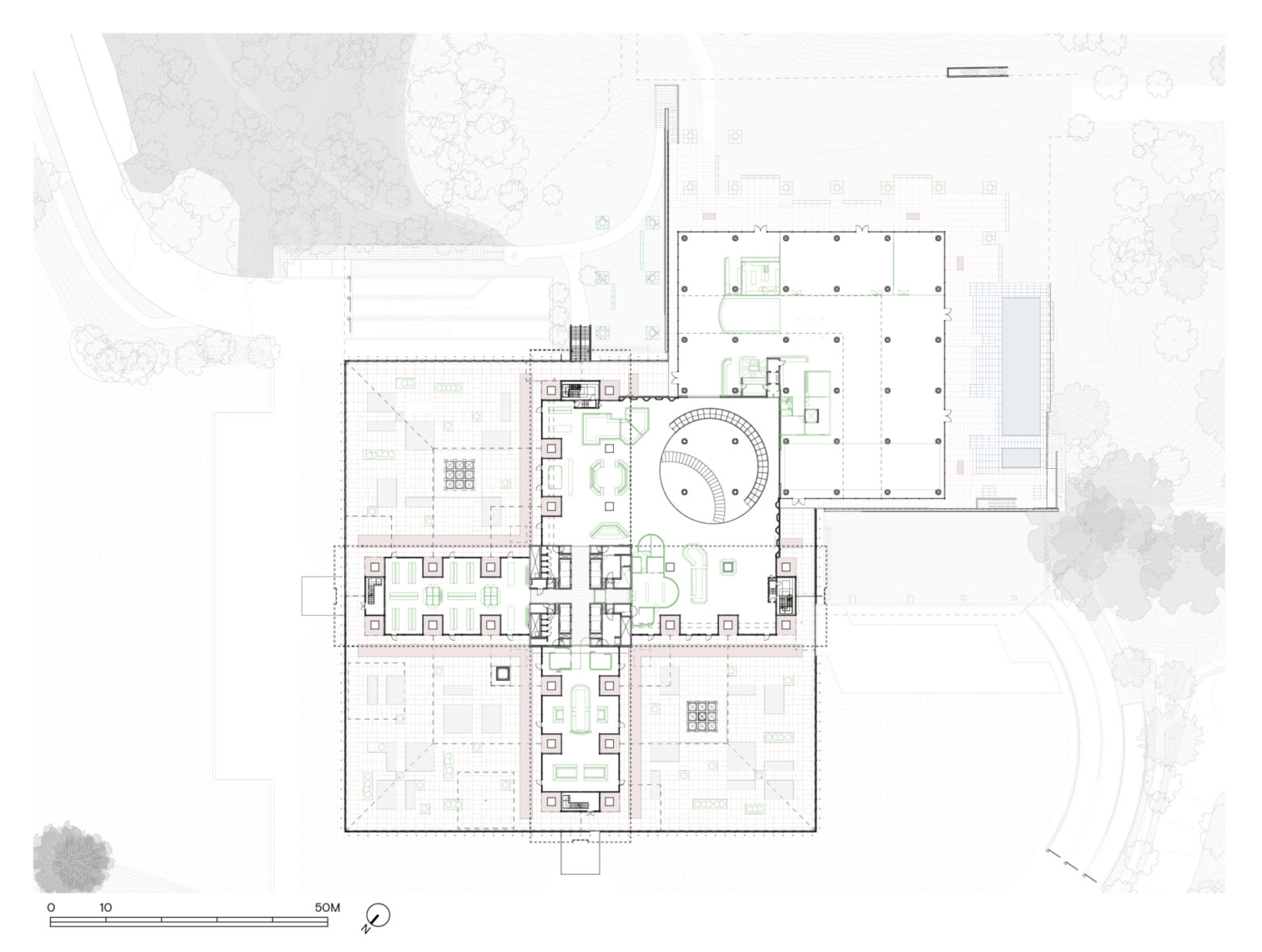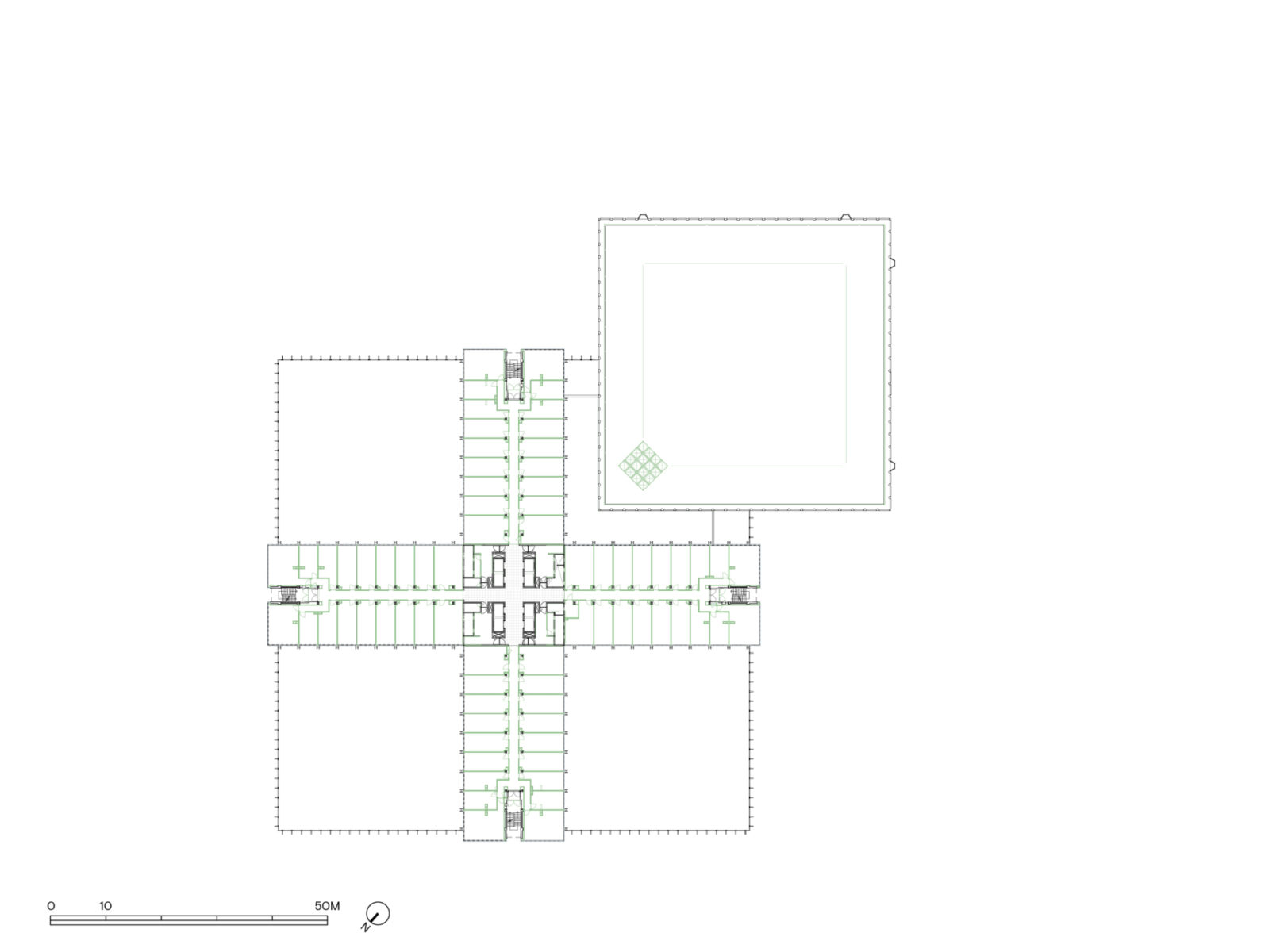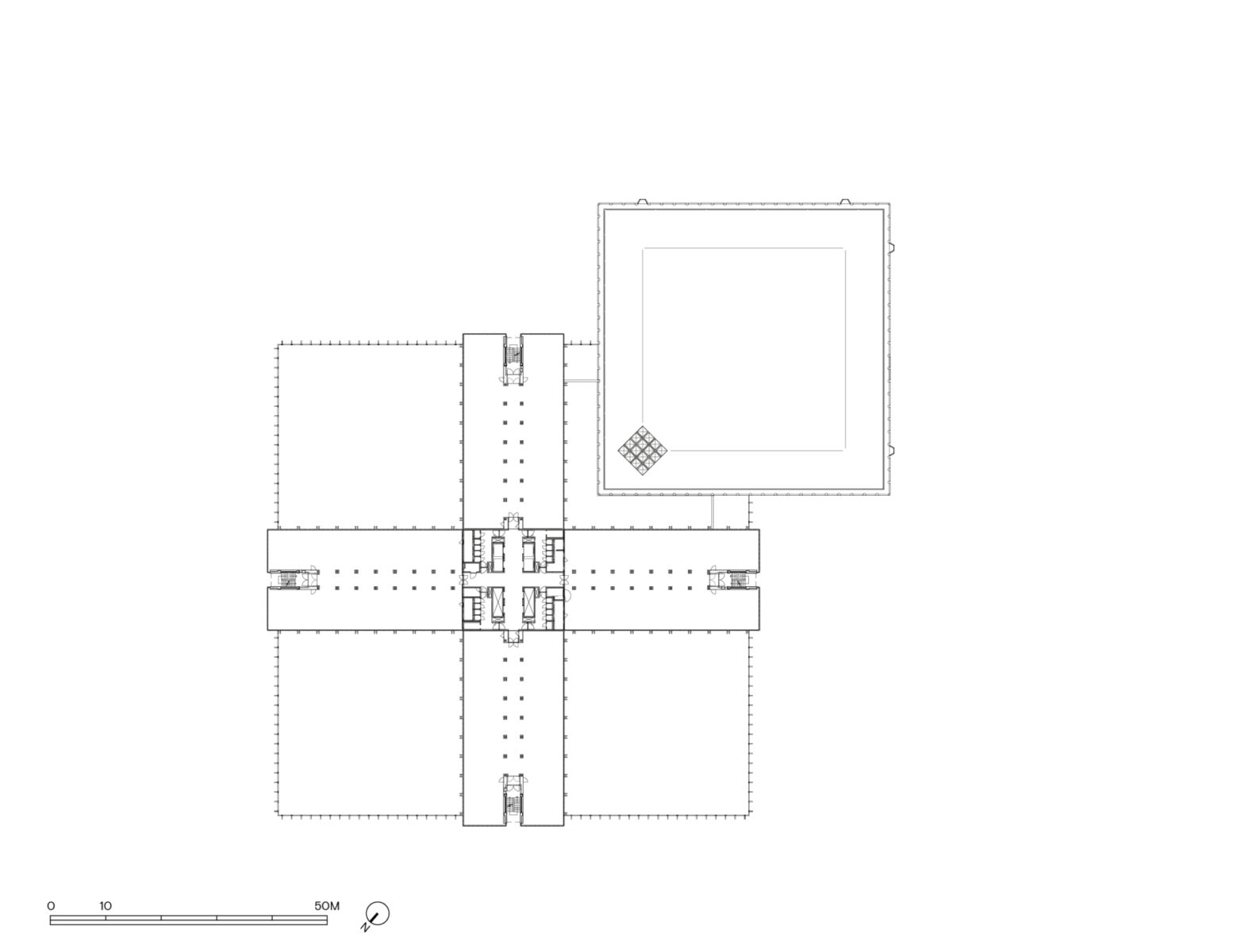 Contact
Interested in this project? Contact the project partner to get more information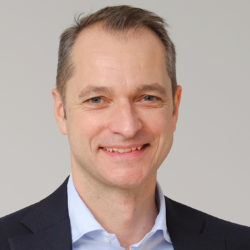 Didier Peremans
Architect - Partner